Mexico's Energy Reforms: Tracking Progress
The Mexican energy industry is set for transformation after President Enrique Peña Nieto signed into law the reform's secondary legislation in August. On Friday, November 14, 2014, the Woodrow Wilson Center's Mexico Institute and the Adrienne Arsht Latin America Center hosted an event at the Wilson Center featuring the first major policy address in the United States by two of the top Mexican officials leading this reform.
Mexico's Energy Reforms: Tracking Progress
How will the reform and the new laws remake the Mexican energy industry and affect the country's economy? Are the reforms on track heading into 2015? What are the implications for the United States and North America as a whole?
There will be a live webcast for this event.
Please join the conversation on Twitter using #MxEnReform @MexicoInstitute @ACLatAm
This event is presented in coordination with: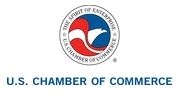 ---
Hosted By
Mexico Institute
The Mexico Institute seeks to improve understanding, communication, and cooperation between Mexico and the United States by promoting original research, encouraging public discussion, and proposing policy options for enhancing the bilateral relationship. A binational Advisory Board, chaired by Luis Téllez and Earl Anthony Wayne, oversees the work of the Mexico Institute.  Read more