Overview
Challenging older interpretations of a "short" 20th century dominated by the Cold War, Patrick Cohrs will argue that what really transformed the modern world was a momentous process that has to be illuminated in a new way: the struggle to create, for the first time, a modern Atlantic order in the long 20th century (1860–2020). And he will reinterpret the Paris Peace Conference of 1919 – as the first attempt to establish a democratic Pax Atlantica, which proved formative for more advanced conceptions of interdependent peace, collective security, self-determination, and a rule-based international order.
Patrick O. Cohrs is Professor of International History at the University of Florence. He was associate professor of history and international relations at Yale University, a fellow at Harvard's Kennedy School of Government and Alistair Horne Fellow at St Antony's College, Oxford. He is the author of two acclaimed books, The Unfinished Peace after World War I (Cambridge University Press, 2006) and The New Atlantic Order. The Transformation of International Politics, 1860–1933  (Cambridge University Press, 2022). He also wrote about the "Pax Americana. The United States and the Remaking of Global Order in the 20th Century", Review of International Politics, 61/2 (November 2018).
The Washington History Seminar is co-chaired by Eric Arnesen (George Washington University and the National History Center) and Christian Ostermann (Woodrow Wilson Center) and is organized jointly by the National History Center of the American Historical Association and the Woodrow Wilson Center's History and Public Policy Program. It meets weekly during the academic year. The seminar thanks its anonymous individual donors and institutional partners (the George Washington University History Department and the Lepage Center for History in the Public Interest) for their continued support.
Speaker
Patrick O. Cohrs
Professor of International History, University of Florence
Panelists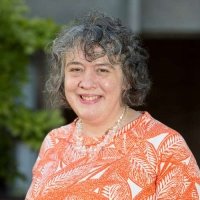 Gaynor Johnson
Professor of International History, University of Kent
John Darwin
Emeritus Professor of Global and Imperial History, Oxford University
Mario Del Pero
Professor of International History, SciencesPo
---
Hosted By
History and Public Policy Program
The History and Public Policy Program makes public the primary source record of 20th and 21st century international history from repositories around the world, facilitates scholarship based on those records, and uses these materials to provide context for classroom, public, and policy debates on global affairs. Read more