Ocean Policy to Strengthen the Resilience of Marine Ecosystems
This event will be a live-streamed discussion with both online and in-person participants.
Overview
Overfishing, pollution, coastal development, and a changing climate are all increasing pressures on vulnerable marine ecosystems and the communities that depend on them. There is growing urgency for the U.S. and partners to take steps today to strengthen the long-term resilience of marine ecosystems. Join the Wilson Center, World Wildlife Fund, and ICCF on June 6th to hear from a panel of experts on efforts to build and enhance policies that address the pressures compromising the health of our ocean.
Speaker Biographies:
Will Gartshore is WWF's senior director of policy and government affairs, spearheading WWF's strategy and advocacy with the U.S. Congress. Among the legislative accomplishments that Will has led on for WWF are the passage of the END Wildlife Trafficking Act, the creation of the Save Vanishing Species semi-postal stamp, and the annual push to protect US government funding for international conservation programs. Prior to joining WWF, Will worked as a writer for the Energy Future Coalition, as a communications consultant for Independent Action PAC and as managing editor of the Greener Business Guide to Washington, DC. Will has also spent over 20 years as a professional actor and has worked in theaters in DC, New York, and around the United States. 
Ryan Houlihan is the Senior Policy Lead for Plastic Policy at World Wildlife Fund supporting their No Plastics In Nature Initiative. He leads WWF's legislative and policy work to implement equitable solutions to plastic pollution, including advocating for an ambitious, effective global treaty on plastic pollution.  He has over 6 years of experience working with the federal government, international governments, NGOs, and other stakeholders to implement actionable, effective policy. Ryan previously served as Foreign Affairs Legislative Assistant for Congressman Dean Phillips and is based in Washington, D.C.
Dr. Rebecca Pincus is Director of the Polar Institute at the Wilson Center in Washington, DC. Previously, she was on the faculty at the US Naval War College, in the Center for Naval Warfare Studies, where her research focused on Arctic security and geopolitics. She also worked in the Office of the Secretary of Defense for Policy, as Arctic and Climate Strategy Advisor. In 2015, she was a Fulbright Fellow in Iceland, conducting research on Arctic small states and security. She also worked on polar strategy and policy issues for the US Coast Guard, at its Center for Arctic Study and Policy, and served on the faculty at the US Coast Guard Academy. She is currently a contributing author for the 5th National Climate Assessment. She has testified before Congress and the US-China Commission on security and defense in the polar regions, and her research has been published widely in peer-reviewed and popular outlets.
Delbert Pungowiyi is widely recognized as a fierce advocate for his people. He is Siberian Yupik from Sivuqaq, or St. Lawrence Island, Alaska and has traveled the world to speak about the climate crisis that we are all facing and to inspire people of all ages, backgrounds, and nationalities to work together to address this shared threat. Delbert has spent much of his adult life working for his people, including serving as both council member and president for the Native Village of Savoonga, and currently as his village's representative to the Alaska Community Action on Toxics. 
Carolyn Weis is the current Program Director for the International Conservation Caucus Foundation and Oceans Caucus Foundation that supports the natural resource management priorities of the leadership of the International Conservation Caucus (ICC) and the Oceans Caucus (OC) within the U.S. Senate and House of Representatives. Carolyn also works extensively on ICCF Conservation Council relations by working closely with these partners to highlight their conservation development, marine management and responsible supply chain initiatives in front of other Conservation Council members, the ICC and OC, foreign governments and their embassies, and bilateral and multilateral agencies. Carolyn earned a B.S. in Biology from Salisbury University and a M.A. in Marine Conservation and Policy from Stony Brook University.
Speakers
Will Gartshore
Senior Director of Policy and Government Affairs, World Wildlife Fund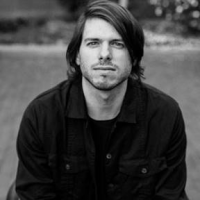 Ryan Houlihan
Senior Policy Lead for Plastics Policy, World Wildlife Fund
Dr. Rebecca Pincus
Director, Polar Institute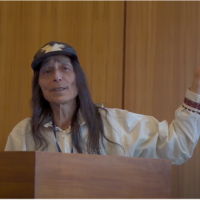 Delbert Pungowiyi
Alaska Tribal Leader, Sivungaq, Sivuqaq (St. Lawrence Island)
Carolyn Weis
Program Director, International Conservation Caucus Foundation and Oceans Caucus Foundation  
---
Hosted By