Shared Broadcast: Alaska Federation of Natives Annual Convention
The Polar Institute is pleased to support a portion of Alaska Federation of Natives Annual Convention on Friday, October 16.
Overview
The Alaska Federation of Natives Annual Convention is the largest representative annual gathering in the United States of Indigenous peoples, and serves as the principal forum and voice for the Alaska Native community in addressing critical public policy and government issues. The convention attracts thousands of official delegates and participants from membership organizations across the state.
At the Convention, delegates discuss strategic opportunities and challenges, listen to memorable keynote speeches, hear reports from political leaders and presentations from expert panels, and share stories resilience, experiences, strengths, knowledge and hope for the future.
The Polar Institute is pleased to support a portion of this meeting, with the intent to educate a wider audience about Alaska Native perspectives on a variety public policy issues. The livestream will appear on this page at 1 PM EDT on October 16, 2020. To watch other sessions of interest in the Convention and learn more, visit: www.nativefederation.org.
Agenda
1:00 Call to Order, Ana Hoffman and Will Mayo, Co-Chairs; AFN Invocation, Rev. Curtis Ivanoff
1:05 Trump Administration Report, Douglas Hoelscher, Director of Office of Intergovernmental Affairs, White House
1:15 U.S. Department of Energy, Dan Brouillette, Secretary, U.S. Department of Energy
1:25 Congressional Address, U.S. Congressman Don Young
1:40 Congressional Address, U.S. Senator Dan Sullivan
1:55 Administration for Native Americans, Jeannie Hovland, Commissioner, Administration for Native Americans
2:05 U.S. Department of Veterans Affairs, Robert Wilke, Secretary, U.S. Department of Veterans Affairs
2:20 Strategic National Security Imperatives: Maintaining Balance of Power in the Arctic 
Alaska, as part of the Arctic region, is critical to U.S. national security and homeland defense. The Department of Defense's desired Arctic end-state is for a secure and stable region where U.S. national interests are safeguarded, the homeland is protected, and nations address shared challenges 7 cooperatively. Senior military officials with responsibilities in Alaska will discuss what they are seeing in the Arctic, particularly in Alaska, that increases concerns to military and policy makers, highlight missions and activities that their organizations conduct in Alaska and the Arctic that aim to address these concerns, and identify activities the military anticipates Alaskans may see in the near future.
Lt. Gen. David Krumm, Commander, Alaskan NORAD Region, Alaskan Command, and Eleventh Air Force; Maj. Gen. Peter Andrysiak, Commanding General, U.S. Army Alaska; Maj. Gen. Torrence Saxe, Adjutant General, Alaska National Guard and the Commissioner, Alaska Department of Military and Veteran Affairs; Rear Adm. Stephan Barnett, Commander, Navy Region Northwest; Rear Adm. Matthew Bell, Jr, Commander, 17th Coast Guard District, U.S. Coast Guard; Col. Damon Delarosa, Commander, U.S. Army Corps of Engineers, Alaska District; moderated by Maj. Gen. (Ret.) Randy "Church" Kee, U.S. Air Force, Executive Director, Arctic Domain Awareness Center, University of Alaska
3:05 Resolutions Committee Report, Greg Razo, Chairman, Resolutions Committee
3:30 Section 29 Update, Bringham McCowan, President, Alyeska Pipeline Service Company
3:35 Get-Out-The-Count. Winter is in the air and so is the deadline for the 2020 Census. Failing to respond deprives the state of $3,500 per person per year, or $35,000 over the next decade. For a family of four that's almost $150,000 over the next 10 years. Panelists will discuss the Alaska Native community's Get-Out-The-Count efforts and give away prizes. Nicole Borromeo, Executive Vice President and General Counsel, AFN; Elizabeth La quen náay Medicine Crow, President, First Alaskans Institute; Richard Peterson, President, Central Council of Tlingit and Haida Tribes of Alaska
3:45 Alaska Native Music Video "Our Story" by Qacung
3:50 In Memoriam. Remembering and honoring those who passed on over the course of the last year.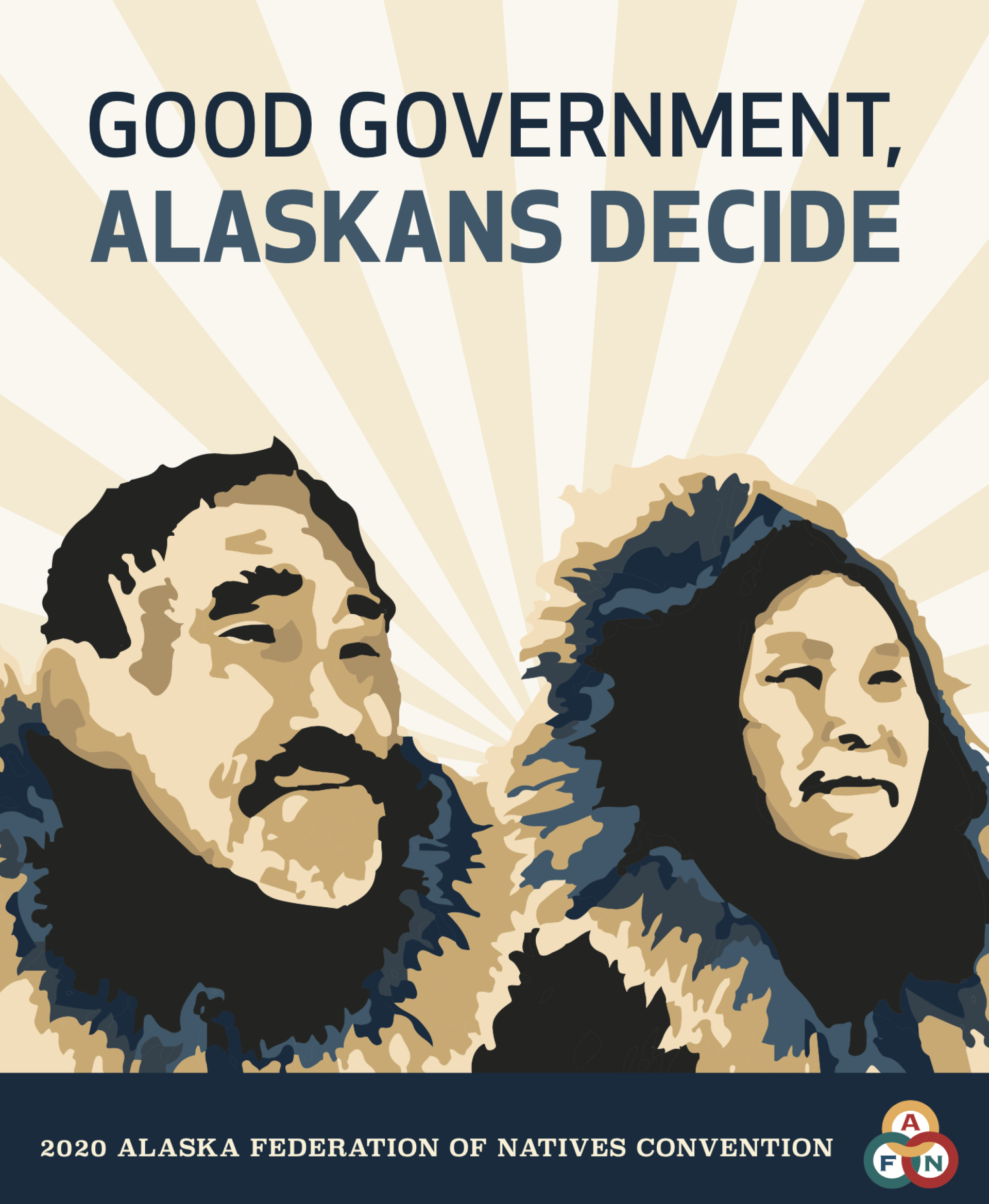 Alaska Federation of Natives
The Polar Institute is pleased to broadcast a portion of the AFN Annual Convention. We encourage you to visit AFN's website to see the full agenda October 15-16, 2020.
Learn More
Hosted By
Polar Institute
Since its inception in 2017, the Polar Institute has become a premier forum for discussion and policy analysis of Arctic and Antarctic issues, and is known in Washington, DC and elsewhere as the Arctic Public Square. The Institute holistically studies the central policy issues facing these regions—with an emphasis on Arctic governance, climate change, economic development, scientific research, security, and Indigenous communities—and communicates trusted analysis to policymakers and other stakeholders. Read more