Victorious in Defeat: The Life and Times of Chiang Kai-Shek, China, 1887-1975
Overview
This session was sponsored by the Chun and Jane Chiu Family Foundation.
The negative portrayal of Chiang Kai-shek became a conventional theme in Western historiography. In 2009 Jay Taylor attempted to reverse this perspective, but in his zeal he went too far in trying to overturn almost all criticism previous scholars have levied against Chiang. The speaker Alexander V. Pantsov endeavored to write a balanced and unbiased biography of Chiang, the cunning ruler and the great revolutionary, based not only on Taiwanese, Chinese, and American collections but also on previously unknown Soviet archives.
Alexander V. Pantsov is a professor of history and holds the Edward and Mary Catharine Gerhold Chair in the Humanities at Capital University in Columbus, Ohio. He has published over 150 scholarly works including twenty books. Among them are The Bolsheviks and the Chinese Revolution1919-1927 (Honolulu, HI: University of Hawaii Press, 2000), Mao Zedong: The Real Story (New York: Simon & Schuster, 2012), Deng Xiaoping: A Revolutionary Life (Oxford University Press, 2015), Karl Radek on China: Documents from the Former Secret Soviet Archives (Leiden: Brill, 2021), and The Kremlin's Chinese Advance Guard: Chinese Students in Soviet Russia: 1917-1940 (London: Routledge, 2023).
The Washington History Seminar is co-chaired by Eric Arnesen (George Washington University) and Christian Ostermann (Woodrow Wilson Center) and is organized jointly by the American Historical Association and the Woodrow Wilson Center's History and Public Policy Program. It meets weekly during the academic year. The seminar thanks its anonymous individual donors and institutional partner (the George Washington University History Department) for their continued support. 
Panelist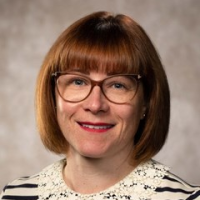 Kelly Hammond
Associate Professor of East Asian History, University of Arkansas
---
Hosted By
History and Public Policy Program
The History and Public Policy Program makes public the primary source record of 20th and 21st century international history from repositories around the world, facilitates scholarship based on those records, and uses these materials to provide context for classroom, public, and policy debates on global affairs. Read more
Kissinger Institute on China and the United States
The Kissinger Institute works to ensure that China policy serves American long-term interests and is founded in understanding of historical and cultural factors in bilateral relations and in accurate assessment of the aspirations of China's government and people. Read more