Col. Petteri Seppälä
Guest Speaker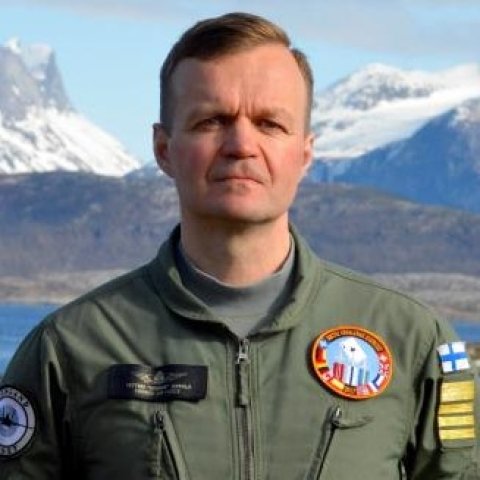 Download photo
Professional affiliation
Defense Attaché, Embassy of Finland, Washington D.C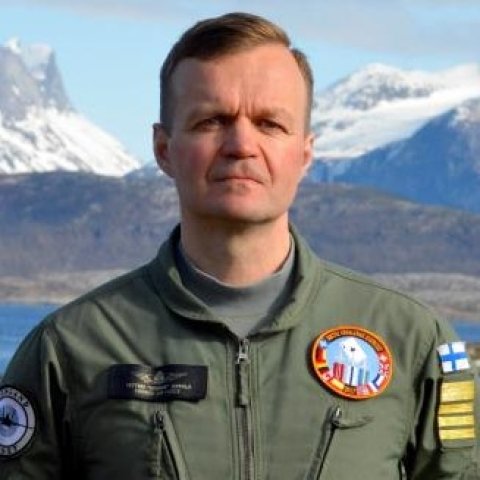 Download photo
Full Biography
Col Petteri Seppälä was born in the Arctic Circle in a town called Rovaniemi in 1969. He started his military career in 1988 as a conscript in the Finnish Defence Forces. After the military service he was accepted as a Cadet to the National Defence University and Air Force Academy. He graduated as an officer in 1993, and was promoted to the rank of Lieutenant at the same time.
He started his professional career in the Finnish Air Force in the Lapland Air Command, where he served as a fighter pilot, flight instructor and Chief of Operations Control Flight. He was promoted to the rank of Senior Lieutenant in 1994, Captain in 1999, and Major in 2006. He was promoted to the rank of Colonel in 2014.
Col Seppälä returned to the Finnish Air Force Command in 2015, when he was appointed the Director of the Air Operations Center Finland. While working as a Director of the AOC, Col Seppälä also acted as the National Lead of the Finnish delegation in the US Strategic Command led Nimble Titan Campaign 2014-2016. He was additionally the Exercise Director in the multinational Arctic Challenge Exercise 2017, the biggest air power exercise in Europe at the time. He completed both the National Collective Defence Course and also the Higher Command Course (High level) in the National Defence University in 2017.
After two years in the AOC Finland, Col Seppälä was appointed Commander of the Satakunta Air Command in 2017.
He started his current positon as the Defense, Military, Naval and Air Attaché of Finland for the United States and Canada in August 2019. He was decorated with both the Cross of Merit of the Finnish Air Force and also the Commander of the Order of the Lion of Finland in 2019.
Col Seppälä flies still actively and has flown several aircraft types including F/A-18 C/D Hornet, SAAB 35 S/F Draken, BAE Hawk Mk51/Mk 51A, Pilatus PC-12NG, CASA CC-295, VALMET Vinka, Piper Arrow, Lear Jet35A/S and F-16. His total flight hours are 3 500.
Col Seppälä is married with Seija Seppälä. They have four children.