Cynthia Lazaroff
Guest Speaker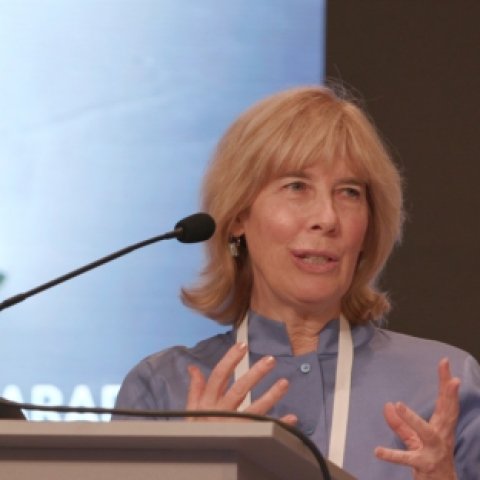 Download photo
Professional affiliation
Documentary Filmmaker; Founder of U.S.-Russian exchange initiatives and NuclearWakeUpCall.Earth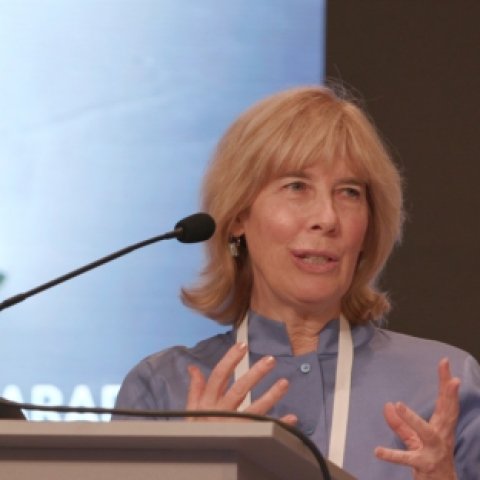 Download photo
Full Biography
Over the past year, Cynthia and Bruce Allyn have been conducting interviews with experts, current and former officials, and thought leaders in the US and Russia on the escalating nuclear danger.
She previously served as Director of Creative Affairs at Armand Hammer Productions where she supervised the development of feature film and television projects including Mother Russia, an eight-hour mini-series for HBO and The Cuban Missile Crisis, a four hour mini-series for NBC.  She co-wrote the story for The Last Russian Tsar, an NBC Special narrated by Jeremy Irons.  She also co-wrote the story and served as Executive Consultant on the award-winning mini-series Hiroshima, broadcast by Showtime on the 50th anniversary of the dropping of the bomb. 
Cynthia's producing credits include: Inside the KGB, a prime-time special for NBC, As It Happens, a six hour live satellite broadcast from the US for London's Channel Four and Styles in Soviet Education, an inside look at schools in the former USSR. She also co-produced the documentary, The Challenge of the Caucasus, featuring the first joint ascent of Mount Elbrus, Europe's highest peak (18,481 feet), by Soviet and American youth whom she co-led to the summit.  Narrated by Leonard Nimoy, the film was broadcast on TBS and PBS and was also released internationally. The film premiered on the eve of the first Reagan-Gorbachev Summit and won a First Prize at the American Film Festival and a CINE Gold Eagle award. An adviser and consultant on numerous other Russian film and television projects, Cynthia has extensive experience in negotiations and film production in Russia and the former Soviet Union.