Jennifer Poidatz
Guest Speaker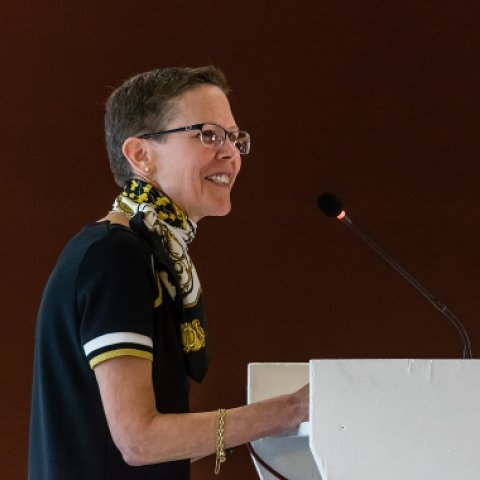 Download photo
Professional affiliation
Vice President for Humanitarian Response, Catholic Relief Services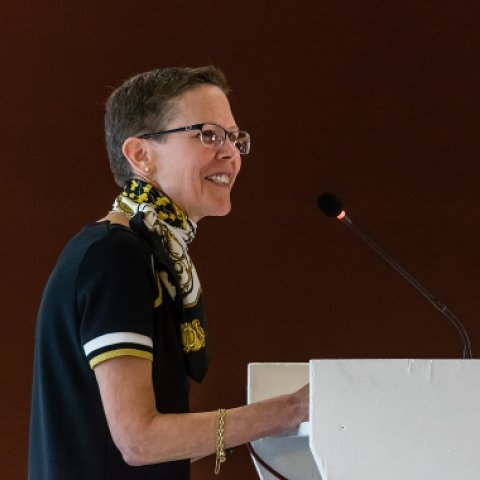 Download photo
Full Biography
Jennifer Poidatz is Catholic Relief Services' Vice President for Humanitarian Response. Leading a global team of over 45 emergency technical advisors and response managers, she ensures timely support to CRS country programs and accompaniment to local partners responding to relief and recovery needs of disaster affected populations.  Capacity strengthening for CRS staff and local partners in emergency preparedness and response is also a priority, as well as informing and influencing wider humanitarian policy and reform.
She joined CRS in 1993 as an intern in Ghana.  In 1994, Ms. Poidatz served as a Program Manager in Rwanda during the Genocide. Following a year in Haiti where she managed emergency assistance programming during a period of economic and political crisis, Jennifer spent two years in Burundi as the Assistant Country Representative and then as Country Representative.
In 1998, Ms. Poidatz became CRS Country Representative in Angola during the country's civil war. In 2005, she served as the Country Representative in Sri Lanka, where she was responsible for the oversight of the Tsunami response.  From 2006 to 2009, she was the CRS Country Representative for India and from 2009 to 2011, Ms. Poidatz served as the Country Representative in the Democratic Republic of the Congo.   Immediately before her appointment as Director and, subsequently, Vice President of Humanitarian Response, Jennifer led the development of CRS response to the war in Syria – including the initiation and expansion of programming in Turkey, Lebanon, Jordan, Iraq and Syria.
Ms. Poidatz holds a Bachelor of Science degree in Nutrition from the University of Vermont and a Master of Science Degree in International Nutrition from Tufts University.