Assessing Water Risks Facing China's Coal Industry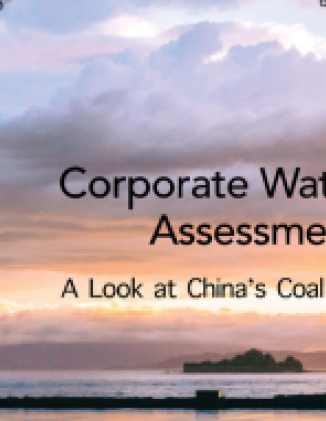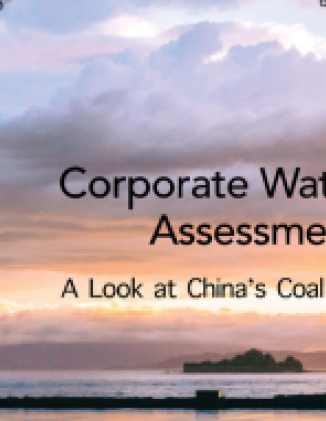 Corporate Water Risk Assessment Tool: A Look at China's Coal Companies by The Wilson Center on Scribd
From thick, brown smog blanketing the cities to acid rains corroding soils, forests, and crops, air pollution from China's coal industry is inflicting heavy damage on the environment, economy, and human health. But these clouds of smoke have long overshadowed the less visible, yet no less severe water risks facing the coal sector. Chinese coal businesses, mainly located in the arid north, are depleting scarce water resources and degrading the water quality. Despite growing water shortages and stricter regulations around water pollution and conservation, most coal companies—from mining, to coal-fired power, to coal conversion—lack sufficient water conservation and wastewater management practices. Weak enforcement of water policies and poor transparency of water use and discharge by the coal industry is undermining water security in north China. Poor water management for short-term gain not only threatens the regional sustainability, but also puts coal companies at risk in the long run.
The Institute of Public & Environmental Affairs (IPE), China's leading pollution transparency NGO, developed the Corporate Water Risk Assessment Tool in 2017. IPE researchers used this tool to evaluate the performance of 30 top-earning Chinese coal companies in protecting and conserving water. The evaluation aims to help publicly listed coal companies, investors, and supervisory departments better understand the coal industry's water risks and join efforts to reduce water problems in the ecologically fragile areas of China.
The China Environment Forum prepared the English version of this report under CEF and Circle of Blue's Choke Point: China, a multimedia reporting and research initiative that has been investigating water-energy-food confrontations in China since 2010.
Find the original Chinese report at the IPE website.
Related Program
China Environment Forum
Since 1997, the China Environment Forum's mission has been to forge U.S.-China cooperation on energy, environment, and sustainable development challenges. We play a unique nonpartisan role in creating multi-stakeholder dialogues around these issues. Read more