Deepening Regional Integration in Africa: Maximizing AGOA in ECOWAS for Economic Transformation
AGOA, the African Growth and Opportunity Act, is one of the cornerstones of the U.S.-Africa economic relationship. A trade program that includes 41 African countries, AGOA was renewed in 2015 for another ten years. It helps African countries develop their export industries and open their markets, build jobs, and ultimately, build peace and human security through economic growth. But many African countries haven't fully taken advantage of their preferential access to U.S. markets due to neglected AGOA utilization plans, small markets, underdeveloped sectors, and more.
In this paired paper and policy brief, Southern Voices Network Scholar George Boateng explores how regional integration through the West African economic community ECOWAS can help West African countries leverage regional advantages to become more competitive. He discusses policy options for using regional integration to maximize utilization of AGOA, drive economic transformation, and build peace and security.
Please see the policy brief and the full 8-page research paper linked below.
This publication was made possible by a grant from the Carnegie Corporation of New York. The statements made and views expressed in this paper are solely the responsibility of the author and do not represent the views of the Wilson Center or the Carnegie Corporation of New York.
About the Author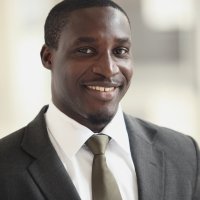 George Boateng
Southern Voices Network Scholar;
Research Analyst, African Center for Economic Transformation
Read More
---
Africa Program
The Africa Program works to address the most critical issues facing Africa and U.S.-Africa relations, build mutually beneficial U.S.–Africa relations, and enhance knowledge and understanding about Africa in the United States. The Program achieves its mission through in-depth research and analyses, including our blog Africa Up Close, public discussion, working groups, and briefings that bring together policymakers, practitioners, and subject matter experts to analyze and offer practical options for tackling key challenges in Africa and in U.S.-Africa relations.   Read more