ECSP Report 9: Reviews (Part 3)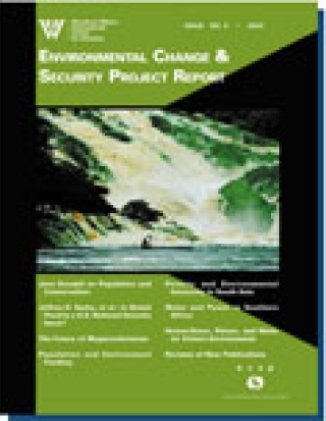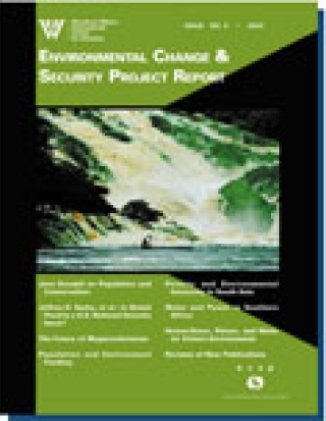 Experts review new publications (Part 3):
State Making and Environmental Cooperation: Linking Domestic and International Politics in Central Asia, by Erika Weinthal (2002). Reviewed by Shannon O'Lear.
Human Security and the Environment: International Comparisons, edited by Edward A. Page & Michael Redclift (2002). Reviewed by Ted Gaulin.
Global Water Outlook to 2025: Averting an Impending Crisis, by Mark Rosegrant, Ximing Cai, & Sarah Cline (2002). Reviewed by Paul Simon.
---
Environmental Change and Security Program
The Environmental Change and Security Program (ECSP) explores the connections between environmental change, health, and population dynamics and their links to conflict, human insecurity, and foreign policy. Read more