Failed Illusions: Moscow, Washington, Budapest, and the 1956 Hungarian Revolt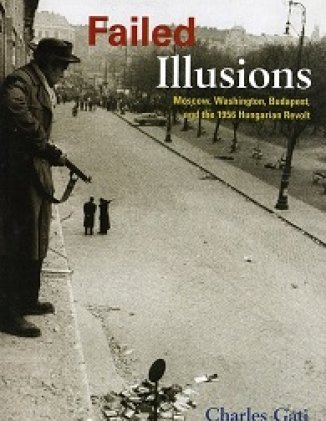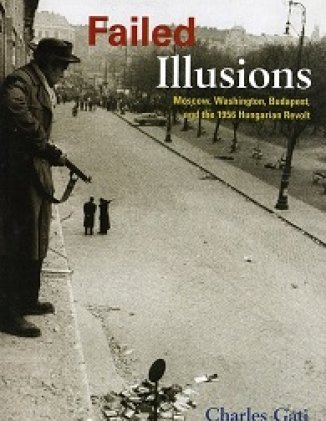 Click here for more information from Woodrow Wilson Center Press.
The 1956 Hungarian revolution, and its suppression by the USSR, was a key event in the Cold War, demonstrating deep dissatisfaction with both the communist system and old-fashioned Soviet imperialism. But now, fifty years later, the simplicity of this David and Goliath story should be revisited, according to Charles Gati's new history of the revolt.
Denying neither Hungarian heroism nor Soviet brutality, Failed Illusions nevertheless modifies our picture of what happened. Imre Nagy, a reform communist who headed the revolutionary government and turned into a genuine patriot, could not rise to the occasion by steering a realistic course between his people's demands and Soviet geopolitical and ideological interests. The United States was all talk, no action, while Radio Free Europe simultaneously backed the insurgents' unrealizable demands and opposed Nagy. In the end, the Soviet Union followed its imperial impulse instead of seeking a political solution to the crisis in the spirit of de-Stalinization.
Failed Illusions is based on extensive archival research, including the CIA's operational files, and hundreds of interviews with participants in Budapest, Moscow, and Washington. Personal observations by the author, a young reporter in Budapest in 1956, bring the tragic story vividly to life.
Charles Gati, a political scientist who fled his native Hungary during the 1956 revolt, is now senior adjunct professor of European studies at Johns Hopkins University. His publications include The Bloc That Failed: Soviet-East European Relations in Transition (1990), and Hungary and the Soviet Bloc (1986).
About the Author
---
Cold War International History Project
The Cold War International History Project supports the full and prompt release of historical materials by governments on all sides of the Cold War. Through an award winning Digital Archive, the Project allows scholars, journalists, students, and the interested public to reassess the Cold War and its many contemporary legacies. It is part of the Wilson Center's History and Public Policy Program. Read more