A Governance and Risk Inventory for a Changing Arctic
Many government officials, military leaders, and political observers have proclaimed the rise of a new, post-Cold War global great power competition between the United States, Russia, and China with myriad implications. Using this new reality as the backdrop for the Arctic Security Roundtable at the Munich Security Conference 2020, roundtable participants are asked to explore, discuss, and debate this issue in the context of, and implications for the new globalized Arctic. This paper – a primer of Arctic trends, risks, and institutions – provides a useful starting point for the discussion.
This report was co-authored by the Wilson Center's Polar Institute and the Norwegian Institute of International Affairs (NUPI).
About the Author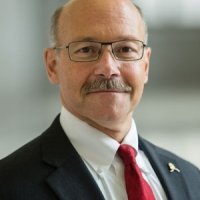 Dr. Michael Sfraga
Chair & Distinguished Fellow, Polar Institute // Chair, US Arctic Research Commission
Read More
---
Polar Institute
Since its inception in 2017, the Polar Institute has become a premier forum for discussion and policy analysis of Arctic and Antarctic issues, and is known in Washington, DC and elsewhere as the Arctic Public Square. The Institute holistically studies the central policy issues facing these regions—with an emphasis on Arctic governance, climate change, economic development, scientific research, security, and Indigenous communities—and communicates trusted analysis to policymakers and other stakeholders. Read more