The Kims Aren't Just Looking at Things: What Leadership Events Can Tell Us About North Korean Politics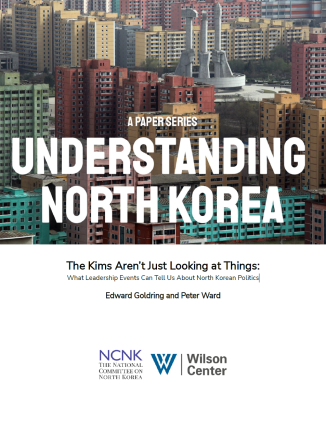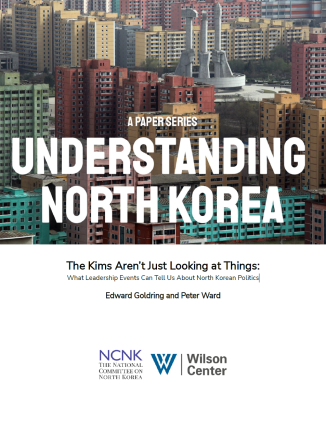 The North Korean regime was not supposed to survive a second leader succession. Numerous North Korea observers expected the regime to fail with the accession of the 27-year-old Kim Jong Un. Such expectations were reasonable since very few non-monarchical regimes have pulled off consecutive hereditary successions. Kim Jong Un has therefore defied expectations by not just surviving, but consolidating power.
So how did the North Korean regime pull off its second leader succession? Fortunately, events preceding Kim's succession in 2011 provide useful insights about future potential succession issues in North Korea, and elite politics in North Korea more generally. To understand how Kim Jong Il enabled his son's succession and consolidation, we therefore need to study how he manipulated intra-elite power relations within the regime.
The authors address this topic by analyzing how Kim Jong Il manipulated elites through invitations to public leadership events. Kim Jong Il significantly increased the prominence of civilians within the regime through these events. This facilitated Kim Jong Un's succession by enabling him to implement his preferred policies and preventing the military acting as a veto-player who could act against his wishes or even turn the young leader into their puppet. The final section examines the implications of the paper's findings for contemporary North Korean leadership politics.
  Click here to read the rest of the report now.
---
The Understanding North Korea roundtable series is a joint program of the National Committee on North Korea and the Wilson Center's Hyundai Motor - Korean Foundation Center for Korean History and Public Policy. The roundtable series was established to enable emerging scholars of North Korea to share their research ideas with peers and experts in the field, and to publish their findings in a format accessible to a general audience.
This paper reflects the views of the author alone and not those of the National Committee on North Korea, the Wilson Center, or any other organizations.

---
Hyundai Motor-Korea Foundation Center for Korean History and Public Policy
The Center for Korean History and Public Policy was established in 2015 with the generous support of the Hyundai Motor Company and the Korea Foundation to provide a coherent, long-term platform for improving historical understanding of Korea and informing the public policy debate on the Korean peninsula in the United States and beyond. Read more