Militarization a la AMLO: How Bad Can it Get?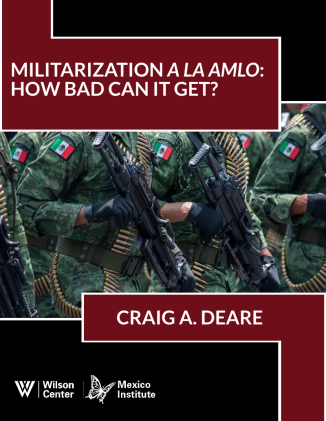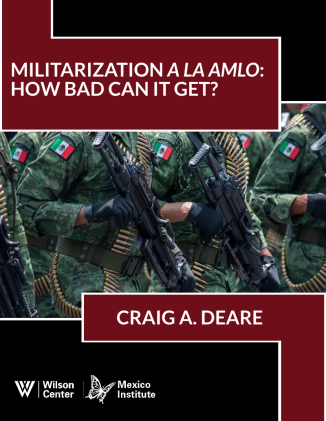 Armed forces have played an important role in Mexican society throughout the creation and formation of the nation. From la Revolución of 1910-1917 to modern day, the military has held an influential and powerful position in Mexico's political structure. In this publication Craig Deare addresses historic and contemporary Mexican Civil-Military Relations to better understand the role of the armed forces within the country under President Andrés Manuel López Obrador. 
Deare first provides a comprehensive examination of the military's historic power. He then explores current Civil-Military Relations, finding that the policies of the current president have greatly expanded the military's role to include responsibilities it had not previously beyond the public security realm. These include the construction of a new civilian aviation hub to replace Mexico City's current Benito Juarez International, a private tourist railway/train system across the Yucatán peninsula known as the Tren Maya (which the army will operate at a profit), and building hundreds of state-owned bank outlets. Deare analyzes the response to these shifts in the military's role, and provides insight on what current Civil-Military Relations could mean for Mexico's social order going forward. 
About the Author
---
Mexico Institute
The Mexico Institute seeks to improve understanding, communication, and cooperation between Mexico and the United States by promoting original research, encouraging public discussion, and proposing policy options for enhancing the bilateral relationship. A binational Advisory Board, chaired by Luis Téllez and Earl Anthony Wayne, oversees the work of the Mexico Institute.  Read more