Nuclear Energy and the United States-Mexico 123 Agreement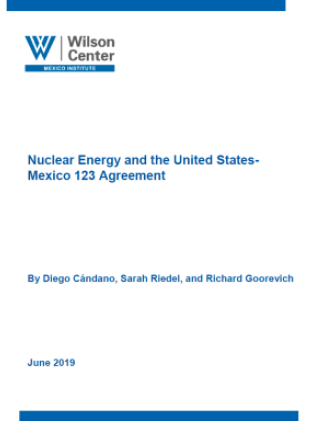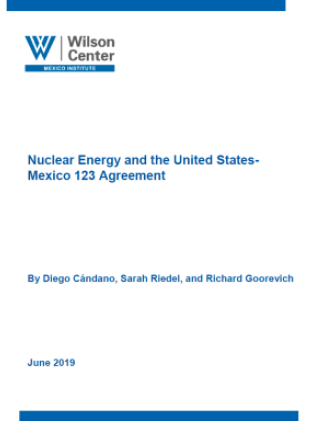 Mexico's nuclear program dates back to the 1950s with research being performed at universities around the country and the creation of the Comisión Nacional de Energía Nuclear (CNEN) by presidential decree in 1956 under the conviction that peaceful nuclear energetic and non-energetic applications could contribute to scientific and technological development of Mexico. In 2016, the governments of both Mexico and the United States announced an agreement for cooperation concerning peaceful uses of nuclear energy. It was part of a comprehensive set of bilateral agreements and initiatives on issues including education, trade, travel, climate change and environmental protection, overall energy cooperation, health, and security. Hence, the Agreement must be seen as one of the different components of the functional integration of North America. The Agreement builds on the existing limited cooperation between the United States and Mexico under the PSAs and establishes the conditions for continued U.S. civil nuclear trade with Mexico. The Agreement also provides for broader support between the United States and Mexico by encouraging the exchange of best practices for nuclear policy development and the training and development of human resources in the nuclear sector.  
However, the importance of the United States-Mexico 123 Agreement is not just limited to potential commercial cooperation, as much as it is important that normalized nuclear cooperation between neighbors ensures transparency in both governments' commitment to develop, safeguard, and support nuclear power. As with other important partners, the authors believe that the Agreement itself can be a springboard into broader and significant discussion and cooperation in a very complex bilateral relationship. As such, this paper provides recommendations that are intended to foster that type of engagement.
About the Authors
---
Mexico Institute
The Mexico Institute seeks to improve understanding, communication, and cooperation between Mexico and the United States by promoting original research, encouraging public discussion, and proposing policy options for enhancing the bilateral relationship. A binational Advisory Board, chaired by Luis Téllez and Earl Anthony Wayne, oversees the work of the Mexico Institute.  Read more