Peaceful Minefields: Environmental Protection or Security Risks?
Abstract
Clearing dangerous military waste saves lives, but the clearing process dam-ages the environment and leaves minority communities vulnerable to land grabbing processes in the Mekong Subregion. How do we strike a balance between clearing military waste and protecting local environments and small subsistence farmers? And what is the impact of the United States and China on these processes? This paper explores the history of U.S. bombing, contemporary clearance operations, and land grabbing "epidemics" as entangled issues in Southeast Asian minefields. Clearance operations pro-vide the U.S. opportunities to engage more strongly with civil societies and marginalized communities, increasing soft power and influence in the Subregion. In terms of on the ground perceptions and in very practical ways, though, Chinese and other foreign development projects have taken the lead on these clearance operations, often in ways that exacerbate land acquisi-tions from the region's most vulnerable populations. If the United States increased bomb clearance with reinforced regulations to ensure land release back to original inhabitants, it would mitigate the risks for land grabbing after military waste decontamination, mitigate ecological damages, and work to repair its relations with Subregion countries by accounting for the U.S. legacy of explosive remnants of war.
Implications and Key Takeaways:
USAID should initiate a center that addresses issues of security and environment together that will monitor landmine clearance and its ecological effects.
The Bureau for Environment and Security should also implement land rights workshops for vulnerable communities who live in contaminated areas in Southeast Asia.
USAID should participate in The Working Groups established by ARMAC and contribute to the Working Group's funding, which at the moment is funded by China.
More independent research should investigate the connections between landmine clearance and land grabbing. Climate migration should be part of the priorities in US-funded research calls.
The Geneva Institute for Humanitarian Demining should be utilized to ensure land release after mine clearance through the institution of landmine clearance observation teams on the ground.
The USAID should add land release stipulations to their funding streams to GICHD and other landmine operations.
Through international bodies like the GICHD, competitive funding for minefield clearance should be increased through programs that incentivize land release.
The United States should return to the Obama-era policy that aligns U.S. policy with the Mine Ban Treaty outside of the Korean peninsula.
About the Author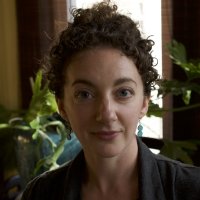 Darcie DeAngelo
Wilson China Fellow;
Assistant Professor of Anthropology at the University of Oklahoma.
Read More