The Taiwan Relations Act: A Mid-Life Crisis at 35?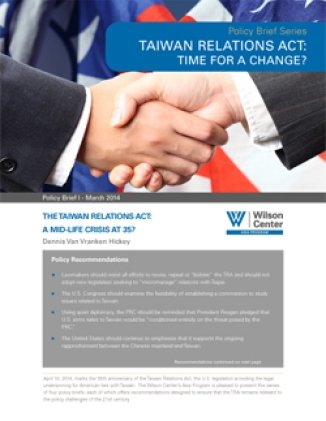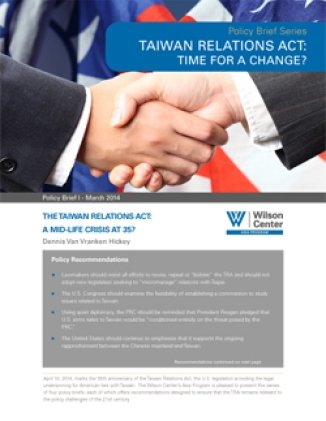 The Wilson Center's Asia Program is pleased to launch a new series marking the 35th anniversary of the Taiwan Relations Act, and offering recommendations designed to ensure that the TRA remains relevant to the policy challenges of the 21st century.
In this policy brief, Professor Dennis Hickey of Missouri State University urges the U.S. Congress to resist the temptation to use Taiwan as a "political football" or to micromanage relations with Taiwan.
About the Author
Dennis Hickey
Professor and Director of the Graduate Program in Global Studies, Missouri State University
Read More
---
Asia Program
The Asia Program promotes policy debate and intellectual discussions on U.S. interests in the Asia-Pacific as well as political, economic, security, and social issues relating to the world's most populous and economically dynamic region.  Read more