The Triumph of the Indian Right: Reasons and Ramifications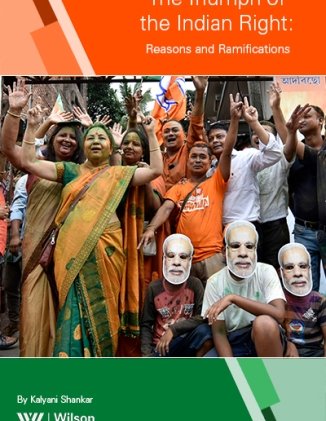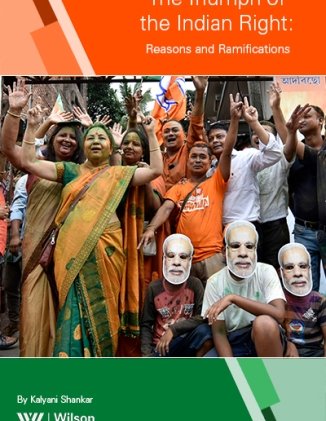 In 2019, Narendra Modi's Bharatiya Janata Party (BJP) achieved an overwhelming victory in India's national election. It marked the second such election in a row that resulted in such a resounding triumph for the BJP, a Hindu nationalist party.
While the BJP's win may not have been a surprise—it had been favored by many to win, particularly with the opposition Congress Party having struggled to mount a strong campaign—the large margin of victory was quite striking. In the months leading up to the election, the BJP had looked vulnerable, thanks in great part to several losses in state elections and to soaring unemployment rates. And yet the BJP still managed to pull off a second consecutive dramatic electoral win.
How did the BJP get to this point, where it has become the undisputed juggernaut of Indian national politics? This new report, prepared by former Wilson Center public policy fellow Kalyani Shankar, a veteran journalist and political analyst, breaks down the factors that helped account for the BJP's two electoral triumphs. More broadly, the report demonstrates how the party has evolved over the years, starting from its earliest days, and how it has set itself apart from its rivals. The report also discusses the Indian political right in the context of a current global trend that has seen the rise and triumph of conservative and nationalist political parties and leaders in many different parts of the world.
Shankar's report is largely based on interviews she conducted with senior members of the BJP and other political parties, along with academics and other thought leaders in India and beyond. The Wilson Center's Asia Program is delighted to publish this new and timely study of the current political zeitgeist in India—an increasingly critical player on the world stage and a key partner of the United States.
Michael Kugelman
Deputy Director, Asia Program
Senior Associate for South Asia
Woodrow Wilson Center
September 2019
Click here to download the report now.
Cover Image: David Talukdar/Shutterstock.com
About the Author
Kalyani Shankar
Public Policy Scholar;
"The Statesman Pioneer and Regional Newspapers," India
Read More
---
Asia Program
The Asia Program promotes policy debate and intellectual discussions on U.S. interests in the Asia-Pacific as well as political, economic, security, and social issues relating to the world's most populous and economically dynamic region.  Read more