Convocation is a program led by the U.S.-Mexico Foundation and the Woodrow Wilson Center's Mexico Institute that brings together former Ambassadors of the United States to Mexico and from Mexico to the United States to identify challenges and opportunities in the bilateral relationship.
The first edition of this program, Convocation 1.0, was held from January 22 to 24, 2020, in Texas. Twelve ambassadors, six from each country, were able to attend. Over the course of two days, the ambassadors discussed key topics in bilateral relations, including economics and trade; borders and migration; security and rule of law; and soft power and culture, in the hopes that the ideas raised will strengthen the bilateral relationship.
The main takeaways from the discussion were published in an informative document with strategies for the present and future of the binational relationship to be delivered to lawmakers in both countries, and the candidates for the presidency of the United States.
The report outlines specific recommendations  in each of the three traditional pillars of U.S.-Mexico relations: trade and competitiveness; security and the rule of law; and migration.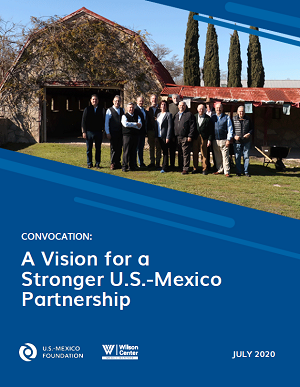 Convocation 1.0 - Alfredo Corchado interviews Ambassador Earl Anthony Wayne
Convocation 1.0 - Alfredo Corchado interviews Ambassador Jesús Reyes-Heroles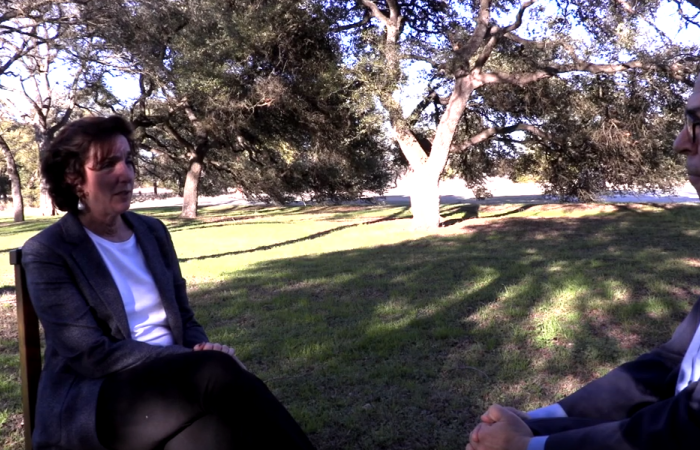 Convocation 1.0 - Alfredo Corchado interviews Ambassador Roberta Jacobson
Convocation 1.0 - Alfredo Corchado interviews Ambassador Gerónimo Gutiérrez
Convocation 1.0: Alfredo Corchado interviews Ambassador James Jones
Convocation 1.0 - Alfredo Corchado interviews Ambassador Arturo Sarukhan