Smart Take: The IAEA Visits the Zaporizhzhia Nuclear Power Plant in Ukraine
Former Wilson Center Public Policy Fellow Ariel Levite talks about what is at stake as a team from the International Atomic Energy Agency (IAEA) makes its way towards the Zaporizhzhia Nuclear Power Plant.
Levite served as the principal Deputy Director General for Policy at the Israeli Atomic Energy Commission from 2002 to 2007. He also served as the Deputy National Security Adviser for Defense Policy and was head of the Bureau of International Security and Arms Control in the Israeli Ministry of Defense.
Guest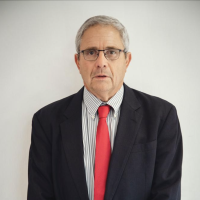 Ariel Levite
Former Public Policy Fellow;
Senior Fellow, Carnegie Endowment for International Peace
Read More