The 2021 North American Leaders' Summit
On November 18th, 2021, U.S. President Joe Biden welcomed Canadian Prime Minister Justin Trudeau and Mexican President Andrés Manuel López Obrador to Washington, D.C. for the first North American Leaders' Summit since 2016. Through a series of bilateral and trilateral meetings, the three leaders and their teams discussed topics ranging from COVID-19 pandemic response to critical North American supply chains. The Wilson Center's programming surrounding the Summit included an expert commentary series by Mexico and Canada Institute fellows, a briefing by former U.S. ambassadors to Canada and Mexico, and a public forum featuring Canadian Prime Minister Justin Trudeau. Check out some of the highlights below.
Event
Prime Minister Justin Trudeau at Wilson
The Wilson Center proudly hosted Prime Minister Justin Trudeau, Deputy Prime Minister Chrystia Freeland, Minister Mary Ng, and Minister Marco Mendicino on November 17 for a public forum that touched on free trade, Indigenous reconciliation, and emergency response to severe flooding in British Columbia.
Watch the event
Prime Minister Justin Trudeau
Prime Minister of Canada
The U.S. could do worse than rely on its closest friend - its oldest friend, its most reliable friend - for ensuring that we're able to be strong and resilient in The North American context in an unstable world.
Earl Anthony Wayne
Public Policy Fellow;
Former Career Ambassador to Afghanistan, Argentina, and Mexico; Distinguished Diplomat in Residence, School of International Service, American University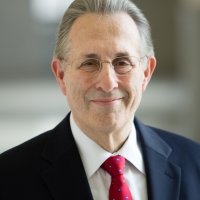 The Biden administration has asked for a billion dollars a year as their plan to invest in the northern tier of Central America and they're also, really for the first time, very openly going after bad governance in those countries because you cant invest in getting industries to invest.
Hon. David Jacobson
Trustee, Wilson Center;
Vice Chair, BMO Financial Group; Former U.S. Ambassador to Canada  
One of the things that I learned in participating in North America Leaders' Summit and other summits, is that one of the most important parts of it is the fact that it focuses the mind of the bureaucracies in the respective countries.
Arturo Sarukhán
Global Fellow;
Advisory Board Member, Mexico Institute, Wilson Center; Former Mexican Ambassador to the United States; Founder & President, Sarukhan + Associates
If the summit can ensure that US policymakers in particular understand the crucial role that Canada and Mexico need to play in Washington's new strategic paradigm vis-à-vis Beijing, it will have started the ball rolling in the right direction.
Frédérick Gagnon
Global Fellow;
Full Professor, University of Québec in Montreal; Holder, Raoul Dandurand Chair of Strategic and Diplomatic Studies
While U.S. and Canadian leaders have a mandate to create jobs in their respective countries, the temptation of some to exaggerate the negative effects of Canada-U.S. trade is troubling.
Carlos Heredia
Global Fellow & Advisory Board Member, Mexico Institute;
Associate Professor, Centro de Investigación y Docencia Económicas (CIDE)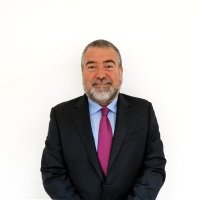 Presidents López Obrador and Biden, and Prime Minister Trudeau, must generate a common North American competitiveness agenda around regulated labor mobility and migration.
Eric Miller
Global Fellow;
President, Rideau Potomac Strategy Group
North America's leaders were long called the "Three Amigos". As Joe Biden, Justin Trudeau and Andres Manuel Lopez Obrador hold the first Leaders' Summit in five years, they look more like the "Three Vecinos" – neighbors, but not close friends.