Angela Merkel's departure from the political stage in September will be profound for Germany and for Europe. She has steered the shoals of many crises. She is leaving behind a Germany that has become more open yet less settled, more diverse demographically and politically, more pressured economically, and less circumspect internationally than when she arrived. She worked with Putin but evaded his embrace. She engaged her French counterparts but avoided their shadow. She neatly sidestepped the Trump tempest. Under her tenure, Germans have remained committed to multilateral solutions to international problems, but they have become less inhibited about defining terms of engagement more conducive to German interests. They are still committed to European integration, but they have come to realize that the slogan "more Europe" isn't always an answer to German questions. They have come to expect less from America even as Americans have come to expect more from Germany.
Under Merkel, Germany has once again become Europe's center, the key swing state on a continent in tremendous flux. It is a country with great weight yet uncertain power. It is selectively strong. Yet it retains significant vulnerabilities and is often beset by self-doubt. As Germany rose, Merkel understood the hesitations of her neighbors and the uncertainties of her compatriots. Merkel's cool, cautious and incremental style was so distinctive it became a verb. When she was at her best, merkeln came to mean an ability to manage united Germany's evolution in a way that reassured other countries about Germany and reassured the Germans about themselves. That is perhaps her greatest legacy.
This comment is part of a series commissioned by the American Institute for Contemporary German Studies. Additional reflections may be found here.
About the Author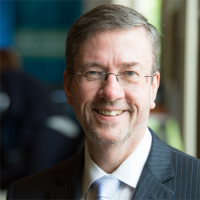 Daniel S. Hamilton
Former Director, Global Europe Program; Austrian Marshall Plan Foundation Distinguished Fellow
Daniel S. Hamilton was the Austrian Marshall Plan Foundation Distinguished Fellow and Director of the Global Europe Program at the Wilson Center from 2020 to 2021. He is one of the country's foremost experts on modern Europe, the transatlantic relationship, and U.S. foreign policy. He testifies regularly before the Senate, the House, and various European parliaments, comments often in U.S. and international media, and is an award-winning author of scores of publications on European and transatlantic security, economic and political affairs, and on U.S. foreign policy issues. A former senior U.S. diplomat, he is also Senior Fellow at the Foreign Policy Institute of Johns Hopkins SAIS.
Read More
---
Global Europe Program
The Global Europe Program addresses vital issues affecting the European continent, US-European relations, and Europe's ties with the rest of the world. We investigate European approaches to critical global issues: digital transformation, climate, migration, global governance. We also examine Europe's relations with Russia and Eurasia, China and the Indo-Pacific, the Middle East and Africa. Our program activities cover a wide range of topics, from the role of NATO, the European Union and the OSCE to European energy security, trade disputes, challenges to democracy, and counter-terrorism. The Global Europe Program's staff, scholars-in-residence, and Global Fellows participate in seminars, policy study groups, and international conferences to provide analytical recommendations to policy makers and the media. Read more