Arizona Needs to Pay Close Attention to NAFTA Negotiations
Trade negotiators from Mexico, Canada and the United States are in overdrive trying to forge an agreement on an updated NAFTA treaty by mid-May. Trade ministers from the three counties began their latest round of meetings on Monday, to bridge gaps on key issues.
Arizona has an enormous amount at stake: 47 percent of its exports go to Mexico and Canada.
That commerce supports 236,000 Arizona jobs and generates more than $10 billion in exports.
The Grand Canyon State will suffer if the negotiations stall or fail. It has much to gain from a modernized trade agreement with America's two largest export markets, which is why Gov. Doug Ducey, other officials and the state's businesses are strong supporters.
About the Author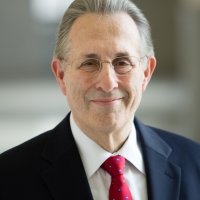 Earl Anthony Wayne
Public Policy Fellow,
former Career Ambassador to Afghanistan, Argentina, and Mexico
Read More
---
Mexico Institute
The Mexico Institute seeks to improve understanding, communication, and cooperation between Mexico and the United States by promoting original research, encouraging public discussion, and proposing policy options for enhancing the bilateral relationship. A binational Advisory Board, chaired by Luis Téllez and Earl Anthony Wayne, oversees the work of the Mexico Institute.  Read more