Bound to Lead: Transatlantic Resilience and Critical Societal Functions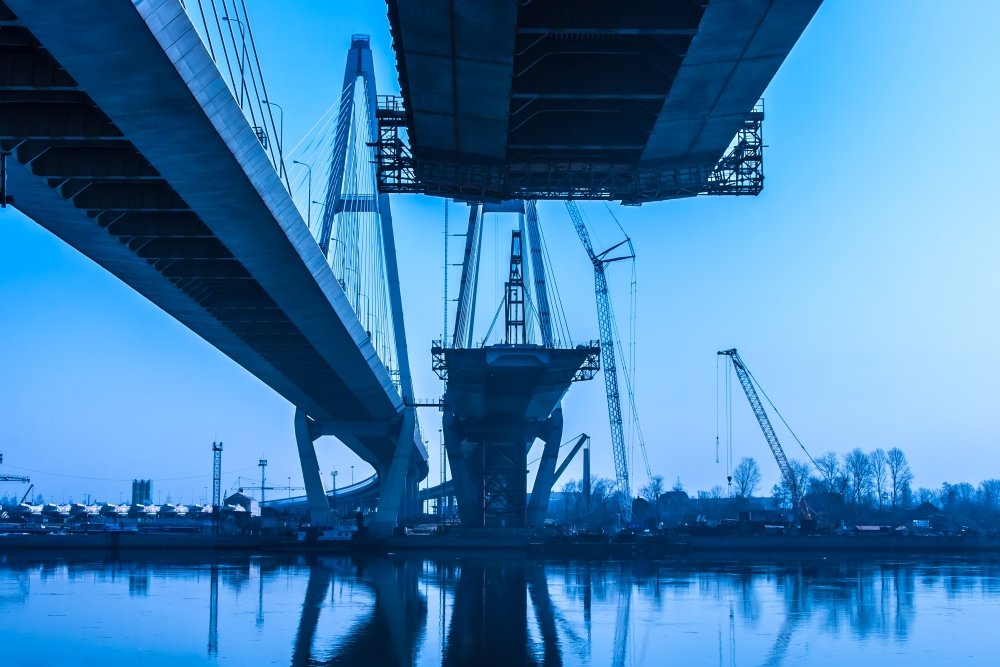 This article is part of a series of papers that resulted in the new report: 
First Resort: An Agenda for the United States and the European Union
---
The early 2000s brought a note of optimism in the drive for transatlantic leadership on global critical infrastructure protection. Leaders were encouraged to shift mindsets away from territorial threats towards security of 'critical transnational flows', as prominent American and European thought leaders later wrote in a number of key publications (Shoulder to Shoulder; Global Flow Security). The transatlantic relationship looked bound for a future of cooperation and common purpose.
Two decades later, optimism is harder to find.  Geo-economic and geo-political rivalries have made critical infrastructures a battleground for strategic interests. Successive US presidencies have turned away from Europe, while Europe itself struggles with the implications of Brexit. Both sides of the Atlantic struggle to contain a persistent pandemic, which itself revealed the brittleness of global supply chains. The rise of China and a recidivist Russia have led countries to jealously guard infrastructures, build parallel information technology systems, and weaponize industrial assets. A new and more sinister 'security-industry' complex has emerged in many countries.
It is now an imperative rather than a luxury for the US and Europe to join forces to protect commonly held, as well as global, critical infrastructures. These infrastructures—or critical societal functions— are the life-sustaining arteries that enable our current and future way of living, from information flows to energy grids. Such arteries continue to operate across borders, even as parochial security concerns entrench territorial thinking. Before permanent rifts emerge, the transatlantic relationship must be both redefined and refocused. Redefined means drawing in the UK and other actors like NATO and the OECD to build a security community based on common values. Refocused means directing pragmatic attention to specific, critical societal functions.
To help get us towards a transatlantic relationship built on 'strategic resilience', this short paper first focuses on some key shared infrastructures before offering ideas for both strategic and concrete steps forwards.
---
Transatlantic cooperation must focus on key infrastructures and their vulnerabilities to achieve strategic resilience. Below we revisit some of the 'flows' listed in the Global Flow Security report by Brattberg and Hamilton in 2014 to assess current vulnerabilities and add some new ones [Since energy infrastructures are covered elsewhere in the current project, we omit that category here].
Industrial supply chains. The Covid-19 pandemic cast into sharp relief the weakness of global supply chains. "Crashes" in industrial activity, when a local breakdown in the flow of physical goods or finance triggers a shutdown of systems across the world, are becoming more common. Global industrial integration and the rise of lean-production chains have advantages in terms of cost savings and consumer choice. But the result is severe vulnerability for the US and Europe. Many industrial production activities that a few years ago were spread around the world are increasingly concentrated in a few "hub" factories, some in geopolitically unstable countries. We have never seen such high degrees of concentration of vital capacity. A change of supply logic is called for, from just-in-time to just-in-case.
Technology flows. As the Huawei controversy over 5G in Europe confirms, the pace and application of technological innovation is now a central geopolitical concern.  Having forged a hyperconnected world, the US and EU must now compete with emerging economies. In some cases, they are losing the fight. Knowledge and intellectual property is increasingly dispersed, and the US and EU cannot control either the speed at which it develops or how it is applied. China's move into Europe, its technology support for Africa, and the closing of its internet bodes poorly for the future. Automation and Artificial Intelligence, stimulated by hitherto unimaginable volumes of data, are more examples where EU and US dominance has long since been disrupted.
Financial streams. Current trends are forging a multi-polar financial world by 2030, with the United States and the US dollar likely to remain first among equals. The international role of both the euro and the Chinese renminbi will expand, but the process will be gradual and deliberate. To what extent the euro emerges as a world reserve currency will be determined by Europe's attempts to preserve a banking union and create pan-European capital markets that would pool and allocate capital more efficiently and effectively.  China's renminbi is growing in importance, having replaced the euro as the second most heavily used currency in international trade finance. The US and EU must act together to preserve the financial infrastructure that not only powers the economy but also supports geopolitical strength.
Knowledge flows. The past decades have witnessed a steady decline in the power of Europe and the US to control not just information but also knowledge production. A global marketplace of ideas is emerging, driven by other powerful actors, marked by three traits outlined by Brattberg and Hamilton: (1) growing doubts about Western models of governance, stoked by disinformation; (2) increasing affirmation across the non-Western world for ideas rooted in one's own history, culture and identity; and, (3) technology as a driver of a multiplying and competitive discourses about the world. Competition is rife for the appropriate norms to guide the international system, and for what constitutes a capable state.
Health care capacity. The current Covid-19 pandemic revealed another globally interconnected infrastructure not previously considered in our analysis (despite the earlier SARS epidemic): critical health infrastructures. Hospitals and their interoperability are key assets in a pandemic, as are the development chains of medicines and the supply chains of personal protective equipment. Many of these infrastructures broke down in the pandemic, having been poorly attended to during non-crisis times. These infrastructures intersect with knowledge flows, in that research and development processes can become territorialized in periods of tension.
---
The transatlantic partners are bound to lead the effort to protect not only their own critical infrastructures but also to enhance global system resilience. After all, it is in their own interests to capacity build in their "near abroads". In a highly interconnected world one nation's readiness may mean little if neighboring nations suffer from vulnerabilities that go unattended. The Ebola outbreak in West Africa was an earlier reminder of this recognition. The present Covid-19 pandemic has underscored this point of the dramatic and lengthy effects of interconnectivity in critical functions of society.
To move towards improved cooperation on infrastructure protection and flow security, several steps are required. We outline those steps – first strategic, then pragmatic – with a reminder that the roller-coaster of transatlantic relations belies the fact that a relationship based on shared values and common interest still exists.
Strategic initiatives
'Strategic resilience' is the goal of improved transatlantic cooperation, and not surprisingly, we must start with some strategic thinking. Reflection must come from within the EU, from within the US, from within NATO (especially related to NATO's resilience goals in Article 3), and in the form of bilateral and multilateral working processes.
First, at the level of conceptual developments, one should build evidence based consensual knowledge on all facets of resilience, including prevent, prepare for, respond to, recover from and move forward beyond interruptions of, and disturbances to, critical functions of society. There is not yet an established strategic culture underpinning deliberations and actions among national resilience professionals in the transatlantic community. Not only do divisions exist across the Atlantic, perhaps more importantly they exist among European allies and partners. Moreover, within these nations considerable differences in strategic outlooks and even value preferences have been documented during recent years. Multiple-level dynamics are operating in the resilience working sphere that often overtake traditional single-level and inter-governmental deliberations.
Second, and specifically on the US-EU relationship, a Transatlantic Solidarity Pledge, as proposed by Hamilton and Rhinard, would give a political frame for expert level collaborations across the wide area of concern for resilience enhancing activities. A joint political declaration would commit each partner to act in a spirit of solidarity – in fact, refusing to remain passive – if either party is the object of a terrorist attack or the victim of a natural or man-made disaster. The partners should also pledge to help prevent attacks to either partner, to protect democratic institutions and populations, and to assist one other in its territory at the request of its political authorities. The EU already has a 'Solidarity Clause' amongst its members, and this could be extended across the English Channel and the Atlantic Ocean. A political pledge would create key preconditions for advancing overall resilience, give political impetus, bureaucratic guidance and operational mechanisms toward that shared objective.
Third, a three-party transatlantic pledge should be followed by a Critical Infrastructure Security Action Plan to serve as a roadmap towards implementation. Included in this roadmap would be a common threat assessment to guide action and a prioritization of key vulnerabilities. Another would be advanced planning and prevention in line with a resilience approach. All of this would be done through a procedural strategy: building capacity through shared knowledge building and consensus building. Linkages could be built to NATO's seven baseline requirements for improved resilience, most recently tested in the Defender-Europe 20 exercise. Those requirements include information, energy and food supply lines, which have already been politically approved via NATO, but could be expanded with EU involvement. That would include more civilian and hybrid threat capacity and instill a broader purpose.
Operational Initiatives
Strategy without action is just words. A number of concrete steps must be taken to improve critical infrastructure resilience across the Atlantic.
One direct step is to task the implementation of strategy in a numerous array of expert level transatlantic working groups on a range of issues. Some of these networks already exist, but their work would gain momentum toward resolving outstanding issues with a Solidarity Pledge to underscore their importance and breakout of a stupor. Focus should be on the ways these arteries can be made not just more robust (in a static sense) but also more resilient (in a dynamic sense) in the face of different types of disruptions and with complicating cross-over consequences affecting many societal areas.
For these groups, preparation and prevention tasks are key. Concrete steps shall be taken to put in place well ahead of forthcoming emergencies agreed upon standards, protocols, interoperable technology, stress tested organizations and shared working processes. What has been established over time in each nation needs to be redesigned for meeting the new interconnectivity. Operational response requirements could be agreed in the event of a major transatlantic breakdown. Toward that end a renewed focus on coordination could be placed on relations between EU and US operations centers with tasks for common early warning, situational awareness and crisis coordination support. Such objectives would require regular exercises between US and EU officials to become familiar with procedures and protocols for working together, and to standardize technology. The operational centers and their staffs need to be stress tested together at regular intervals.
FEMA and the EU Commission have already good working relations, but more could be done to make this expert level relationship less dependent on key individuals and more institutionally embedded on both sides. Drawing in UK authorities, this relationship should develop a coordinated approach to potential breakdowns, in three ways. First, by jointly coordinating the management of industrial flows. This is most feasible in the area of the flow of food, water and energy resources. Second, mutual recognition of supply chain security standards will increase efficiency and safety. Third, when breakdowns emerge, emergency response systems that cross the Atlantic will help save lives – and contribute to resilience.
Another concrete step is to create a EU-US Transatlantic Resilience Council, as already suggested by Hamilton. This high-level group would provide continuity and structural oversight to the sector focused expert level working groups mentioned above. Such a council should be introduced at the next US-EU summit, which must be reinvigorated and institutionalized.  These rather ad hoc and cumbersome affairs contrast poorly with fairly smooth NATO summit level interaction. More preparatory machinery is required, where committee work and policy recommendation are then elevated to the political level as a matter of routine. Merging NATO and US-EU summits into linked events, as was done in 2016, on a regular basis would be a step forward.
A third operational step is to use the OECD High Level Risk Forum to bolster long-term knowledge-building and standards-setting efforts. In addition to an annual plenary, several policy forming working groups are active on topics of high relevance to strengthening trans-boundary resilience. Delegates from the US, the EU and the UK could in these more informal settings find consensus around key concepts and main directions for this primarily, but not exclusively transatlantic work. The OECD has a proven track record in such consensus-based policy forming processes in several other policy areas, such as in financial matters and in public education.
---
Governments have always sought to protect their territory and promote their interests. Today's adversarial geopolitical and geo-economic realities cast that fact into sharp relief. Even democratic resilience needs to be safeguarded from the darker aspects of the largely positive interdependencies across nations. Information flows power competition over ideas and invite attempts to undermine established democracies. The power of ideas is alive, and the content and origins of these ideas should be scrutinized. Western norms and the rule of law remain relevant, and are worth protecting with greater cooperation on critical infrastructures. The US and the EU are bound to lead "shoulder to shoulder" in this forward reaching resilience building task with global implications.
---
Global Europe Program
The Global Europe Program addresses vital issues affecting the European continent, U.S.-European relations, and Europe's ties with the rest of the world. We investigate European approaches to critical global issues: digital transformation, climate, migration, global governance. We also examine Europe's relations with Russia and Eurasia, China and the Indo-Pacific, the Middle East and Africa. Our program activities cover a wide range of topics, from the role of NATO, the European Union and the OSCE to European energy security, trade disputes, challenges to democracy, and counter-terrorism. The Global Europe Program's staff, scholars-in-residence, and Global Fellows participate in seminars, policy study groups, and international conferences to provide analytical recommendations to policy makers and the media. Read more