Frente de Cambio
Last Sunday, Argentina's peaceful election occurred during one of the most tumultuous periods in modern Latin American history. Argentina's normally quiet Andean neighbors, Chile and Bolivia, were racked by violent street protests. Meanwhile, Argentines, suffering their most severe economic crisis in decades, participated in peaceful campaign rallies and then 26.6 million Argentines – more than 80 percent of the electorate – voted without incident.
President Mauricio Macri's close second-place finish means that, for the first time since 1928, a non-Peronist president will finish his term and peacefully hand over power to a Peronist successor, in this case, Alberto Fernández. That is no small feat for a country famous for economic and political instability.
But amid the justifiable enthusiasm over Argentina's maturing democracy, the country's near-term future is worrisome.
Mr. Fernández's performance in the election fell short of expectations, and raised questions about the capacity of his government to navigate one of the worst economic calamities to hit Argentina since 2001. There are also concerns about Argentina's future foreign policy. Mr. Fernández wore his foreign policy on his sleeve on election night, praising Lula and Evo Morales, and raising fears of a major regional realignment that would isolate Argentina from its neighbors, the United States and Europe at a time when it is deeply dependent on international goodwill.
The Results
Mr. Macri lost his reelection bid, capturing 40 percent of the vote – only the third incumbent in Latin America to be voted out of office since the 1980s. Mr. Fernández won the presidency with 48 percent of the vote, above the 45 percent threshold required for a first-round victory.
Although Mr. Macri lost the election, as expected, most observers were surprised by how well he performed, given economic conditions.
Background
Argentina's electoral calendar includes an open, obligatory and simultaneous primary (PASO) that in theory gives voters an opportunity to choose candidates for the general election. But since all parties choose their candidates through backroom deals, the August PASO instead served as a poll measuring the electoral strength of the parties prior to the election two months later.
In the primary, Mr. Macri suffered an unexpectedly dramatic loss. Polls suggested a close contest between him and Mr. Fernández. But Mr. Fernández ended up ahead by a 16 percentage point margin. This was nothing short of a black swan event, blindsiding markets and provoking the greatest single day selloff of a stock market anywhere in the world since 1989. The peso devalued by almost 40 percent the following day, and Argentina's country risk ballooned, from 860 basis points to 1,460. The results kneecapped a tepid economic recovery, erased gains in the fight against inflation and undermined Mr. Macri's hopes for a second term.
Yes, We Can!
In the immediate aftermath, Mr. Macri angrily chastised voters, then ended up apologizing and announcing a series of emergency economic measures reminiscent of the policies his populist predecessor had favored to address inflation and economic malaise. The policy reversal muddied Mr. Macri's political brand, while failing to recover momentum.
Marcos Peña, Mr. Macri's chief strategist, is the architect of Mr. Macri's long string of successful political campaigns. Following the PASO, Mr. Peña, beset by criticism from inside and outside Cambiemos, reoriented the campaign strategy. In the lead-up to the PASO, he said, "we lacked a ground game," and he promised to get "back to the basics." He appealed to the president's demoralized base, with allies knocking on doors and calling on supporters to show up at rallies. In late September, Mr. Macri announced a nationwide tour of 30 cities in 30 days, spreading the word on social media with a strikingly upbeat hashtag, #SíSePuede. His message was simple: the election results were not set in stone, and Mr. Macri could prevail in a second round, if only he could force a run-off.
The strategy was met with skepticism as polls, albeit of questionable reliability, suggested Mr. Fernández would prevail in the first round with more than 50 percent of the vote. But as Mr. Macri's rallies gathered steam, even jaundiced observers of Argentine politics acknowledged something was afoot. As La Nación columnist Carlos Pagni observed, "What we see is a curious and difficult to interpret phenomenon: the lower middle and middle classes have shown their support for the ruling party."
The high point of the #SíSePuede campaign was the March of a Million, on the iconic 9 de Julio avenue in the center of Buenos Aires. Attracting hundreds of thousands of supporters, the rally flooded the world's widest street. In Argentina, rallies of this scale are normally associated with the opposition Peronists, who have developed strong organizational linkages with governors, unions and social movements. In this year's presidential campaign, for the first time since Radical President Raúl Alfonsín in the early 1980s, a non-Peronist demonstrated the capacity for a mass mobilization of supporters.
Mr. Macri's newfound momentum persisted through the election, when he surprised observers, and pollsters, with a significant recovery compared to the primaries. In all, Mr. Macri gained over 2.3 million votes, while Mr. Fernández only increased his support by 270,000 votes. The gap between Mr. Macri and Mr. Fernández was halved, from 16 percentage points to eight percentage points. As a result, Mr. Macri's party performed well in the legislative elections, gaining nine seats in the lower house, where its bloc will have more seats than Mr. Fernández's coalition. In the senate, the Peronists will have a majority, but a slim one.
A Mixed Bag
Although Mr. Macri lost the election, he may have saved his political career. Many analysts had warned that Mr. Macri's poor performance during the PASO meant his days as opposition leader were numbered. Instead, his resurgence breathed new life into his political career, solidified his coalition as Argentina's primary opposition movement, and may have saved his legacy.
The same cannot be said for the biggest loser of the night, the governor of Buenos Aires province, María Eugenia Vidal.
Ms. Vidal was one of Argentina's most popular politicians, prompting months of rumors of a "Plan V" – which would have seen Mr. Macri step down as the Cambiemos candidate, and Ms. Vidal lead the ticket. When that did not materialize, supporters of the governor floated another idea, to decouple the provincial and national elections to let Ms. Vidal capitalize on her popularity and avoid an association with an unpopular president. But that would have deprived Mr. Macri of Ms. Vidal's coattails in a brutal electoral battleground, and so Ms. Vidal agreed to run for reelection on the same day as Mr. Macri. That decision might have cost her the election.
In polls leading up to the PASO, Ms. Vidal was expected to lose to her Peronist opponent, ultra-kirchnerista Axel Kicillof, but she was at least expected to outperform Mr. Macri, due to ballot splitting. As it turned out, Ms. Vidal seriously underperformed in August, attracting only 34 percent of the vote compared to Mr. Kicillof's 53 percent, a 19 percent margin. In the general election, Ms. Vidal improved her performance, but only by four percentage points, losing to Mr. Kicillof by a wide margin. For now, it appears her failure to replicate Mr. Macri's comeback has weakened her image as the future leader of her coalition.
On the other hand, the biggest victor of the night for the governing coalition was Buenos Aires Mayor Horacio Rodríguez Larreta.
Mr. Larreta succeeded Mr. Macri as mayor in 2015, and has presided over important achievements, including improving city infrastructure and expanding the government's presence in Villa 31, one of Argentina's largest slums. He also had the advantage of running in the capital city, a stronghold for Mr. Macri's party, the Republican Proposal (PRO), which benefitted over the last four years from Mr. Macri's support and the national government's resources.
In any context, defeating Mr. Larreta would have been tough for the Peronists. In this case, the opposition gambled on an outsider, Matías Lammens, as its candidate. Mr. Lammens is president of one of Argentina's most important soccer clubs, San Lorenzo, and is young and charismatic. But in the PASO, Mr. Larreta performed well, capturing 50 percent of the vote, compared to Mr. Lammens's 35 percent. In the election on Sunday, Mr. Larreta crushed his opponent, winning by 21 percentage points. Though he failed to make inroads in Villa 31 – where voters supported the Peronists by a margin of more than 30 percent – it was the first time since the PRO gained power in Buenos Aires in 2007 that the party avoided a run-off election. Undoubtedly, this strengthened Mr. Larreta's claim as the natural heir to Mr. Macri, another former Buenos Aires mayor, who is also known more for his administrative know-how than his charisma.
United We Stand, Divided We Fall
Notwithstanding Mr. Macri's resurgence, the big winner of the night was, of course, Mr. Fernández, who catapulted from relative obscurity to become president-elect in a mere six months. Former President Cristina Fernández de Kirchner had been widely expected to be the candidate for the Peronist opposition. However, despite her standing as the opposition's most formidable politician, she remained one of the most polarizing figures in recent Argentine history, and her years out of office had not erased memories of her divisive rule. That left the Peronists in a bind; after all, for all her weaknesses, Ms. Fernández de Kirchner held the keys to the Casa Rosada, with a deeply loyal base that any opposition candidate would need to defeat Mr. Macri. In May, Ms. Fernández de Kirchner, aware of those strengths and weakness,  shocked the country by declaring herself a vice presidential candidate, and appointing Mr. Fernández, a former chief of staff to her and her husband and predecessor, Néstor Kirchner, as the Peronist presidential candidate.
Though little known, Mr. Fernández had been one of the central figures of the Kirchner era. After a successful four years under Néstor Kirchner, he resigned only a year into the Fernández de Kirchner administration, after a falling out over her approach to the farm sector in 2008. For a decade, the two had a tense relationship; Mr. Fernández emerged as one of Ms. Fernández de Kirchner's loudest critics in Peronist circles. Despite their falling out and long estrangement, Ms. Fernández de Kirchner recognized the value of resurrecting her husband's brand, and saw Mr. Fernández's candidacy as the quickest way to "Néstorize" kirchnerismo.
By taking a back seat, Ms. Fernández de Kirchner also calmed fears of a return to populism, and opened the door to a unification of Peronism, which had fractured during her presidency. Almost immediately following her announcement, traditional Peronist governors and other key players in Peronism's anti-Cristina factions rushed to join the new Frente de Todos coalition, including the most influential dissident, Sergio Massa.
Mr. Massa had replaced Mr. Fernández as Ms. Fernández de Kirchner's chief of staff, but he too eventually clashed with her. In the 2013 midterms, Mr. Massa played spoiler, dashing Ms. Fernández de Kirchner's plans to seek indefinite reelection by winning enough congressional seats to thwart any constitutional reform. In 2015, Mr. Massa ran a competitive campaign for the presidency that siphoned votes from Ms. Fernández de Kirchner's preferred successor, Daniel Scioli, and opened the door for Mr. Macri's unexpected victory. Mr. Massa and Ms. Fernández de Kirchner never reconciled, but Mr. Fernández, Mr. Massa's former campaign adviser, recruited Mr. Massa to the Frente de Todos.
We're Back
The economic crisis battered Mr. Macri's popularity, but the unification of Peronism was the most important factor in the election. After all, the divisions in Peronism in 2015 had enabled Mr. Macri's election. This time around, Mr. Massa's decision to support Mr. Fernández – after months of speculation about a second Massa presidential candidacy – ended any serious attempt to build a coalition of dissident Peronists. In addition to Mr. Massa, those conversations had involved heavyweights such as Senator Miguel Pichetto and the governors of Córdoba and Salta. (Another dissident Peronist, the respected economist Roberto Lavagna, who served as Néstor Kirchner's finance minister, still opted to mount a long-shot presidential bid, alongside the Salta governor. Mr. Pichetto joined Mr. Macri's ticket.)
Winning is the Easy Part
Mr. Fernández's victory was expected. But governing will not be as easy. Indeed, Mr. Fernández might be a weaker president than his easy election suggests.
First, he actually lost support between the PASO and the general election, contrary to expectations. That might weaken his standing within his diverse coalition, as it adds to the perception that he is president thanks to Cristina's votos prestados.
Moreover, Mr. Fernández failed to make inroads in the interior of the country, even though he campaigned as a "federalist" who pledged not to centralize power in the manner of Ms. Fernández de Kirchner. Instead, Mr. Macri retained Córdoba and the City of Buenos Aires, and won Santa Fe, Entre Ríos, Mendoza and San Luis. He also won the interior of Buenos Aires province. Taken together, these provinces represent Argentina's export-oriented economy, and Mr. Fernández's losses suggest fears a Peronist government would favor industrial interests at the expense of the large agricultural firms that generate the lion's share of Argentina's dollar earnings.
Where Mr. Fernández dominated, in the Conurbano, his support largely reflected devotion to Ms. Fernández de Kirchner. The kirchnerista governor-elect of Buenos Aires, Mr. Kicillof, spoke at length on the election night stage, prior to Mr. Fernández's remarks.
It remains an open question how Mr. Fernández manages his relationship with Mr. Kicillof and Ms. Fernández de Kirchner, who is demanding the "democratization of the economy" following a period of pro-market reforms. Mr. Fernández will depend on traditional Peronist powerbrokers, including governors and union bosses, to support him in congress and on the streets. Following his election, he traveled to Tucumán to attend the swearing-in of Governor Juan Manzur. He is surely aware of Argentina's history of power struggles between presidents and vice presidents, which have weakened numerous governments, including Ms. Fernández de Kirchner's first administration.
Back to the Future
One thing is clear following Sunday's vote: Argentina has re-established a two-party system, for the first time since the 2001 crisis.
Mr. Macri's creation of Cambiemos in 2015 was a watershed moment, as the partnership between the PRO and the Radical Party promised to offer a viable electoral vehicle to absorb all of Argentina's anti-populist forces in a single coalition. But Argentina had seen other attempts at anti-Peronist coalitions, including the Alianza, which was quickly beset by internal disagreements, and ultimately destroyed by President Fernando de la Rúa's failed presidency and resignation in December 2001.
However, Cambiemos, now known as Juntos por el Cambio, has passed the most important test: finishing a term in office. That milestone, its strong performance in legislative elections, and its hold on the City of Buenos Aires, has left little doubt that the coalition will endure, though maintaining unity will not be frictionless, especially if Mr. Fernández attempts outreach across the aisle.
Meanwhile, the reunification of Peronism is no less significant. In that case, however, the centripetal forces are even stronger, given the ideological cleavages, factionalism, strong personalities and stresses of governing, especially during a crisis.
Either way, though Argentina's economy is facing its worst crisis in decades, its democracy at last seems to have found a stable footing.
About the Author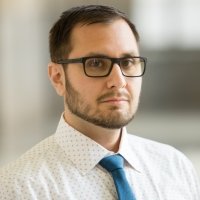 Aníbal Nicolás Saldías
Analyst, Latin America and the Caribbean, The Economist Intelligence Unit; former Senior Researcher, Argentina Project
Read More
---
Argentina Project
The Argentina Project is the premier institution for policy-relevant research on politics and economics in Argentina.  Read more
Latin American Program
The Wilson Center's prestigious Latin American Program provides non-partisan expertise to a broad community of decision makers in the United States and Latin America on critical policy issues facing the Hemisphere. The Program provides insightful and actionable research for policymakers, private sector leaders, journalists, and public intellectuals in the United States and Latin America. To bridge the gap between scholarship and policy action, it fosters new inquiry, sponsors high-level public and private meetings among multiple stakeholders, and explores policy options to improve outcomes for citizens throughout the Americas. Drawing on the Wilson Center's strength as the nation's key non-partisan policy forum, the Program serves as a trusted source of analysis and a vital point of contact between the worlds of scholarship and action. Read more