Getting North America Right
Ambassador Earl Anthony Wayne discusses important agenda items for the North American Leaders Summit in June and the future of North America.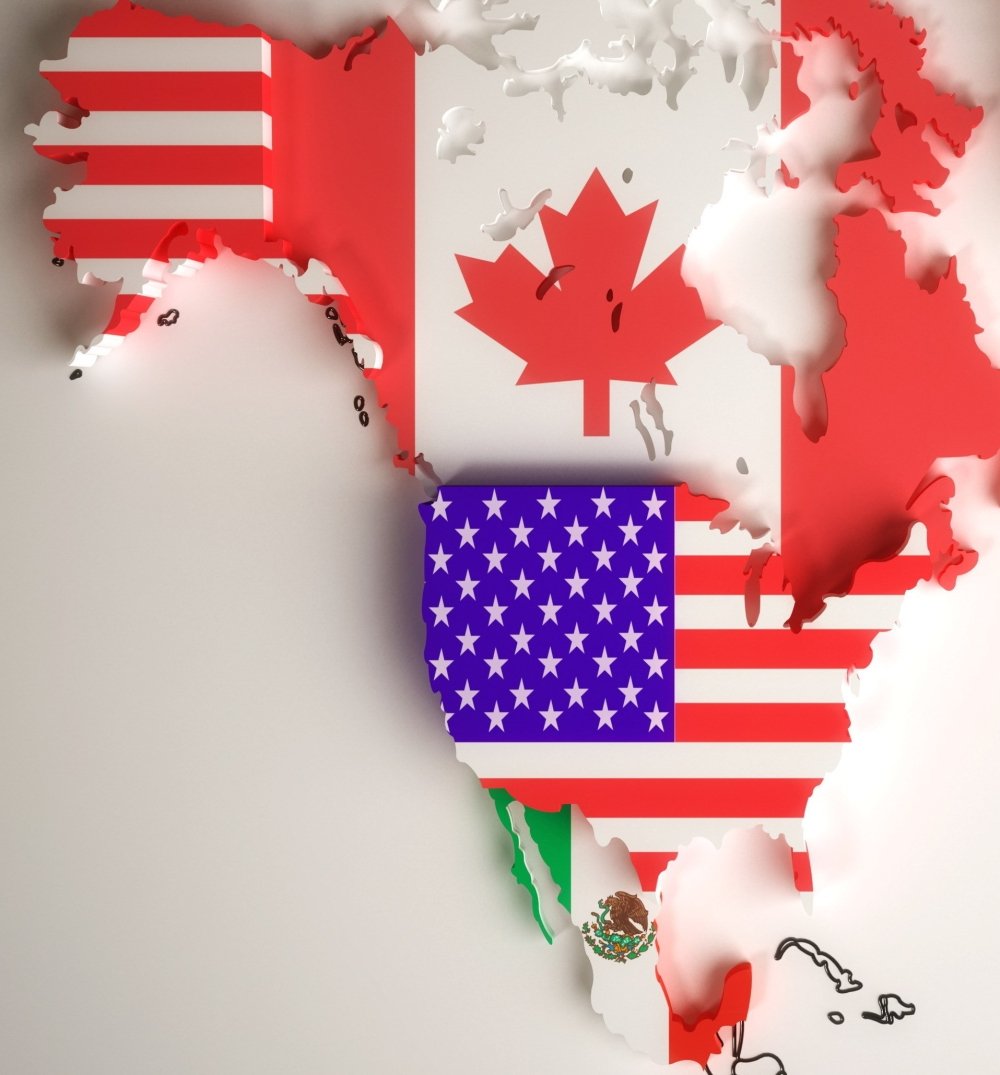 When the leaders of Canada, Mexico and the United States meet on June 29 for a North American Leaders Summit (NALS), they will have two big tasks: 1) to explain clearly why cooperation between the three countries is of great value; and 2) to give clear directions to their officials to do the hard technical work so that cooperation produces solid results for economic growth and competitiveness, for mutual security, for the shared continental environment, and for international cooperation where we can do more together than individually.
Since Mexico hosted the last so-called "Three Amigos" Summit in 2014, the tone in the U.S. domestic political debate has turned very critical of cooperation across the continent, whereas the actual collaboration and mutual understanding between the governments has improved.  The potential to help make all three countries more competitive in the world and to become a model for regional cooperation has increased, even as the electoral campaign attacks on the relationship with the United States' two top export markets sharpened starkly.
Canada is America's largest export market, and Mexico is number two: our neighbors bought over $600 billion in U.S. exports in 2015.  Millions of U.S. jobs depend on sales to both countries.  The integrated production chains that exist across North America mean, for example, that a finished manufactured product coming back from Mexico into the United States has up to 40% of its value in U.S. inputs.  That total is far more U.S. content than in imports from any other country in the world.  A recent news article pointed out that a Honda CRV produced in Jalisco, Mexico has a U.S.-made motor and transmission and 70% of its value originating in the United States and Canada.  In addition to these inputs are all of the finished manufactured goods and services that the United States sells to Mexico and Canada. Canada is the largest export market for 35 U.S. states, and Mexico is the largest or second-largest export destination for 29 U.S. states.
There are many U.S. workers who have seen good jobs disappear, but the causes are much more complex than trade with our neighbors — competition with Asia (especially China), new automated manufacturing technology, digital global production, poor trade adjustment and re-training programs.  In fact, being able to diversify production chains in North America has likely saved U.S. jobs that might otherwise have been lost to Asia, while the growth of trade within North America has created new U.S. jobs.  Trade with Mexico, for example, grew over 35% since 2010 and the U.S. "deficit" was cut in half.  Plus, there are steps that we can take at our borders with new technology and in closer cooperation on regulations, processes and infrastructure planning that can save billions of dollars across North America, paving the way for lower costs for consumers and better results vis-a-vis other producers in the world.
This is why the leaders should use their June meeting in Canada to give a compelling vision as to how economic cooperation across North America helps all three countries, even as they give their teams a vigorous work agenda to produce more and better results for our economies.  Beyond trade and investment, however, the three leaders have the opportunity to extend security at and beyond our physical borders through deeper law enforcement and intelligence cooperation, building on the progress in recent years. On the border with Mexico, for example, we have seen two important trends — better Mexican official cooperation against crime, violence and illegal immigration, and a sharp turn in the immigration flows with more Mexican migrants returning to Mexico than coming to the United States.  And, Mexican officials are working cooperatively on the flows of Central American immigrants heading north.  Both Canada and Mexico have made clear their desire to reinforce collaboration against potential terrorist attacks, and all three countries can reinforce work to counter international criminal networks and cyber-attacks against our shared infrastructure.  We have the evident prospect of building a serious continental "defense in depth" to the benefit of all three countries.  Thus, the three leaders can send a strong message with concrete actions aimed at enhancing the continent's security.
On energy and the environment, North America has an unprecedented opportunity to forge a new approach on energy security, from both conventional sources and green energy.  Major energy sector reforms in Mexico, new non-conventional gas and oil technology developed in the United States, and the commitment to the environment by the new government in Canada open the door to previously unthinkable policy coordination.  The prospects of much better coordinated steps toward the long-term development of North America's abundant energy sources and to preserving our shared environment mean that North America's consumers and industries could have more secure energy supplies, while the continent becomes a model for regional cooperation and a reliable source of energy supply for friends and allies.  Again, the June NALS can share this vision and a work plan to achieve it.
This is a lot to tackle in one Summit, but it underscores the complex, interconnected and vital relationship that the United States has with its two neighbors.  We have the opportunity to build a model that maintains and respects the sovereignty of all three countries and that creates the space and institutions for North America to prosper and strengthen security in a world with much competition and multiple threats.  More immediately, the Summit can help set the record straight on North America's real value for the United States and counter some of the negative campaign rhetoric.
This article was originally published on the Mexico Institute's blog on Forbes.com
About the Author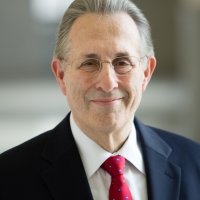 Earl Anthony Wayne
Public Policy Fellow;
former Career Ambassador to Afghanistan, Argentina, and Mexico
Read More
---
Mexico Institute
The Mexico Institute seeks to improve understanding, communication, and cooperation between Mexico and the United States by promoting original research, encouraging public discussion, and proposing policy options for enhancing the bilateral relationship. A binational Advisory Board, chaired by Luis Téllez and Earl Anthony Wayne, oversees the work of the Mexico Institute.  Read more