Hardball Trade Tactics Will Leave U.S. Workers Battered and Bruised
A long-time U.S. trade guru joked last week that as a rule of thumb, he favors trying to manage only one trade war at a time, not multiple trade conflicts at once as the U.S. is attempting.
As the danger of costly missteps and negative consequences with international partners becomes more evident, the United States needs a serious debate over the current approach and making course adjustments. The alternative could leave the U.S. trying to recoup after paying the price at home and abroad.
The U.S. has imposed new tariffs on steel and aluminum targeting nations that are long-time allies and friends in Europe and North America for "national security" reasons, rather than focusing on rival and trade bad-boy China, sparking alarms from pundits and experts from across the political spectrum.
The U.S. tariffs have engendered billions of dollars in promised retaliatory tariffs from Canada, Mexico and the European Union, which argue that U.S. tariffs violate trade rules and are unjustified and counterproductive.
About the Author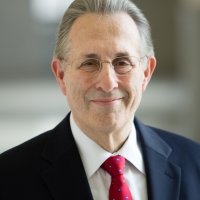 Earl Anthony Wayne
Public Policy Fellow,
former Career Ambassador to Afghanistan, Argentina, and Mexico
Read More
---
Mexico Institute
The Mexico Institute seeks to improve understanding, communication, and cooperation between Mexico and the United States by promoting original research, encouraging public discussion, and proposing policy options for enhancing the bilateral relationship. A binational Advisory Board, chaired by Luis Téllez and Earl Anthony Wayne, oversees the work of the Mexico Institute.  Read more