Harvesting Ill Will: Can the U.S. and China Turn a Budding Cold War into a Clean Energy Space Race?

It is no great insight to suggest that the differences between China and the United States are approaching irreconcilable. In July, Beijing slammed Washington's "gangster logic" after President Trump ordered the end of Hong Kong's special economic status with the U.S.—itself a retaliation for the mainland's new national security law. One month prior, China's foreign ministry warned of "consequences" over a new American law to punish Chinese officials over the mass detention of minority Muslim Uighurs in western China. On social media, Chinese citizens have mocked Trump as a "joker" for proclaiming victory against COVID-19. There's anger that the United States is taxing imports from the mainland, denying visas to Chinese researchers, and pursuing criminal prosecution against the vice president of tech titan Huawei, whose smartphone sales last year leapfrogged those of the iPhone. The perceived slights have turbocharged Chinese nationalism. "If you look carefully at the Huawei logo," a cabbie in Shenzhen told me last summer, grinning from his rearview mirror, "it looks like a sliced-up apple."
In the United States, meantime, as I write this there's talk of an entry ban on every single member of the Chinese Communist Party, down to the apolitical, twentysomething opportunists who joined the organization purely for the networking. The president has tweeted of "a complete decoupling" from China, given its alleged theft of U.S. business secrets and market rules nudging aside foreign competition. A newly aggressive Beijing, as the bipartisan narrative goes, is bullying neighbors in the South China Sea, booting out American reporters, and spreading misinformation in the States. The United States, in an unusual and risky move, has sent three aircraft carriers to patrol the waters in the South China Sea, prompting threats of "countermeasures." It is hard to keep up.
Antagonism is rising in tandem with the two superpowers' carbon emissions. As the Earth warms, the two largest greenhouse gas emitters are navigating toward a Cold War rather than toward a carbon-free 2050. As the Trump administration prepares to exit the Paris Agreement, U.S. climate collaboration with China at a federal level—diplomatic meetings, ministerial level communications—has largely shut down. Cooperation seems implausible. "What we've seen is a decoupling not just in business and trade but across the board," Orville Schell, director of the Center on U.S.-China Relations at the Asia Society, told me. "Under Nixon and Kissinger, when they went in 1972 of course the common danger was the Soviet Union. Now the common danger is climate. Can we reorganize ourselves to confront that common enemy? I'm not so sure."
A Space Race in the Climate Space
The question is whether this doom and gloom presents an opportunity. Is there a way to harness this ill will to fuel great power competition? To stoke a "race to the top" in cleantech innovation, as a report from the Center for Security and International Studies (CSIS) think tank puts it? Already, U.S.-China relations are being framed as having entered a new era: of competition. "The era of engagement with China has come to an unceremonious close," Kurt Campbell, a top East Asia diplomat in the Obama administration, wrote last fall in an influential essay co-authored with Jake Sullivan in Foreign Affairs. "Coexistence means accepting competition as a condition to be managed rather than a problem to be solved."
A new mindset would cast climate friendly solutions less in terms of global benefit and future generations—always a policy challenge—and more in terms of national self-interest. "A space race in the climate space" is how Sarah Ladislaw, energy and environment scholar at CSIS, puts it. "Can China hawks [in Washington] have a climate strategy that's globally relevant?" Adds Kelly Sims Gallagher, energy and environment professor at Tufts: "There is plenty of room for healthy competition. I have wondered about the U.S. competitive spirit in the clean energy domain."
A jog back to the actual superpower Space Race of the 1950s and 60s suggests that yes, Cold War enmity did yield technology breakthroughs, not only Lasik eye surgery and the development of LED lighting and early solar cells. With the right policies and investments, the argument goes, Space Race 2.0 could accelerate the development of essential yet still immature green technologies. The International Energy Agency has declared that several such innovations are not yet on track to displace incumbent fossil solutions: energy from ocean waves, geothermal power, biofuels as alternatives to petroleum, and capturing carbon emissions from fossil fuel plants and sticking the pollution underground forever.
Rhetorically, the idea of country v. country competition syncs up with rising economic nationalism around the world. Tariffs have come back into fashion, including those on solar modules and steel for wind turbines. Economic drawbridges are going up in many corners of the world, blocking the flow of capital, business travelers, researchers, semiconductors, and journalists.
Still, in the decarbonization space, fruitful competition is not just about rivalry. It must also be about money. In the 1950s the Soviet launch of Sputnik 1 sent a shock wave through the American body politic and pushed Congress to open its wallet. It helped create NASA and funded what would become a $25 billion (that's $110 billion today) moon project. The federal government put nearly $1 billion into hard sciences. "First in space means first, period," President Lyndon Johnson declared. "Second in space is second in everything." Likewise in Moscow, Soviet Premier Nikita Khrushchev crowed after his country put the first man into space in 1961 that the feat was the "greatest triumph of the immortal Lenin's ideas."
By 1966 NASA's budget accounted for a whopping 4 percent of the federal budget. What would it cost today to green the entire U.S. electricity system? The consultancy Wood Mackenzie projects a price tag of $4.5 trillion, spread out over as long as two decades. On a per-year basis, the math over 20 years comes out to … 4 percent of the federal budget. Competition costs money.
To skeptics, turning negative energy from fear and discord into something useful may seem a Hollywood fantasy (recall Pixar's animated tale of an hourly worker named James P. Sullivan, a stinky blue monster who scares the daylights out of boys and girls, harvesting zero-carbon "scream energy" for his employer, Monsters, Incorporated). In the real world, though, several members of Congress, motivated in part by a desire to one-up China, are making a green funding push. One bill would inject more than $20 billion into cutting-edge semiconductor research and domestic manufacturing. A separate bill explicitly referencing the space age, the Endless Frontier Act, would feed $110 billion over ten years into advanced energy technology, artificial intelligence, and materials science among other areas. One observer tags it Made in America 2025, a nod to Beijing's Made in China 2025 tech blueprint.
While he's not a member of Congress, Joe Biden, the Democratic nominee for President, has spoken of the "competition for the future against China." His new climate plan is for the federal government to invest $2 trillion over four years.
Ladislaw adds that the Trump administration already has sought to reduce U.S. dependency on China and pursue homegrown breakthroughs in critical minerals, nuclear energy, semiconductors and the power grid. Investments in these areas by federal and state governments and American industry are already framed, to some degree, as "beating China." As far as mobilizing private sector capital, the United States and China rank #1 and 2 as the most attractive countries for renewables investments, according to the consultancy EY.
Clean Energy Dominance Today
A window for these investments is open now as countries, including the United States and China, are spending billions to jump-start their economies and recover from the world's COVID-19-induced economic coma. The International Energy in June proposed that leading nations commit $1 trillion dollars annually in stimulus over three years to spark a "sustainable" recovery, bringing strong returns to investors and the environment. A May 2020 working paper from environmental scholars at Oxford University identifies five stimulus areas with high economic and planetary payoff: clean physical infrastructure, building efficiency retrofits, investments in education and training, natural capital investment, and clean energy research & development. 
Specific sectors where American industries could "win" include electric vehicles, smart grids, ultra-high voltage electricity transmission, solar cells, wind turbine gearboxes, and advanced battery manufacturing, said Gallagher, who studies global energy supply chains at Tufts. In the last two decades, "we have ceded a lot of those markets to China without a fight. All of those are primarily manufactured in China now." Gallagher offers this cautionary lesson of standing on the sidelines: during the Obama administration the MIT-based battery startup A123 received federal loan support. But as A123 tried to scale up manufacturing domestically, the domestic electric vehicle industry "didn't have the policy support in the U.S.," Gallagher said. In the end, the firm went bankrupt and its assets were acquired by Chinese auto firm Wanxiang.
Today, Gallagher sees encouraging signs, notably in the nascent U.S. offshore wind sector. Up and down the Atlantic seaboard, states from Rhode Island to Virginia have committed to buy whopping amounts of electricity from ocean-based wind farms with towers as tall as the Eiffel Tower. Industry analysts see North America as potentially a next big offshore wind market, drawing supplier companies and high-paying jobs to coastal cities.
These programs have skeptics. Critics of large public investments in a single industry—green or not—deride the idea of policymakers rather than market forces "picking winners." Industrial policy can be a risky and expensive bet. Whereas Asian and European economies over the years have plowed billions into targeted low-carbon sectors, industrial policy "has never been fashionable in the U.S.," Gallagher said. Now, though, she suggests the widespread impetus to reshore industrial industries and reduce dependence on China can provide political cover.
As for China, the aspiration to dominate key industries, including cleantech, is well documented. When I first moved to Shanghai in late 2006 to open my news organization's first bureau there, the catch phrase I heard countless times at factories across China was "indigenous innovation," a program of procurement rules and tax breaks to coax domestic science and tech breakthroughs. Its policy descendent, the "Made in China 2025" plan, names new energy vehicles, power equipment, and modern high-speed rail as pillar sectors for which 70 percent of the core content should be domestic. Beijing has declared intentions to become a global technology superpower by 2049. To be sure, this program has helped create the underlying ill will with the United States, fueling accusations that Beijing is freezing out U.S. competition, extracting American technology, and violating free-trade pledges. It is clear, however, that China has joined the green race.
There is one additional way to channel superpower hostilities into planetary good: tariffs on goods with large carbon footprints. Already, trade walls have gone up around the world against Korean washing machines, Chinese solar panels, European commercial plants, and American soybeans. These import barriers have reinvigorated European Union plans for a carbon border tax in its COVID-19 economic recovery plan. The idea is to tax products from climate laggards, including the United States. This levy, a top priority for European Commission head Ursula von der Leyen, is designed to tackle the pernicious problem of "free riding" that has long bedeviled climate talks: key countries enjoy the benefits of lower emissions and cleaner air, yet don't pull their weight and in the process encourage others to ride without paying, too.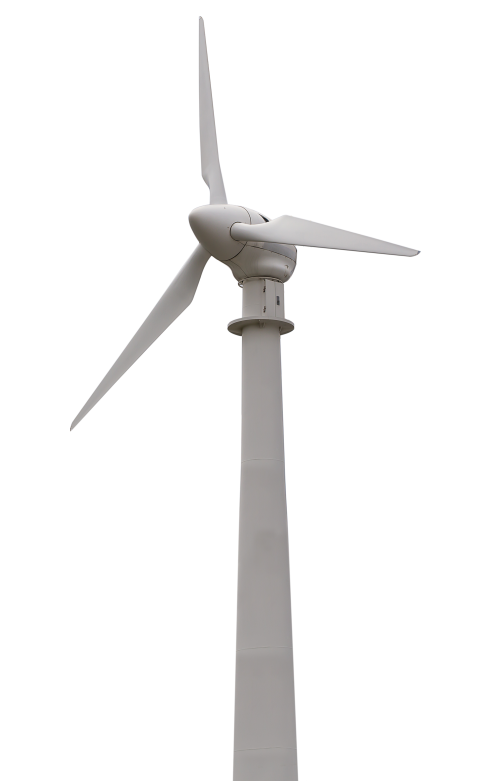 Arguing and Chewing Gum at the Same Time
To most observers, climate competition would likely have to occur in a context of global cooperation. Extreme decoupling, pitting the United States and China on opposite sides of an industrial iron curtain, could backfire, threatening a tried-and-true model of producing green solutions—manufacturing globalization. It's not unlike the production of a Samsung Galaxy S20 phone or the latest crop top from Zara: making world-beating solar panels and wind turbines depends on global supply chains to connect ideas, equipment, money, talent, and scale. This combination is helping solar and wind increasingly undercut fossil energy on price.
Take solar cells. In her book, The Globalization of Clean Energy Technology, Gallagher documents the product's globe-trotting development story, noting the key role of ideas being shared across borders. To the Tufts professor, it's no accident that two early Chinese executives in the industry, at photovoltaic manufacturers Suntech and Yingli, returned to the mainland after receiving doctorates in Australia, where they acquired equipment and production know-how. This is a familiar pairing of western ideas and Chinese capital. In Suntech's case, founder Shi Zhengrong set up his plant in the eastern city of Wuxi, thanks to $6 million in local government subsidies. When I visited Suntech a decade ago, Shi told me how Chinese manufacturing drove down global prices: "The Chinese market will not support expensive products. Secondly, in the middle of a [global] financial crisis China has much better financial liquidity [due to the Chinese government's economic stimulus], so this will support the realization of these projects." [1]
Finished Chinese panels find customers at home, as well as countries that have made commitments to purchase large amounts of renewable power, including Germany, Spain, Japan, Italy, the United Kingdom, Brazil, and India. Key states in the United States—notably California Nevada, Hawaii, and New Jersey—made similar pledges. By Gallagher's reckoning, global trade in cleantech in the first decade of the 2000s grew by 259 percent, more than double the growth rate of total manufactured goods. "As we look back on the remarkable cost reductions in solar and wind," she said, "we can attribute that largely to the globalization process."
Which means it may be hard to simply extract China from any green supply chain. Jonas Nahm, who researches energy and industrial policy at the Johns Hopkins School of Advanced International Studies, has published research suggesting China's key role in solar and wind talent and supply chains. The sequence to him looks something like this: The United States births large numbers of startups—often from universities. Then European countries, notably Germany, chip in production expertise and advanced factory equipment (visitors to Chinese factories have surely attended plant tours that invariably include a show-the-German-machines moment). Finally, firms in China contribute manufacturing R&D and capital to produce at scale. Beijing's $586 billion stimulus during the 2008-09 financial crisis provided ample green financing. Provocatively, Nahm argues that countries engage in this global distribution of labor despite domestic policies to bring all the jobs home. It's hard to compete with these market efficiencies.
"If we want to have an impact on carbon emissions in a short time frame, I don't see a way to replicate China's skills," Nahm told me. To be sure, global trading partners have legitimate reasons to complain about Beijing's industrial rules and contentious home-field economic advantages. "But if we [the United States and China] spend ten years arguing, we will lose Florida."
The upshot: the world's two climate superpowers may have to find ways to compete and yet collaborate at the same time. It would be challenging, for instance, for an American electric vehicle producer to gain market share without access to Chinese middle-class drivers. It's worth noting that in many sectors, despite trade frictions and tariffs, China-centric global supply chains tend to be sticky. Of note: China is home to 90 percent of the world's critical minerals, 50 percent of electric vehicles, and 60 percent of solar panels, by one estimate from the New America.  
Global talks: The Essential Role of Climate Superpowers
Superpower collaboration also comes into play with global climate negotiations. Back in 2015, delegations from Beijing and Washington played key roles in sealing the Paris climate accord when they jointly announced emissions targets a year in advance. This laid the groundwork for other nations to follow suit.
The Trump administration, of course, plans to bail on the Paris deal, and is loosening domestic rules on power plant and auto emissions. If the United States remains on the sidelines, many analysts argue it could take the pressure off China, providing space for Beijing to underperform as well. In fact, China's COVID-19 stimulus efforts appear more brown than green to many observers; coal plant approvals are said to be on the rise.
Of course, Xi Jinping's government could step into the void and assert global leadership on climate, as it has in global institutions including the World Health Organization. But those signs are less clear. Angel Hsu, an environmental studies researcher at Yale-NUS College in Singapore, has spent years interacting with Chinese climate researchers and negotiators. During the November 2016 UN climate summit in Morocco, Hsu was with the Chinese delegation when word came that Donald Trump, who'd called climate change a "hoax," was elected. Would China step forward to lead, Hsu asked a top Chinese negotiator? "He said 'no,' the typical Chinese stance," Hsu said, adding "'we are still a developing country behind the West, still waiting for the U.S. to show leadership.'"
Elections can change things. For all the global angst about Washington appearing to ignore climate change, Hsu thinks a potential Biden presidency in 2021 could bring a quick pivot. She researches sub-national level climate collaboration between China and the United States and says that even in today's decoupling environment, bilateral connections still exist. Policy dialogue between California and Beijing continues today on emissions reductions, cap-and-trade emissions trading rules, and air quality regulation. At least 24 states in the United States have approved emissions reduction plans. If there's a Biden presidency, Hsu says, those existing building blocks could help reassemble a broader climate relationship.
Is it realistic to imagine great power competition, and collaboration, on climate issues? For proponents, there may be some hope from history: In the 1930s, during the ugliest trade war of the 20th century, which would later drag the world into a Great Depression, the international community nevertheless found ways to work together on several environmental initiatives: to protect fauna and flora, limit fishing nets, and set standards for whaling and wildlife preservation. And even in the Cold War 1950s, the United States and Soviet Union were able to collaborate on the development of a polio vaccine. At least back then, the world's existing and emerging superpowers found ways to argue and chew gum at the same time.
---
[1] Suntech went bankrupt in 2013, largely due to Chinese overproduction, which pushed prices down further.
About the Author
---
Environmental Change and Security Program
The Environmental Change and Security Program (ECSP) explores the connections between environmental change, health, and population dynamics and their links to conflict, human insecurity, and foreign policy. Read more
Global Risk and Resilience Program
The Global Risk and Resilience Program (GRRP) seeks to support the development of inclusive, resilient networks in local communities facing global change. By providing a platform for sharing lessons, mapping knowledge, and linking people and ideas, GRRP and its affiliated programs empower policymakers, practitioners, and community members to participate in the global dialogue on sustainability and resilience. Empowered communities are better able to develop flexible, diverse, and equitable networks of resilience that can improve their health, preserve their natural resources, and build peace between people in a changing world. Read more