On the Horizon 2023 | Africa
Critical Challenge for the US | Maintaining Momentum in Partnership and Engagement with Africa
The year 2022 was important for US-Africa relations, but the proof of its impact will be in how the US builds on progress made. The US Strategy Toward Sub-Saharan Africa announced in August 2022 acknowledges the increasing importance of African countries in the global future, and outlines the Biden administration's ambitious vision for "a 21st Century US-African Partnership." The strategy carefully avoids past US mistakes: the tone is respectful, "engagement and partnership" are prioritized, and US priorities are presented in terms of proposals to equal sovereigns with their own national interests. The United States will advocate for an open, transparent, and rules-based international order but will not force African countries to choose between it or China. It will assist Africa to recover from COVID-19, meet the challenges of climate change, address pressing humanitarian issues, and promote democracy and human rights. The US will also  support African economic development through private sector investment, multilateral debt relief, and US government initiatives such as the Partnership for Global Infrastructure and Investment (PGII), Prosper Africa, Power Africa, and Feed the Future.
While the strategy acknowledges Africa's challenges—including violent conflicts, corruption, food insecurity, and poor governance—other challenges could hinder the administration's ability to achieve its vision in Africa. Russia's war against Ukraine will continue to disrupt African food supplies. Crisis fatigue may mute US enthusiasm to mediate or provide humanitarian assistance to address new or continuing conflicts. Budget limitations may constrain the scope of USAID and other development assistance. US-Africa policy has traditionally enjoyed bipartisan support, but competing crises may divert policymaker attention.
In December 2022, President Biden hosted African leaders for the US-Africa Leaders Summit to demonstrate "enduring commitment" to Africa and underscore the importance of US-Africa relations. Mindful of how US engagement surged then dipped following the first summit hosted by President Obama in 2014, participants may reserve judgment on US seriousness until they see tangible results in economic engagement, humanitarian and security assistance, and other areas of strategic cooperation. If the Summit will catalyze "increased cooperation on shared global priorities," and build closer ties with the United States, continued high-level engagement, actionable policies, financial deals and investment opportunities, and building on US-African cultural ties will be critical.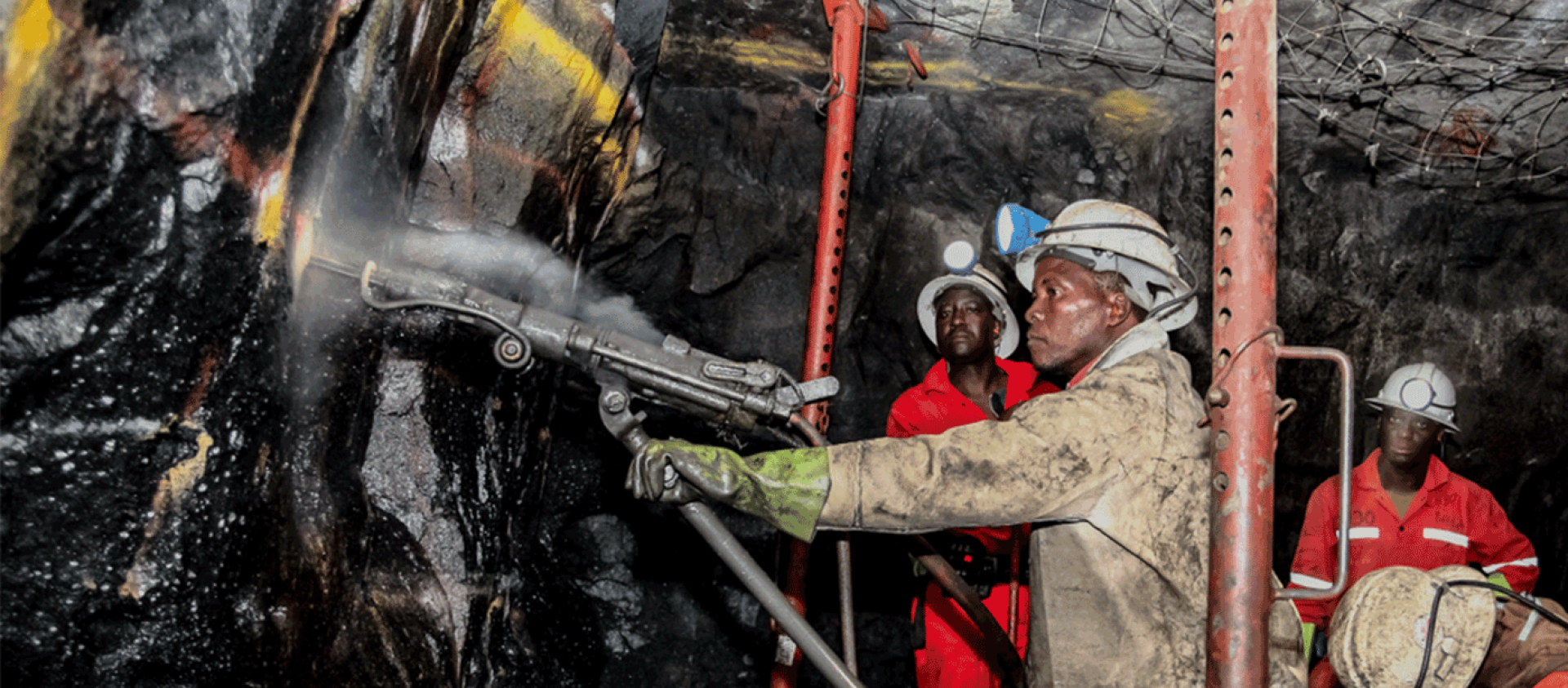 1. Intensifying Major Power Competition in Africa
By 2025, a quarter of the world's population will be African. Africa is a primary source of tech-critical rare earth metals, and Africans will soon comprise the sector's largest labor force. MTop of Formajor power competition for markets and influence will intensify. How will African countries engage with efforts to gain the competitive edge, and which will prevail: a Belt and Road Initiative-type of economic cooperation with China, an international system with Africa integrated into a rules-based order—as supported by the United States—or an African-envisioned approach in line with the African Union's Agenda 2063? As the continent navigates security and humanitarian challenges, its options and choices of partners (such as Russia-provided security assistance) will influence the peace and security landscape and prospects for sustainable peace. As African leaders and citizens face tough choices, it will be important to watch how they set priorities and developing partnerships.
2. Confronting the Challenges of Climate Change
According to the World Meteorological Organization (WMO), although Africa accounts for only 2-3 percent of global greenhouse gas emissions, it suffers disproportionately from climate change: its climate has warmed more than the global average, sea levels are rising faster than the global mean, rainfall patterns are being disrupted, glaciers are disappearing, and key lakes are shrinking. Unchecked, water stress could threaten food supply, aggravate conflict, and displace millions. However, climate action is gaining momentum on the continent. More than 40 countries have strengthened their national climate plans, adding greater commitments to develop and implement early warning systems, and to increase transboundary cooperation, data exchange, and knowledge sharing. African leadership on climate action, and international financial support for both economic growth and climate goals, will shape the trajectory of climate change in Africa.
3. The War in Northern Ethiopia: What Happens Next?
The African Union-mediated cessation of hostilities agreement signed November 3, 2022 by the Ethiopian federal government and the Tigray People's Liberation Front, may end the two-year war in which hundreds of thousands of civilians were killed, two million displaced, and nine million pushed to the brink of starvation in this prolonged humanitarian crisis. However, this is just the beginning of a lengthy peacebuilding process. If hoped-for national reconciliation talks take place, negotiators will have to determine how the central government and ethnically-based regions will share power, decide if and how war criminals are held accountable, and plan for and implement speedy economic and humanitarian reconstruction. Resumed hostilities would exacerbate the already dire humanitarian emergency, destabilize the region, and hamper Ethiopia's relations with its neighbors and international partners.
On the Horizon | What to Watch in 2023
Explore the full publication and learn what Wilson experts are watching in 2023.
LEARN MORE
About the Authors
---
Africa Program
The Africa Program works to address the most critical issues facing Africa and U.S.-Africa relations, build mutually beneficial U.S.-Africa relations, and enhance knowledge and understanding about Africa in the United States. The Program achieves its mission through in-depth research and analyses, public discussion, working groups, and briefings that bring together policymakers, practitioners, and subject matter experts to analyze and offer practical options for tackling key challenges in Africa and in U.S.-Africa relations.   Read more