How the Trump Administration's Venezuela Policy Just Doesn't Add Up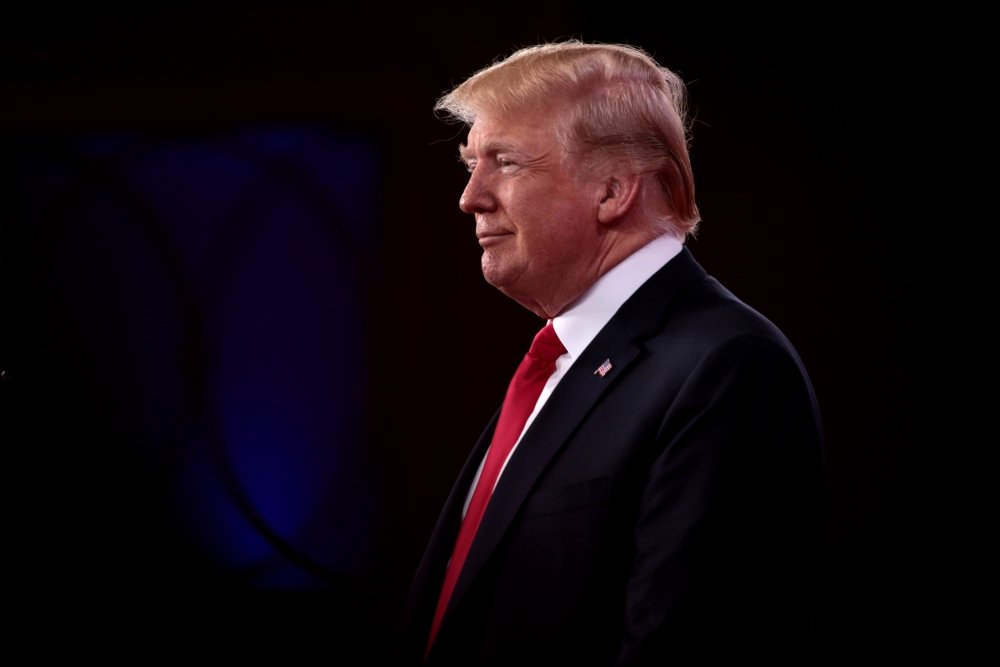 Even for an administration given to a chaotic and improvisational foreign policy style, the first days of August were exceptional.  In the space of a week, and in seemingly uncoordinated fashion, President Trump signed an executive order that prohibited all U.S. economic transactions with Venezuelan government entities, at the same time slapping secondary sanctions on others doing business with the Venezuelan government; the Office of Management and Budget (OMB) froze new obligations of what could amount to billions of dollars in international spending for development assistance, global health, and support for UN agencies and peacekeeping, among others foreign accounts; Assistant Secretary of State for Western Hemisphere Affairs Kimberly Breier resigned, reportedly after clashes with the White House over immigration policy; and the Trump administration announced a controversial "public charge" rule giving the Department of Homeland Security the authority to deny visas and entry into the United States of those likely to depend on federal assistance such as food stamps. 
What unites these seemingly disparate threads is a contradiction at the core of Trump administration's Venezuela policy:  the imposition of crippling economic sanctions aimed at the implosion of the Nicolás Maduro regime, while doing far too little to assist the region in absorbing the millions of refugees resulting from the country's economic collapse.  The Trump administration's hostility to immigration and to foreign aid spending overall clashes openly with the effort to procure regime change via the economic strangulation of the Maduro government.   This inconsistency is not lost on Latin American and Caribbean countries, which have received the bulk of over 4 million refugees that have fled Venezuela, the majority since 2015. 
Consider the prelude to President Trump's August 5 executive order (EO) "Blocking Property of the Government of Venezuela."  On August 3, Michael P. Duffey of the White House Office of Management and Budget (OMB) instructed the State Department and U.S. Agency for International Development (USAID) to freeze obligations of unspent foreign aid funds in fifteen different accounts, pending an OMB review.  According to published reports, the freeze mirrors an effort last year by OMB director Mick Mulvaney to return billions of dollars in unobligated foreign aid to the U.S. Treasury.  This year's OMB request was made during a congressional recess and less than two months before the end of the fiscal year.  Congressional critics have denounced the OMB's actions as undermining Congress's power of the purse.  Nonetheless, according to the Washington Post, OMB has indicated its intention to rescind what could amount to $2-4 billion in foreign spending, while exempting favored projects of Ivanka Trump and Vice President Mike Pence.   
Against this backdrop, the EO issued by the White House two days later goes beyond previous U.S. financial and oil sanctions on Venezuela, blocking all current and future "property and interests in property of the Government of Venezuela that are in the United States."  The EO adds so-called secondary sanctions aimed at "any person determined…to have materially assisted, sponsored, or provided financial, material, or technological support" to the Venezuelan government.  This latter provision is broadly understood as aimed at China and Russia, who have provided tens of billions of dollars in loans and investments to Venezuela. Issued on the eve of a major international summit in Lima, Peru, to build support for Venezuelan opposition leader Juan Guaidó, the sanctions dominated headlines—as did the presence of U.S. National Security Adviser John Bolton and Secretary of Commerce Wilbur Ross, there to announce a large package of reconstruction assistance following a democratic transition.  But the new U.S. sanctions failed to garner regional support.  Peruvian Foreign Minister Néstor Popolizio, who hosted the meeting, issued a lukewarm stating saying only that participating countries had "taken note" of the U.S. government's decision.  (Peru has the second largest number of Venezuelan refugees in the region, close to 900,000.)  Meanwhile, UN High Commissioner for Human Rights Michelle Bachelet, who only weeks before had issued a blistering report condemning torture, extrajudicial executions, and imprisonment of political opponents by the Maduro government, said that U.S. "unilateral sanctions" were "likely to significantly exacerbate the crisis for millions of ordinary Venezuelans."
The new U.S. sanctions make exceptions for food, medicine, clothing, and remittances and do not cover dealings with the Venezuelan private sector.  In practice, however, these may be distinctions without a difference.  According to an analysis by the international law firm Alston and Bird, "certain types of business transactions, even with private counterparties, may require transactions with government agencies or regulators."  Hence, they conclude, "an assessment of the risk versus possible profits associated with doing business in Venezuela may very well lead many banks, exporters, and other businesses to conclude that it is preferable to treat Venezuela like one of the officially, comprehensively sanctioned countries/regions."    
Even before the announcement of additional sanctions, the International Monetary Fund projected that Venezuela's economy would shrink by an additional 35 percent this year, meaning the country's economy has seen an over 60 percent cumulative decline since Maduro came into power in 2013.  A 2018 survey by leading Venezuelan universities puts the poverty rate at above 90 percent, with households unable to meet basic nutritional needs.  In these conditions, what was a human exodus last year of 5,000 per day will only continue to expand.  Yet as of July 31, 2019, the international community had provided only 23.9 percent—less than a quarter—of the funds needed for regional refugee assistance.  The United States provided some 67 percent of the total. But now, the OMB freeze of international accounts threatens additional support by USAID and the State Department's Office of Population, Refugees, and Migration (PRM), to Colombia, Peru, and other migrant-receiving countries. 
Crushing an already moribund Venezuelan economy via new sanctions while curtailing assistance to Venezuela's neighbors is deleterious enough to U.S. national interests in a stable hemisphere.  But the added blow to U.S. standing and leadership comes from Trump administration migration policy:  the slashing of refugee admissions to the United States to historic lows, while refusing to grant protection from deportation to hundreds of thousands of Venezuelans already in the United States.  A bipartisan majority in the U.S. Congress favors granting such protections, known as Temporary Protected Status (TPS).  The administration is reluctant to grant to Venezuelans something that it has already taken away from Salvadorans, Haitians, and others.  But the administration may well grant Venezuelans a respite similar to TPS known as Deferred Enforced Departure (DED), to avoid charges of a double standard while saving face with a key bloc of voters in Florida. 
Venezuela needs democratic change.  How to get there—and how long it will take—remain the only real questions.  For now, all the chest-thumping in the world cannot obscure the central inconsistency of Trump administration policy:  a gamble that inflicting maximum economic pain on the Maduro regime will make it cry 'uncle,' while leaving others to handle the human costs.
Photo by Gage Skidmore on Flickr. 
This article was originially published in Latin Trade.
About the Author
---
Latin America Program
The Wilson Center's prestigious Latin America Program provides non-partisan expertise to a broad community of decision makers in the United States and Latin America on critical policy issues facing the Hemisphere. The Program provides insightful and actionable research for policymakers, private sector leaders, journalists, and public intellectuals in the United States and Latin America. To bridge the gap between scholarship and policy action, it fosters new inquiry, sponsors high-level public and private meetings among multiple stakeholders, and explores policy options to improve outcomes for citizens throughout the Americas. Drawing on the Wilson Center's strength as the nation's key non-partisan policy forum, the Program serves as a trusted source of analysis and a vital point of contact between the worlds of scholarship and action. Read more
Latin America Program
The Wilson Center's prestigious Latin America Program provides non-partisan expertise to a broad community of decision makers in the United States and Latin America on critical policy issues facing the Hemisphere. The Program provides insightful and actionable research for policymakers, private sector leaders, journalists, and public intellectuals in the United States and Latin America. To bridge the gap between scholarship and policy action, it fosters new inquiry, sponsors high-level public and private meetings among multiple stakeholders, and explores policy options to improve outcomes for citizens throughout the Americas. Drawing on the Wilson Center's strength as the nation's key non-partisan policy forum, the Program serves as a trusted source of analysis and a vital point of contact between the worlds of scholarship and action. Read more