Improving US-EU Relations through Enhanced Resilience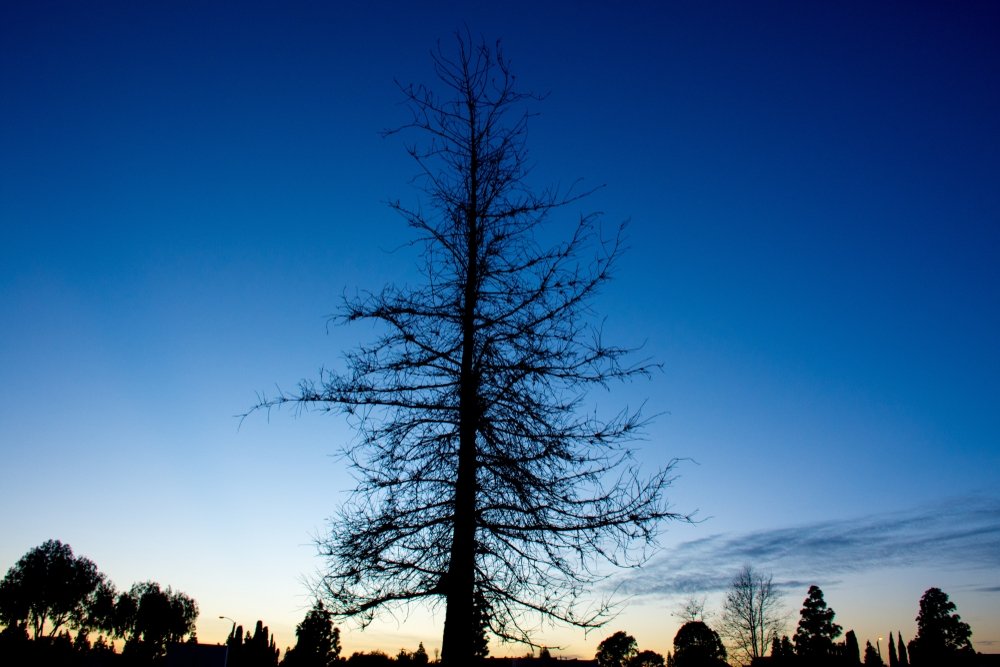 This article is part of a series of papers that resulted in the new report: 
First Resort: An Agenda for the United States and the European Union
---
Resilience has become an important agenda item for the US and its allies in NATO, the members of the European Union, and in US-EU relations. Corrosive cyber operations, disruptions to supply chains, and the COVID-19 pandemic have each underscored that essential flows of people, goods, services, transportation, food, money and ideas that power societies are increasingly susceptible to disruption. There is growing need to define resilience principles that can guide behavior when it comes to anticipating, preventing and, if necessary, protecting against and bouncing forward from disruptions to critical societal functions. 
Ensuring the resilience of one's society is foremost a task for national governments. Resilience begins at home. Nonetheless, no nation is home alone in an age of potentially catastrophic terrorism, networked threats and disruptive hybrid attacks. Moreover, while resilience has commonly been associated with protection of infrastructure networks and civil preparedness, it should also include considerations of societal resilience, i.e., the ability of society to maintain rule of law, respect for human rights, and democratic principles in the face of disruptive challenges. Social cohesion within a given country can also be affected by flows of goods, services, money, data, energy, or people.
Resilience has risen on the US and EU agendas. Still, more could be done. Three principles will be key:
Governments accustomed to protecting their territories must now also focus on protecting their connectedness with actions to address flow security - protecting critical links that bind societies to one another.
 
Security in this age of deep interconnections means that resilience must be shared: country-by-country approaches to resilience are important but insufficient in a world where few critical infrastructures are limited to national borders.
 
Resilience must also be projected forward, since robust efforts by one country may mean little if its neighbor's systems are weak. The US and the EU have a vested interest in sharing approaches and projecting operational resilience procedures forward to key neighbors to improve societal resilience to corruption, psychological and information warfare, and intentional or natural disruptions to cyber, financial and energy networks and other critical infrastructures, with a strong focus on prevention but also response. Creating a higher degree of resilience in vulnerable societies makes it more difficult for state or non-state actors alike to disrupt and create the instability they need for their success. Societies deemed indefensible in traditional defense terms can be rendered indigestible through resilience.
Forward resilience should also include a temporal dimension through better shared coordination with regard to early warning and foresight analysis, as well as 'bounce back' capacities well in advance so as to deter attacks or disruptions to our societies' weak links.
With these principles in mind, here are notional suggestions, first with regard to US-EU relations, followed by additional NATO-EU considerations.
US-EU
Create an EU-U.S. Transatlantic Resilience Council -- operating at a similar level as the Transatlantic Energy Council -- to integrate the discussion on societal security, justice and freedom across all sectors and serving as a cross-sector forum for strategic deliberations about threats, vulnerabilities, and response and recovery capacities that cut across sectors and borders. This group would complement existing professional work within established but stove-piped fora. Although new institutions are not the first imperative for building resilience, some degree of structured oversight between both continents is needed to provide strategic perspective on where EU-U.S. cooperation is working and where more attention is needed. Improve coordination among EU and U.S. operation centers, a "hot line" connection with the task of providing early warning, situational awareness and crisis coordination support. Such centers should include the DHS National Operations Center (NOC), FEMA's National Response Coordination Center (NRCC), and the EU Emergency Response Coordination Centre (ERCC). These objectives require regular exercises between EU and U.S. officials to familiarize themselves with procedures and protocols in working together.
Use U.S.-EU leadership on resilience to create an informal Multinational Resilience Policy Group to explore policy leadership issues related to supporting resilience at local, national and international levels. A study and bench-marking initiative of this type was launched among governmental and non-governmental representatives from the U.S., Canada, four EU member states and Australia, Israel, New Zealand and Singapore in 2010. More such efforts are needed, in areas ranging from countering violent extremism to helping dislocated populations and communities grappling with the pressures of supporting them.
Bolster coordination with the private sector. Effective resilience requires engagement by the private sector, which owns most infrastructures – both actual facilities and networks – critical to essential societal functions, yet has its own views of protection that may differ from those of governments. A good first step would be to develop a task force that could report to the EU-US Transatlantic Resilience Council or EU-US Summits to feature private sector views on priority areas.
Consider a Global Movement Management Initiative (GMMI). One example where U.S.-EU leadership efforts could pioneer shared resilience with the private sector is with regard to global movement systems, which are integrally linked in today's highly networked and interconnected global economy. The drive to improve efficiency has made these global movement systems more vulnerable not only to attack by terrorists, but to cybercrime and even natural disasters and extreme weather. A EU-U.S. public-private Global Movement Management Initiative could offer an innovative governance framework to align security and resilience with commercial imperatives in global movement systems, including shipping, air transport, and even the internet. And if the EU and the United States could achieve agreement, the norms and standards that would emerge could provide a framework for global arrangements.
NATO-EU
Develop mechanisms for institutional cooperation, including a NATO-EU Resilience Coordinating Council. Ideally, such a Council would have an inward-looking and an outward-looking dimension.  Looking inward, the NATO International Staff and the EU External Action Service and relevant DGs staff should develop an inter-service mechanism to engage together on a regular basis on exchange of good practice, lessons learned exercises, means to identify and address critical vulnerabilities, shared ''sense-making,'' situational and threat assessments, and early warning and early action procedures. Looking outward, the Council should engage both private sector actors and non-member governments who are critically involved in global and theatre networks and flows to promote networked resilience. Specifically, the Council would

promote public-private partnerships to facilitate wider resilience linked to NATO/EU baseline requirements;
engage recipients of resilience measures to ensure effective forward resilience; and
engage additional donors to enable the provision of resilience measures.
Pool EU and NATO resources for Forward Resilience Advisory Support Teams. They might be used to address the highest priority needs in countries where both the EU and NATO are each engaged in projecting resilience beyond their borders, for example in Ukraine and in the western Balkans.
 
Establish a comprehensive system of national resilience indicators (Resilience Monitor/Index), covering all relevant domains, to monitor and assess the overall state of resilience in individual nations. This would provide a basis for more focused and specific measures – at the national, EU and NATO levels – to address short, medium and long-term needs. Such indicators could also encompass partner countries willing and able to participate. Work with host nations to tailor programs.
 
Individually Tailored Resilience Planning and Review. The NATO-EU Resilience Coordinating Group, perhaps using joint EU/NATO Forward Resilience Advisory Support Teams, might take the lead in working with priority host countries through Individually Tailored Resilience Planning and Review procedures.
 
Encourage the establishment of regional working groups. Host nations could, in addition to creating national working groups as points of contact for Forward Resilience Advisory Support Teams, could establish working groups with like-minded allies and partners in their region to facilitate shared resilience and interoperable efforts. The Nordic and Baltic states, for instance, might consider a regional approach to forward resilience efforts, somewhat similar to such regional mechanisms as Nordic Defense Cooperation (NORDEFCO) or the Southeast European Defense Ministerial.
 
Harness improved intelligence-sharing to enhance forward resilience both geographically with select partners and temporally in terms of training and foresight analysis. Intelligence services can address hybrid challenges by identifying and addressing vulnerabilities at home and abroad, and by monitoring hybrid threats and countering hybrid tactics. Multinational intelligence cooperation, however, remains hampered within both NATO and the EU by diverging member state interests, varying levels of trust among intelligence agencies, bureaucratic resistance, and the fact that countering hybrid tactics require intelligence agencies to cover a broad range of actors and organizations spanning the civil, cyber and military domains -- a challenging task at the national level, and even more so on an international level.
About the Author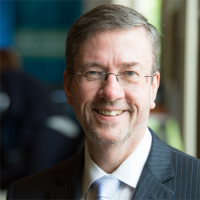 Daniel S. Hamilton
Former Director, Global Europe Program; Austrian Marshall Plan Foundation Distinguished Fellow
Daniel S. Hamilton was the Austrian Marshall Plan Foundation Distinguished Fellow and Director of the Global Europe Program at the Wilson Center from 2020 to 2021. He is one of the country's foremost experts on modern Europe, the transatlantic relationship, and U.S. foreign policy. He testifies regularly before the Senate, the House, and various European parliaments, comments often in U.S. and international media, and is an award-winning author of scores of publications on European and transatlantic security, economic and political affairs, and on U.S. foreign policy issues. A former senior U.S. diplomat, he is also Senior Fellow at the Foreign Policy Institute of Johns Hopkins SAIS.
Read More
---
Global Europe Program
The Global Europe Program addresses vital issues affecting the European continent, U.S.-European relations, and Europe's ties with the rest of the world. We investigate European approaches to critical global issues: digital transformation, climate, migration, global governance. We also examine Europe's relations with Russia and Eurasia, China and the Indo-Pacific, the Middle East and Africa. Our program activities cover a wide range of topics, from the role of NATO, the European Union and the OSCE to European energy security, trade disputes, challenges to democracy, and counter-terrorism. The Global Europe Program's staff, scholars-in-residence, and Global Fellows participate in seminars, policy study groups, and international conferences to provide analytical recommendations to policy makers and the media. Read more