Introduction: Confronting Corruption
A shared national will to confront corruption is necessary for countries to succeed while international institutions can provide support and advice to increase likelihood of success.
Examples of the ill effects of corruption are endless. Presidents and prime ministers often admonish their own officials to fight corruption. Many countries adopt laws that adhere to international standards, such as those set by the Financial Action Task Force (FATF) or agreed to in the OECD Anti-Corruption Treaty. Yet little appears to change.
The discussions in Wilson Perspectives: Combatting Corruption have a common theme. Without strong national will to fight corruption, including prosecuting suspected officials up to the highest level, presidential directives and new laws will have little effect because corrupt officials who receive enticing gains find it unimaginable to look beyond their own vested interests toward the economic interest of their country as a whole.
The largest losses due to corruption may be unseen, as when foreign and domestic investors fail to invest in projects that, if pursued, would increase national output, boost worker earnings, generate higher tax revenues, and ease budget pressures. In many countries, women bear the brunt of corruption because of poverty and various obstructions to their access to power, as Gwen Young and Kendra Heideman highlight. Other costs imposed by corruption include security losses, as when Afghanis sometimes welcome governance by the Taliban to replace the corrupt rule they have experienced under Afghanistan's government, according to Michael Kugelman. Another danger is "climate corruption," introduced here by Roger-Mark De Souza, which diverts resources and misrepresents programs that small island states need to prepare for damage expected from climate change. And the systemic causes of corruption may go unaddressed even when an aggressive, personalized anticorruption campaign is underway, as is currently taking place in China, according to Robert Daly.
Without strong national will to fight corruption, including prosecuting suspected officials up to the highest level, presidential directives and new laws will have little effect.
Political leaders need to feel that their political future is tied to visible success in fighting corruption. This incentive for change is more likely to emerge as democracy flourishes and elected parliamentarians and presidents respond to voters' demands for ending the large- and small-scale corruption that ordinary citizens face every day. Broad-based support bolsters senior officials' willingness to confront vested interests. In Brazil, for example, a national will to fight corruption has emerged and strengthen reformers' hands, as is shown by Paulo Sotero in his article in this collection. But even thriving democracies are not immune: in India, for example, corruption is tolerated at many levels.
Which tools enable grassroots activists and reformist politicians to start the fight? First and foremost is transparency, which should reveal all government budgets, from the national level to the local. Public information about spending enables scrutiny of supposed national priorities. Parliaments' holding of government agencies to account over spending raises accountability. Public information about revenue sources increases pressure for more equitable systems and for capturing tax evaders. Media scrutiny adds to pressure for change. In most cases, increasing the transparency of government accounts requires little change in domestic laws. But when opacity predominates, rampant corruption that brings a high cost to society can result, as Marina Ottaway's discussion of military and government budgets in the Middle East illustrates.
Enhancing scrutiny of individual policymakers' behavior may require changing national laws — for example, to require the filing of financial disclosure reports. Individuals who know that they will have to report annually or quarterly may be effectively deterred from unacceptable financial activities. Financial disclosure reports should reveal an official's income sources and amounts, size and composition of financial and real assets above a reasonable threshold, and sources and amounts of loans. Reports should be evaluated by an independent review body that will recommend action if an individual is not adhering to national standards. To function, that review body will require resources, including skilled staff, and legal authority to demand additional information if a report is incomplete or unclear. Public budgets must allocate funds for such bodies, and legislative authorities must adopt laws to empower them.
Government procurement is a potential source for large-scale corruption when contracts are signed for major purchases of goods or construction of infrastructure. Effective independent oversight of procurement procedures and practices will deter corruption if the oversight body is able to submit recommendations for prosecution of bribery.
Without strong institutions to enforce anticorruption codes, even the best-written law is worthless. 
Powerfulenforcement is crucial to a government's strengthening its deterrent power. Indictments, prosecutions, and convictions of corrupt officials are key to changing behavior and convincing the public that offenders will be punished, according to the contributions published here. Confiscation of ill-gotten gains also reinforces public confidence. Without strong institutions to enforce anticorruption codes, even the best-written law is worthless. The lack of Kremlin leadership described by William Pomeranz and Matthew Rojansky impedes Russia's efforts to reduce corruption. But a strengthened judiciary in Guatemala offers one glimmer of hope in Central America, in Eric Olson's account.
How should a country proceed if the national will exists to change laws, establish oversight bodies, and pursue legal remedies? Many international organizations have deep expertise in the design and implementation of effective counters to corruption. Members of the FATF share their country experiences and provide technical advisors to help other FATF members develop anti-money laundering and anti-terrorist financing laws and enforcement mechanisms. By establishing groupings of like-minded countries, FATF members hold each other to account and use "name and shame" approaches to encourage countries to take on illicit finance.
The International Monetary Fund (IMF) and World Bank also provide extensive technical assistance advising governments on the design of anticorruption laws and implementing regulations, as well as the design of the institutions needed to achieve effective enforcement. These institutions work closely with other international bodies such as the FATF or with bilateral aid agencies seeking to reduce corruption in aid recipients. The IMF and World Bank have at times conditioned loans or installments of loans on a borrowing country's implementation of anticorruption measures. For example, in the past, IMF member countries insisted that Kenya commit to tackling corruption prior to approving new loans. More recently, the current IMF lending program for Ukraine includes several elements designed to help Ukraine establish the legal and institutional infrastructure necessary to challenge corrupt elements in government and the legal system.
Recent demonstrations in Ukraine show the population's continuing and growing frustration with the limited progress seen to date in reducing corrupt practices, despite IMF loan conditions. It takes time to change laws and establish institutions, as it does to find skilled practitioners who will carry out those laws. The judicial system has to prosecute those who are charged with corruption. And top leaders must support these efforts. In Ukraine, however, the minister of economic development and trade resigned earlier this year, saying, "I and my team don't want to be a cover for blatant corruption." The new government must move quickly to prove to its own citizens and the IMF that it will deliver change.
Kenya, too, remains disappointing. A quick glance at the latest Transparency International scores shows Kenya faring very poorly despite the efforts of donors and international institutions to prioritize anticorruption efforts in their lending programs. Elizabeth Ramey explains how, even though Kenya has been using trailblazing technological measures to discourage corruption, the entrenched "culture of corruption" impedes their effectiveness.
Donors themselves may find that other urgent priorities dictate that they support a corruption-plagued government. This has happened in Iraq for the sake of national security and Haiti for the sake of disaster relief.
These disappointing results bring us back to where we started. Without a strong national will and effective leadership dedicated to raising a nation's business and governmental ethical standards and practices, corruption will continue to flourish. Its largely hidden cost of foregone jobs, incomes, and national output will penalize those least able to fight corruption.
The opinions expressed here are solely those of the author.
Meg Lundsager is a Public Policy Fellow at the Wilson Center. She analyzes global financial issues, focusing on Asia and Europe. She was U.S. executive director at the International Monetary Fund, where her priorities included securing lasting solutions to the European financial crisis.
About the Author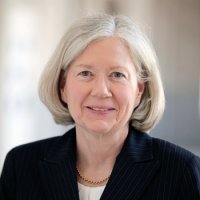 Meg Lundsager
Public Policy Fellow;
Former U.S. Executive Director and Alternate Executive Director, International Monetary Fund
Read More