Wilson Perspectives: Combatting Corruption
This collection of essays provides a series of snapshots of how specific countries, international institutions, business, environmental NGOs, and women's groups are confronting (or not confronting, as the case may be) corruption.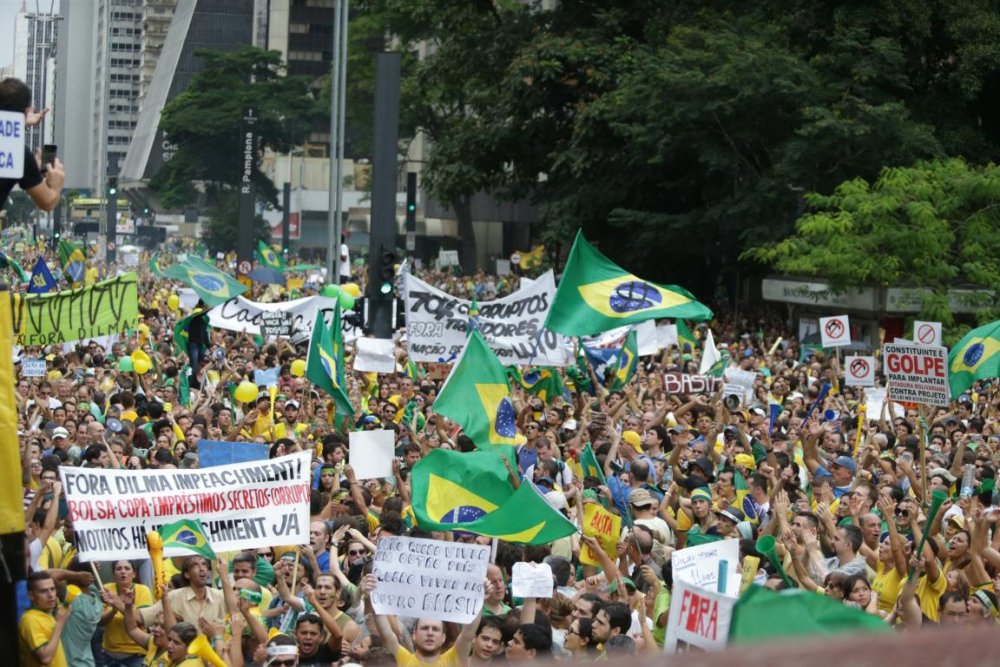 Foreword
By Jane Harman, President, Director, and CEO, Wilson Center; and John Engler, President, Business Roundtable
Corruption comes in many forms — bribery, theft, bureaucratic arbitrariness — which inevitably affect all layers of society. "Grand corruption," and ways to confront it, was the subject of Judge Mark Wolf's February 3, 2016, lecture kicking off the Wilson Center's Rule of Law Initiative, which highlights legal developments inside individual countries and other major international law issues. Judge Wolf's lecture was followed by a lively and informative discussion in which Governor John Engler from the Business Roundtable was a key participant.
The Wilson Center and the Business Roundtable share a common interest in highlighting the problem of corruption. The fight against corruption equally engages the public and private sectors. It knows no borders. It further adds cost to doing business while undermining U.S. and global competitiveness. Therefore, this collection of essays provides a series of snapshots of how specific countries, international institutions, business, environmental NGOs, and women's groups are confronting (or not confronting, as the case may be) corruption. This succinct, up-to-date assessment underscores the stakes involved, and what might be done, to overcome such deep-rooted and entrenched corrupt practices.
Introduction
National Will, International Support, and the Fight against Corruption
By Meg Lundsager
A shared national will to confront corruption is necessary for countries to succeed while international institutions can provide support and advice to increase likelihood of success.
Hard Cases
Russian Corruption: The Kremlin Fails to Tackle its Biggest Problem
By William Pomeranz and Matthew Rojansky
That corruption exists on a grand scale and at the highest levels of government is not news in Russia. What is particularly discouraging is that Russia presently lacks even the basic tools or credible resolve to fight it.
The Mixed Rationales and Mixed Results of China's Anti-Corruption Campaign
By Robert Daly
What corruption entails and how it can best be combatted is contingent on political culture, as demonstrated by the world's foremost case—China.
Corruption's Destabilizing Effects in Afghanistan
By Michael Kugelman
In Afghanistan, a country convulsed by conflict and violence, corruption poses clear and present dangers to security.
What Does Corruption Mean in the Middle East, Exactly?
By Marina Ottaway
It is easy to decry corruption in the Middle East and North Africa, but do we really understand its manifestations and boundaries?
Hopeful Approaches
Brazilians Rise Against Corruption
By Paulo Sotero
Affirming the rule of law in South America's largest country, a new generation of judges and prosecutors confronts a culture of impunity with ample public support.
A Glimmer of Hope in Central America
By Eric L. Olson
An innovative international mechanism in Guatemala recently demonstrated its ability to help the attorney general to undertake a complex corruption investigation that forced the president's resignation.
Can Africa Automate Its Way Out of Corruption?
By Elizabeth M. Ramey
As a country trying to reverse its longstanding reputation for graft, Kenya is a case study in using technology to address public sector corruption; yet the short and long-term efficacy of such projects remain to be seen.
A New Opportunity for Corruption: Resources Responding to Climate Change
Corruption, Climate Change, and Vulnerability in Small Island States
By Roger-Mark De Souza
The links between corruption, environmental management, and development require greater attention, particularly for small, trailblazing countries trying to prevent the worst effects of climate change and find a sustainable way to develop.
Women and Corruption
Women and Corruption: Perceptions Aside
By Gwen K. Young and Kendra Heideman
Women are especially subject to the impact of corruption, and women's exercise of public sector leadership promotes certain kinds of anticorruption efforts.
Conclusion
In the Hunt for "Level Playing Field," Anticorruption Efforts Play a Major Role
By John Engler
The United States has a leading role to play in the global fight against corruption.