Japan's Prime Minister Shinzo Abe Announces Resignation
Analysis from The Wilson Center's Asia Program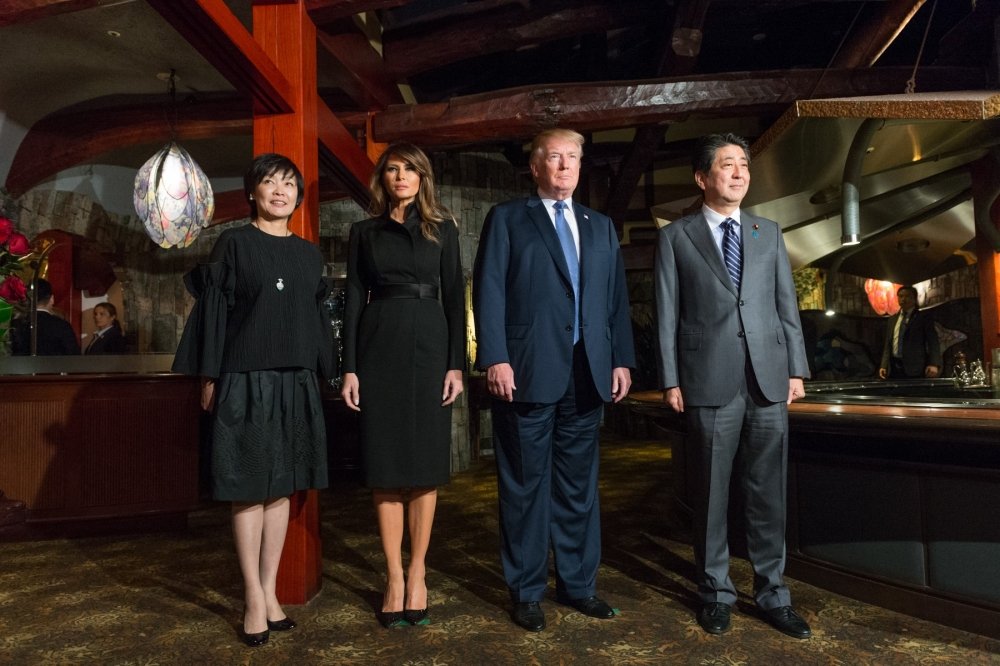 Abraham Denmark, Asia Program Director:
"Abe Shinzo's resignation will have major implications not just for Japan itself, but also for the rest of East Asia and for the United States.
Abe has been one of Japan's most consequential Prime Ministers since the end of the Second World War. Under his leadership, Japan has taken on the role of geopolitical leader in East Asia and has withstood tremendous strategic challenges, including intensified pressure from China, a deepening threat from North Korea, and the Trump administration's unpredictable and confrontational management of the US-Japan alliance.
Throughout his term as Prime Minister, Abe has been a robust supporter of strengthening Japan's alliance with the United States. He has proven to be one of the world's most adept and effective managers of his relations with President Trump, and never allowed a policy setback or a criticism from the American President to derail Japan's most important relationship.
Abe's resignation leaves a significant vacuum in Tokyo, and there is no clear successor in place.  An intense competition among several potential replacements is about to commence, and Washington will be watching closely to see if the next Prime Minister is as robust a supporter of the Alliance as Abe.
For China and South Korea, Abe was not a popular figure - one South Korean public opinion poll rated him lower than Kim Jong Un. Abe's regional unpopularity was primarily due to his association with a revisionist approach to Japan's wartime aggression and violations of human rights, and from of his efforts to move Japan away from its post-war pacifist approach to national security. Abe's departure may be an opportunity to repair Japan's relations with South Korea and - to a lesser degree - China."
Shihoko Goto, Deputy Director for Geoeconomics and Senior Associate for Northeast Asia:
"Having just marked a record as Japan's longest-serving prime minister earlier in the week, Shinzo Abe's unexpected resignation leaves a wide hole at home and overseas.
On the domestic front, he brought about much-needed political stability, putting an end to a revolving door of prime ministers that allowed Japan to focus on longer-term strategy for economic recovery and military security. In particular, his "Abenomics" policy of economic revitalization through fiscal stimulation and structural reform led him to declare during his 2013 visit to Washington that Japan was 'now back.'
But it was actually his trade policy, most notably by pushing for Japan to become the 12th and final member of the Trans-Pacific Partnership agreement, that reignited Japan's economic standing on the global stage. After the United States withdrew from the TPP, Abe became the key figure to ensure that the deal would be concluded, and touted Japan as a country that continued to safeguard the liberal economic order across Asia.
Abe's strength has been that he had an ambitious, longer-term vision for Japan and its global position. In addition to promoting Japan as a leader in free trade and multilateralism, he also pushed for Japan to reassess its military position and play a greater role in regional security. That included the drive to revisit the Japanese constitution which would allow the country to enhance its military capabilities.
His legacy in foreign policy will also be closely entwined with that of President Trump, as Abe used all available tools including a large dose of personal diplomacy to encourage continued U.S. commitment to Japan. The end result, however, has been lackluster, not least because Tokyo was forced to sign a bilateral trade deal with the United States with the concessions of TPP without having the United States join as a member country.
Abe's achievement without doubt is the fact that he brought strategic vision for Japan and its role in the world. But his prescriptions did not always succeed. Economic revitalization depending on fiscal and monetary stimulus had limits, and structural reform made no lasting impact. At the same time, Abe failed to capitalize on building up Japan's technology industry, and the 2020 pandemic has exposed Japan's weaknesses in the IT sector in particular. On the security front, Abe's drive for constitutional reform may have been welcomed by the United States, but support at home was tepid at best whilst the move faced protests from Korea as well as China. Indeed, relations between Japan and South Korea have reached an all-time low under Abe as the two countries continue to come to terms with historical memory and the politicization of history have hurt not just diplomatic, but also economic and security relations.
With no clear successor in sight, Abe leaves behind a Japan that has been a source of stability in a world facing great upheaval. Expectations for the new prime minister to continue to provide stable governance at home, and articulate Japan's role as a champion of liberal values and free trade will be high."
---
Asia Program
The Asia Program promotes policy debate and intellectual discussions on U.S. interests in the Asia-Pacific as well as political, economic, security, and social issues relating to the world's most populous and economically dynamic region.  Read more