Kujenga Amani Podcast: Dr. Monde Muyangwa Discusses Peacebuilding and Security in Africa in this New Episode!
Listen to Africa Program Director Dr. Monde Muyangwa discuss the field of peacebuilding and security in Africa, as well as the importance of local ownership in peacebuilding efforts in Kujenga Amani's newest podcast.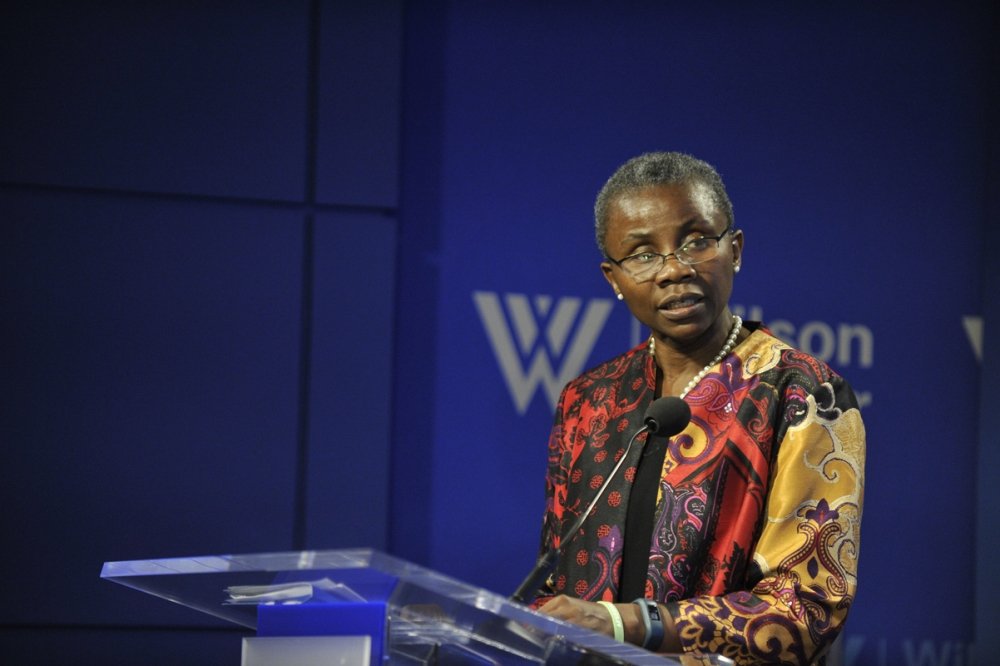 Dr. Monde Muyangwa joined Mr. Mwangi Thuita of the African Peacebuilding Network (APN) of the Social Science Research Council (SSRC) for Kujenga Amani, a podcast series that provides listeners with informative commentary by scholars, practitioners, and policymakers working in the field of African peacebuilding. 
Dr. Monde Muyangwa is featured in the fifth episode of Kujenga Amani, where she discusses her current projects and the field of African peacebuilding in general, including the changing nature of insecurity in Africa "both in scale and nuance," the need for comprehensive peacebuilding frameworks on the continent as opposed to focusing primarily on conflict management, developing peacebuilding partnerships that are African-driven in terms of resources and agenda-setting, the gap between academic knowledge and policymaking, and the role of leadership and good governance in development.
Read the full transcript and listen to the podcast here: https://kujenga-amani.ssrc.org/2018/12/07/podcast-monde-muyangwa-of-the-wilson-center-africa-program/ 
Contributor
---
Africa Program
The Africa Program works to address the most critical issues facing Africa and U.S.-Africa relations, build mutually beneficial U.S.–Africa relations, and enhance knowledge and understanding about Africa in the United States. The Program achieves its mission through in-depth research and analyses, including our blog Africa Up Close, public discussion, working groups, and briefings that bring together policymakers, practitioners, and subject matter experts to analyze and offer practical options for tackling key challenges in Africa and in U.S.-Africa relations.   Read more