Migration and Migrants in the First Year of Government

On the first anniversary of the inauguration of president Andres Manuel López Obrador (AMLO), it is difficult to find a public issue in which his government has undertaken a turn as dramatic as the one registered in immigration and asylum policy.
At first, the promise was to "address migration's root causes" with employment, development, and human rights policies. The proposal by the United Nations Economic Commission for Latin America (ECLAC) for a Comprehensive Development Plan El Salvador – Guatemala – Honduras – Mexico points in that direction.
However, two factors broke that scheme and dramatically complicated the context of migration. In a matter of weeks, the Mexican government went from opening its doors for migrants and asylum-seekers, to converting the National Guard into immigration police to persecute them.
Firstly, the disruption of the U.S.-Mexico bilateral relationship. It has become clear that Donald Trump will use Mexico[i] as many times as he wants: calling [Mexicans] rapists and criminals, announcing the construction of a border wall, threatening tariffs, and more recently, threatening to classify Mexican drug cartels as terrorist organizations.
Secondly, the increasing complexity of the migratory dynamics of transit through Mexico. The composition of irregular migration has changed significantly since 2014, increasingly including more women, children, and even entire families. That must be added to the flows of Cubans and Haitians, as well as Africans and other extra-continental migrants. The issuance of humanitarian cards by the Mexican government was read – though it was never proposed as such – as the announcement of free passage through Mexico towards the United States.
At the end of May 2019, Trump threatened to impose tariffs on Mexican exports unless the AMLO government focused on reducing flows of Central American migrants to their "historic" levels.
On June 7, the Mexican government announced the deployment of 25,000 members of the National Guard (comprised of soldiers, marines, and federal police officers) to patrol Mexico's northern and southern borders. On September 6, Mexico announced that the flow of undocumented migrants towards the United States, primarily of Central Americans, had declined 56 percent from May to August.
We are not facing a migratory crisis, much less a national security threat. The flows are well below historic levels. In 2007, there were 800,000 arrests of Mexicans and 50,000 of Central Americans recorded at the U.S.-Mexico border; in 2018, the figures were 150,000 and 250,000, respectively.
What has been created is a severe humanitarian crisis. The United States has signed Safe Third-country agreements – which require that asylum-seekers apply for asylum in designated countries before applying in the United States – with Honduras, El Salvador, and Guatemala, countries which today have the first, fifth, and sixth highest country-wide homicide rates,[ii] respectively.
Mexico has not signed a Safe-Third country agreement, but in essence has become a waiting room for tens of thousands of Central American asylum-seekers that are waiting for their cases to be resolved by U.S. courts. The United Nations High Commissioner on Refugees, Michelle Bachelet has found the migratory policies of both Mexico and the United States – including the euphemistically titled "Migrant Protection Protocols" – to be in violation of human rights because they put migrants, especially children, at greater risk.[iii]
In 1954, the United States promoted a coup that toppled the democratically elected President Jacobo Arbenz, who was attempting to transition Guatemala from a feudal country to one of incipient capitalism.[iv] In Honduras, Washington supported the fraudulent 2017 re-election of Juan Orlando Hernandez and in 2019, continues to protect him, despite the fact that a New York court found him guilty as a co-conspirator to trafficking cocaine in the United States over a decade. Both cases are prime examples of what US economist Jeff Faux masterfully expressed as "What the US does in Central America drives Central Americans towards the United States."[v]
What are Mexico's interests in regards to migration? The decisions [Mexico] makes will have very important implications for internal politics and in its relations with the United States, Canada, and Central America. ECLAC's proposal for regional development is relevant and timely: it shows that xenophobia is not the only response to migration. [Mexico is] committed to the ratification of the USMCA (TMEC in Mexico), but has made little progress in becoming a more livable country to reduce forced migration.
Perhaps the containment, detention, and deportation of Central Americans, as well as the undermining of the asylum system have not been politically costly to the Mexican government so far, but the debts are piling up. It is a fact that Central American wariness of Mexico has increased, even to the point of viewing [Mexico] as an extended U.S. territory. [vi]
Simultaneously, the government has distanced itself from the Catholic Church and civil society organizations, which serve migrant shelters. The ephemeral "triumphs" of temporarily avoiding tariffs could ultimately end up being more costly: the attraction to the massive U.S. market, and even the (useless) intent to appease Trump are understandable, but should not come at the cost of selling Mexico's soul.
*Associate Professor, Center for Research and Teaching in Economics (CIDE); member of the Advisory Board, Mexico Institute, Woodrow Wilson Center for International Scholars. 
Opinions expressed here are solely those of the author. 

---
[i] Ramos, Jorge (2019), Trump: 'I'm using Mexico', The New York Times, October 7,  https://www.nytimes.com/2019/10/07/opinion/trump-im-using-mexico.html
[ii] United Nations Office for Drugs and Crime (2019), Statistics and Data, Intentional Homicide Victims, https://dataunodc.un.org/crime/intentional-homicide-victims
[iii] Notimex (2019), Riesgo de violar derechos por política migratoria mexicana: Bachelet, https://www.jornada.com.mx/ultimas/politica/2019/09/09/riesgo-de-violar-derechos-por-politica-migratoria-mexicana-bachelet-2464.html
[iv] González Harbour, Berna (2019), Vargas Llosa y la casilla del miedo, en El País, Madrid, 29 noviembre.
[v] Faux, Jeff (2018), How What We Do There Drives Central Americans Here, 9 de mayo, https://prospect.org/power/drives-central-americans/
[vi] Martel, Roxana y Amparo Marroquín (2019), La desconfianza centroamericana a México, 22 julio, https://www.nexos.com.mx/?p=43463
About the Author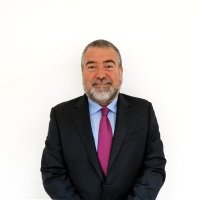 Carlos Heredia
Advisory Board Member, Mexico Institute;
Associate Professor, Centro de Investigación y Docencia Económicas (CIDE)
Read More
---
Mexico Institute
The Mexico Institute seeks to improve understanding, communication, and cooperation between Mexico and the United States by promoting original research, encouraging public discussion, and proposing policy options for enhancing the bilateral relationship. A binational Advisory Board, chaired by Luis Téllez and Earl Anthony Wayne, oversees the work of the Mexico Institute.  Read more