Native American Energy Sovereignty is key to American Energy Security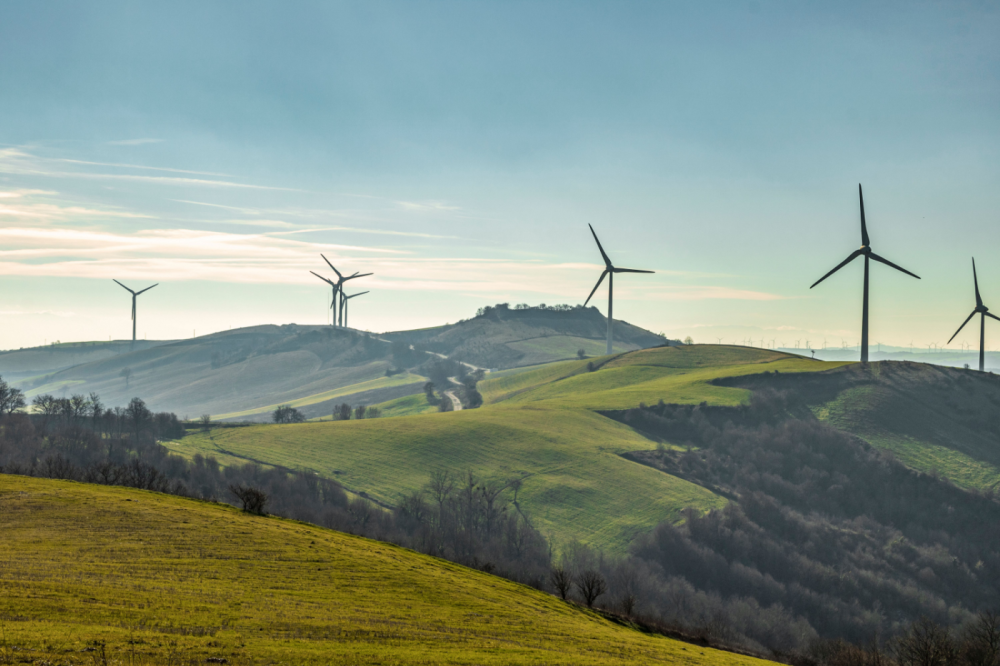 Authors: Rick Tallman, Daniel Cardenas, and Morgan Bazilian
Martin Scorsese's new film, "Killers of the Flower Moon" brings David Grann's award-winning book to a wide audience. The story depicts the murders of tens of Osage people in Oklahoma after the discovery of oil—a brutal attempt to limit the amount of wealth given to the Native Americans.   
As the energy transition plays out across the United States, tribal communities see both a tremendous opportunity and a direct threat to their sovereignty.  The immense natural resources of tribal lands will almost certainly be needed to help secure the future of American energy security. At the same time, a history of energy exploitation has left reservation communities with systemic problems and unmet needs that energy policy makers, regulators and industry leaders must acknowledge, understand, and address in any go-forward plans.
Each Tribe's energy strategy is driven first and foremost by the needs and priorities of their tribal citizens, especially those living on reservation land.  Although community needs vary greatly between tribes and their reservation locations, they share a root of rampant poverty fueled by a pervasive lack of economic opportunity.  These challenges are made more difficult by layers of government bureaucracy, including Federal, State, Local, and Tribal, that severely limit the impact of many tribal efforts.  
Priority needs of Native American communities include a focus on economic development, education, and environment. Fighting generational poverty is the key. More than one in four Native Americans live in poverty, the highest rate of any group in the United States. The poverty rate is even higher for those who reside on reservations. Unemployment continues to drive much of daily life on reservations. Although the official unemployment rate among Native Americans is high (currently 8% - about twice the national average), unemployment among people living on reservations continues to hover around its historical 50% mark. Additionally, less than 50% of native homes are connected to a public sewer system and of those, 16% lack indoor plumbing and 14% lack electricity
Standing in stark contrast to the challenges reservation communities face is the opportunity to access the trillions of dollars of natural resources found on their sovereign lands.  Unfortunately, structural political and regulatory barriers have made it difficult for tribes to take advantage of development opportunities, combined with the paternalistic policies of the Federal government towards tribes continue to make self-determination and tribal sovereignty an uphill battle in terms of resource development.  The resource mix of each tribe is different, and greatly impacts their respective economic and political positions. 
How can it be that our country's most valuable natural resource portfolio is collectively owned by our poorest citizens?  Without the basic authorities to enforce laws or levy taxes, hamstrung tribal governments are often forced to bargain for basic financial solvency at the expense of their cultural values. At least three things can help. First, Federal and state policy makers, regulators and industry leaders must seize the opportunity offered by the energy transition to achieve national energy security goals in partnership with tribal communities and with respect to their energy sovereignty and self-determination. Second, Tribes should be included early and often in meaningful discussions about permitting and revenue sharing, before outside development plans are finalized. Third, vastly increased funding for tribal energy development projects should be allocated by congress and the federal government, which minimize funding match requirements and direct competition amongst tribes. 
If federal and state policy makers, industry, and academia can rise to meet these challenges, pursuit of the dual goals of energy security and tribal self-determination can support a new era of economic opportunity and prosperity for tribes and American energy independence.
Contributor
Morgan Bazilian
Global Fellow;
Director of the Payne Institute and Professor at the Colorado School of Mines
Read More
---
Wahba Institute for Strategic Competition
The Wahba Institute for Strategic Competition works to shape conversations and inspire meaningful action to strengthen technology, trade, infrastructure, and energy as part of American economic and global leadership that benefits the nation and the world. Read more