Negotiators Must Redouble Efforts as Clock Ticks on NAFTA
After a short cooling off period, the North American Free Trade (NAFTA) negotiators need to redouble efforts to forge an agreement this summer that all three countries find beneficial.
An agreement that preserves and increases the almost 14 million American jobs supported by NAFTA is clearly in the U.S. interest. On June 18, Secretary of State Mike Pompeo provided an optimistic perspective that agreements could be reached "in the coming weeks."
A North America without NAFTA would lose billions of dollars in exports, millions of jobs and increase consumer expenses, according serious studies. The new U.S. steel and aluminum tariffs and retaliation by others will cost additional jobs if left in place.  
The U.S. Chamber of Commerce says NAFTA uncertainty and the new U.S. tariffs are already raising costs and taking a toll on business. A NAFTA that better prepares the U.S. for the global competition with China makes much more sense than weakening cooperation with the United States' two biggest export markets and production partners.
To find success, however, the rhetoric needs to move beyond misleading statements about "trade deficits" and "fair trade" to fact-based analysis and proposals to improve the agreement in ways that all three countries' leaders can defend at home.
About the Author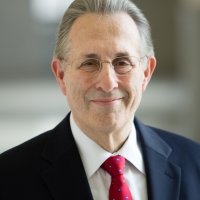 Earl Anthony Wayne
Public Policy Fellow;
former Career Ambassador to Afghanistan, Argentina, and Mexico
Read More
---
Mexico Institute
The Mexico Institute seeks to improve understanding, communication, and cooperation between Mexico and the United States by promoting original research, encouraging public discussion, and proposing policy options for enhancing the bilateral relationship. A binational Advisory Board, chaired by Luis Téllez and Earl Anthony Wayne, oversees the work of the Mexico Institute.  Read more