NPIHP Announces Summer 2011 Nuclear Boot Camp Participants
The Nuclear Proliferation International History Project is please to announce the participants of the 2011 Nuclear Boot Camp in Allumiere, Italy.
The Nuclear Proliferation International History Project is please to announce the participants of the 2011 Nuclear Boot Camp in Allumiere, Italy.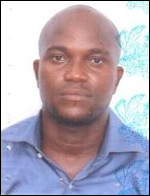 LUCKY ASUELIME is a PhD candidate in the Political Science department of the University of Kwazulu Natal. His dissertation is titled, "British Foreign Policy Towards Apartheid South Africa's Nuclear Legacy." Lucky received a Master of Arts by Research, Coursework and examinations in History and Strategic Studies from the University of Lagos, Nigeria, in 2008 with a thesis titled, "Nigeria and the United States Diplomatic Relations, 1960 – 2007." He received his BA in History and International studies from Ambrose Alli University in Nigeria, writing a mini-Dissertation on "The Changing role of the Nigerian Military, 1966 – 1999." Lucky's other research interests include South African Nuclear Relations, British-South African Military and Nuclear Relations, British Foreign Policy, the Cold War in Africa, African International Relations, Nigerian Diplomatic Relations and Nigerian Military History.
---
KRISTINE BERGAN is a Masters candidate in history from the University of Bergen, Norway. She has broad historical background, with specialization in both medieval and modern history. However, her main academic interest is modern international politics and conflict studies. During her undergraduate studies, Kristine spent one year on an Erasmus exchange to Utrecht, the Netherlands, where she studied political geography and conflict resolution.
---
ALEXANDRA (SASHA) BONI is currently a PhD student in History at George Mason University in Fairfax, VA where she studies new political history of Cold War America. Her proposed dissertation topic is on the relationship between America's cultural awareness of nuclear issues as expressed through visual media (political cartoons, film, etc), and the nuclear political climate during the late 1950s and the 1980s. Alexandra is also a digital historian examining how historians can utilize digital and web resources for research and how they can present their scholarship on the web. She received her Masters in History from Claremont Graduate University in Southern California, writing a thesis on the political cartoonist Herblock and his portrayal of the Korean Conflict.
---
LODOVICA CLAVARINO is a PhD candidate at the Doctoral School in Political Science of University Roma Tre. She is working on an international history research project tentatively titled, "The Foreign and Security Policy of the Federal Republic of Germany During Détente, 1967-1975." She graduated in Political Science in 2008, with a dissertation about "Science and Politics in the nuclear era: the pacifist choice of Edoardo Amaldi," based on archival research in the Archivio Amaldi, Dipartimento di Fisica, "La Sapienza," Roma.
Her main fields of interests are Cold War History (particularly Détente and its crisis), Nuclear Proliferation History, and West German Ostpolitik.
---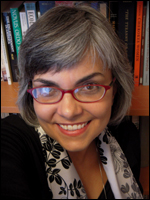 MARA DROGAN is a doctoral candidate at the University at Albany of the State University of New York finishing up a dissertation entitled "Atoms for Peace, U.S. Foreign Policy, and the Globalization of Nuclear Technology, 1953-1960." Her dissertation analyzes the bilateral agreements for cooperation on the peaceful uses of nuclear energy enacted under President Eisenhower's Atoms for Peace program. Mara holds a Masters degree in women's studies from the City University of New York Graduate Center, and a Bachelors degree from the School of Visual Arts in NYC. She has been teaching at the college level for ten years, mostly world, U.S. and women's history. Mara is completing her degree this spring and will be adjuncting while she looks for full-time academic employment.
---
FRÉDÉRIC GLORIANT is a PhD student in History of International Relations at the University of Paris III (Sorbonne Nouvelle), under the supervision of Frédéric Bozo. His focus is on Franco-British relations during the de Gaulle-Macmillan era (1958-1963) and how the two countries developed divergent visions of the Euro-Atlantic security architecture during this key period.
Academically, Frédéric studied humanities (Classics and Philosophy) at the Ecole Normale Supérieure and Sorbonne, and received his training in political science, history and international relations both at the Institut d'Etudes Politiques in Paris (Master of "Sciences-Po") and at the University of Newcastle, from which he received his MA in Politics in 2007.
Frédéric also had the opportunity to work as an intern in 2008 at the French Mission to NATO for six months in Brussels, specifically working on missile defense and non-proliferation issues.
---

CHRISTINE LEAH received her Bachelor's degree from the University of Queensland, Australia, Hons from the Australian National University, and is currently a Doctoral Candidate in Strategic and Defence Studies Centre at the Australian National University. Her academic interests include, but are not limited to, nuclear weapons strategy, extended nuclear deterrence, international nuclear history, and Asia-Pacific security.
---
MILES LINK is a second-year doctoral candidate in the School of English at Trinity College in Dublin, Ireland, under the supervision of Dr. Darryl Jones. Miles has previously studied English and American literature at New York University and Trinity College Dublin. The focus of his thesis is the reception of nuclear war in fiction, film and culture. This constitutes part of a larger interest in the impact of technology on popular culture and social theory.
His issues of interest include technology in literature, science fiction, cyberspace, consumption culture, the postwar era, the suburbs, critiques of science, media studies, the Cold War, American perspectives of Russia and the Soviet Union, apocalypse fiction, H.G. Wells, and mad science.
---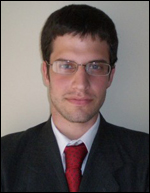 RODRIGO MALLEA is currently finishing his masters in Political Science at IESP in Rio de Janeiro, Brazil. His studies are focused on nuclear energy and non-proliferation issues. Rodrigo has been studying the Brazilian-Argentine case – two rivals in the Southern Cone and nuclear competitors who in their recent history developed parallel programs with military ends. Further, he has examined how these two countries managed to build trust though the ABACC (Brazilian-Argentine Agency for Accounting and Control of Nuclear Materials). Rodrigo is also a researcher at the Centre of International Relations at the Getulio Vargas Foundation (FGV). His other interests aside from the nuclear arena include Brazilian and Argentine politics, both in their domestic and foreign aspects.
---
MARY MCPARTLAND earned a BA in History and Spanish in 2003 from Regis University in Denver, Colorado. Since 2005, she has been working under Dr. Hope Harrison on her PhD at George Washington University in Washington, DC. Mary's dissertation focuses on a group of ten German atomic scientists who were detained at Farm Hall, England at the end of World War II. Along with the Cold War and Germany, she is interested in Early Modern Europe and the History of Science.
---
SITARA NOOR is working as a researcher. Prior to this, she worked as a lecturer in the Department of International Relations at National University of Modern Languages (NUML), Islamabad and delivered lectures on Defence and Strategic Studies, Conflict Resolution, and Peace Studies, among others. Presently she is associated with NUML as a visiting faculty in the same department.
Noor holds an M.Sc degree in Defence and strategic studies from Quaid-I-Azam University, Islamabad. While at university, she has worked as a research assistant with Dr. Nazir Hussian and carried out research on strategic stability in South Asia and the India-Pakistan peace process. Her present work broadly includes the areas of nuclear energy, nuclear safety and security, and nonproliferation issues.
---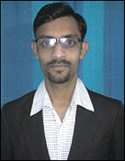 KAPIL PATIL is a PhD Candidate in the Centre for International Politics, Organization and Disarmament at Jawaharlal Nehru University. Kapil received a Masters in Defence and Strategic Studies from Pune University. He is currently interning at the Indian Pugwash Society, and working on a research project, "Emerging Nuclear Order in Asia." He received his BSc with High Distinction in Physics with a Minor in Mathematics from the University of Pune. His primary research interests include Nuclear Strategy, Arms Control and Disarmament issues.
---
ANNA WEICHSELBRAUN graduated in 2006 with a BA from NYU's Gallatin School of Individualized Study. She completed an interdisciplinary Masters in Sociology, Anthropology, and History at the Ecole des Hautes Etudes en Sciences Sociales and the Ecole Normale Superieure in Paris in 2009 while also teaching English to high school and college students. Anna began her PhD in anthropology at the University of Chicago in the Fall of 2009. For her doctoral research she will be focusing on historical and contemporary practices of the production and regulation of nuclear knowledge and technologies at the IAEA.
---
OLEG ZHURAVLEV is a sociologist whose research has focused on the social history of the Soviet university system and student movements. He is currently a PhD student in Political Science and Sociology at the European University of St. Petersburg, Russia. Oleg was a student with the Institute of Sociology at the Russian Academy of Science in Moscow, and received his undergraduate degree in sociology from Lomonosov Moscow State University in 2008.
Related Programs
Nuclear Proliferation International History Project
The Nuclear Proliferation International History Project is a global network of individuals and institutions engaged in the study of international nuclear history through archival documents, oral history interviews, and other empirical sources. At the Wilson Center, it is part of the Wilson Center's History and Public Policy Program. Read more
History and Public Policy Program
The History and Public Policy Program uses history to improve understanding of important global dynamics, trends in international relations, and American foreign policy. Read more