Refugee and Forced Displacement Initiative
With an ever-increasing number of people around the world displaced from their homes by protracted conflicts and persecution, a new approach to this insistent problem is urgently needed. The Wilson Center Refugee and Forced Displacement Initiative (RAFDI) will help policymakers and practitioners meet this challenge by expanding the space for new perspectives, constructive dialogue and sustainable solutions.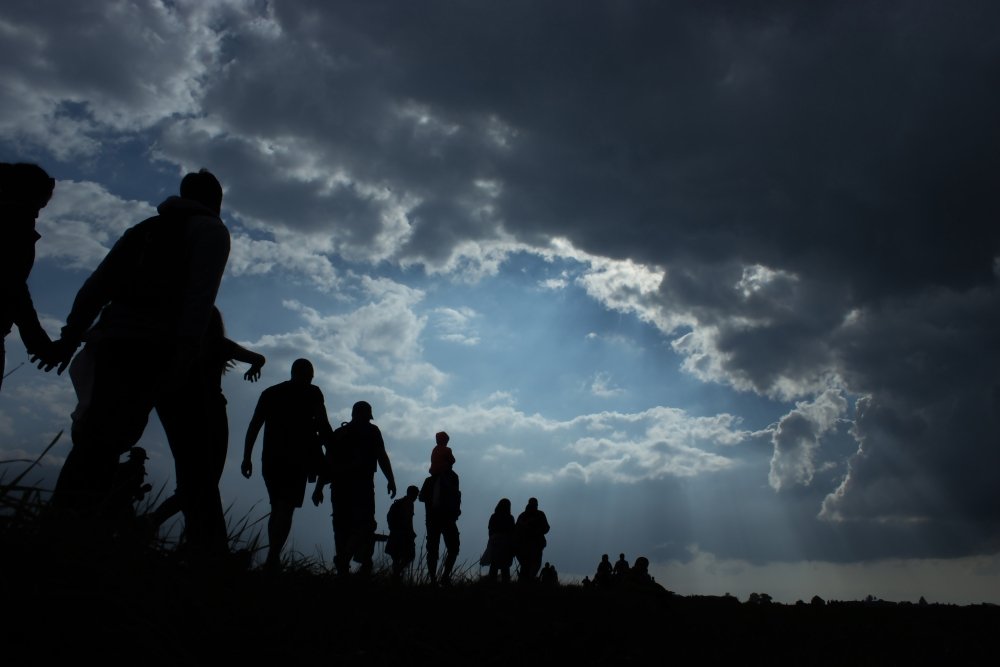 Challenge
The unprecedented scale of forced displacement makes it a global crisis and an urgent policy concern. More than 100 million refugees, asylum seekers, and internally displaced persons (IDPs) are forcibly on the move because of persecution, war, and other related factors. As forced displacement has increasingly become complex and protracted, it is no longer a humanitarian issue alone; it is also a development challenge. Failure to resolve this crisis will not only pose serious risks to the millions of lives at stake, but will also inevitably challenge global stability, economic growth, and U.S. foreign policy objectives.
Approach
Tackling the complex challenges of forced displacement requires a holistic approach involving the government, development, humanitarian and private sectors. RAFDI will tackle the unexamined assumptions of forced displacement from the human development perspective, putting the agency and potential of the displaced people at the center of analysis. We will bring narratives informed by the lived experiences of those affected the most.
RAFDI will convene thought leaders and experts for constructive dialogue; provide filtered research and analysis; publish and disseminate reports; and provide policy briefings. Elements we will explore include:
Global Trends and Response: As the situation in Ukraine shows, forced displacement is a growing global problem that is not confined to a particular region. Is the current multinational response sufficient to meet the growing need? What can nations do to address the causes of forced displacement in the first place?
Protracted Displacements: Of the more than 26 million refugees worldwide, about 16 million people, including 1 million children born between 2018 and 2020, are living in protracted refugee situations. Syrian refugees in Jordan or South Sudanese in Kenya are not returning home soon. How do we address the long-term needs of children, women, youth, and the elderly trapped in limbo in host countries?
Refugee Resilience: RAFDI will serve as an incubator for policies and strategies that reinforce refugee resilience and create a pathway to a brighter future. A well-informed audience will view the displaced people differently, and shape their narratives as resilient people that can be part of the solutions if they are empowered and given the opportunity to fully integrate into the host society. What are the most sustainable ways to empower refugees to better their lives and increase their impact and self-reliance?
Policy Gaps and Framework: Given the multi-generational reality of forced displacement, the current approach of holding refugees in temporary camps, walled off from the host population, is no longer viable. Is a need for more coherent framework that includes revisiting some of the basic assumptions and terminologies enshrined both in U.S. law and in the United Nations lexicon? Where are the policy gaps?
CONTACT
John Thon Majok, Director, Refugee and Forced Displacement Initiative (RAFDI), johnthon.majok@wilsoncenter.org