The Diplomat Reported CEF Coal Cap Meeting
The Diplomat reported CEF event on Capping China's Coal on November 24th.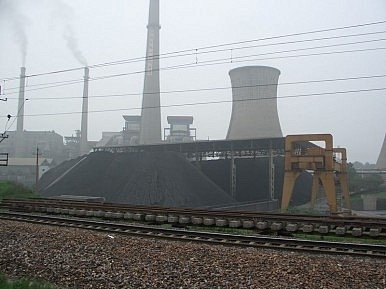 Whether a Chinese coal cap by 2030 is feasible was the subject under discussion at a Capping China's Coal event by the China Environment Forum of the Wilson Center on November 24th. The general consensus was that such a cap is possible, and recent positive signs (like the U.S.-China joint announcement on emissions reduction targets) indicate the government is taking the problem seriously. Still, there's a lot of work to be done to ensure that China's coal use reaches a peak soon. Jake Schmidt, International Program Director of the Natural Resources Defense Council, Yang Fuqiang, NRDC's Senior Advisor on Climate, Energy and Environment, Hu Tao from World Wildlife Fund-US and Kelly Sims Gallagher from the White House Office of Science and Technology Policy spoke at the meeting.
Full op-ed at: http://thediplomat.com/2014/11/can-china-put-a-cap-on-coal/
Photo Credit: Wikimedia Commons/ Tobixen
Related Program
China Environment Forum
Since 1997, the China Environment Forum's mission has been to forge U.S.-China cooperation on energy, environment, and sustainable development challenges. We play a unique nonpartisan role in creating multi-stakeholder dialogues around these issues. Read more