U.S.-Argentine Relations and the Visit of President Mauricio Macri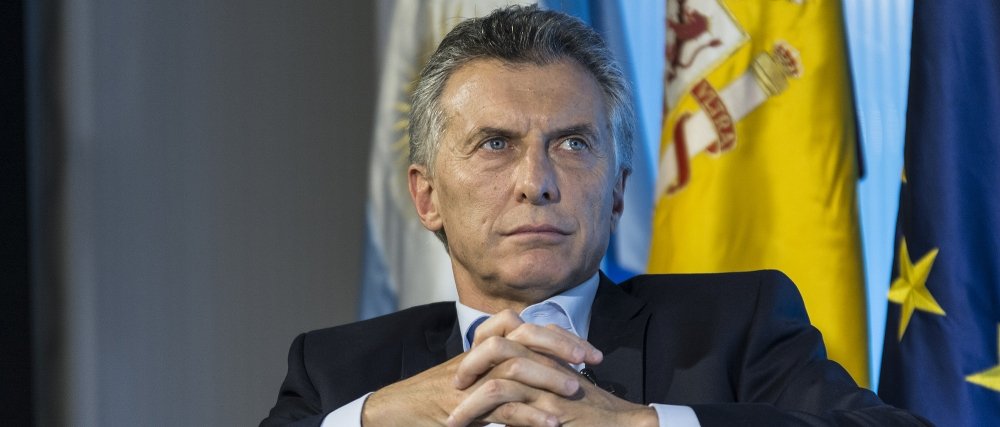 The April 27, 2017, White House meeting between President Donald Trump and Argentine President Mauricio Macri should herald a new era in U.S.-Argentine relations.  Bipartisan groups in the House and Senate have introduced resolutions lauding Macri's economic reforms, commitment to democracy and transparency, and desire to rekindle a productive relationship with the United States.  "Argentina barely has relations with the USA anymore," Macri said earlier this month.  "There is a great deal we could improve and hardly anything we could make worse."
Trump and Macri have known each other for years, including through their families' business relationships.  The two presidents have spoken twice by phone since Trump's election.  Argentina's Vice President, Gabriela Michetti, attended the National Prayer Breakfast in February along with Vice President Mike Pence, and Secretary of State Rex Tillerson met with Argentine Foreign Minister Susana Malcorra at a recent meeting of G-20 foreign ministers.  Argentina, which hosts the next meeting of the World Trade Organization this December, will also host the next G-20 Summit in 2018.
Yet the flurry of high-level contacts, capped by Thursday's face-to-face meeting at the White House, can't mask a deeper tension that, left unresolved, will hinder the flourishing of the bilateral relationship.  As a successful businessman Trump appreciates Macri's private sector savvy as well as efforts to reduce the fiscal deficit, cut government red tape, and settle with holders of Argentine debt after years of hostile stand-off.  At the same time, however, Trump's "America First" antipathy to free trade, open markets, and globalization is the direct antithesis of Macri's efforts to attract foreign investment and deepen Argentina's integration in the region and with the world, in order to create jobs and spur economic growth.  Argentina for decades was the poster child for Latin American protectionism, most recently during 12 years of kirchnerismo.  Since his inauguration, Macri has been devoted almost exclusively to cleaning up the economic mess left in its aftermath, with painful costs of adjustment.
Argentina has already felt the sting of this administration's protectionist impulses.  Within days of taking office, the administration cancelled an agreement some ten years in the making to allow U.S. imports of Argentine lemons.  Although the trade volume is small, for Argentina the issue has taken on outsized symbolic significance, especially amidst a firestorm of professed hostility toward NAFTA and free trade in general.  Similarly, sensing an opening with the new administration, U.S. biofuels producers have accused Argentina of dumping soy oil into U.S. markets.  Given that the United States is Argentina's largest external market for biofuels, the newly-opened investigation by the U.S. International Trade Commission is not a trivial matter.  Last year, in a similar case brought by the European Union, the WTO ruled in Argentina's favor. U.S. producers deserve a fair hearing, especially given that Argentine biofuels exports are taxed at a lower rate than soybeans.  But couldn't it also be possible that an agricultural giant such as Argentina is simply more efficient than U.S. or European producers?       
Macri will undoubtedly seek continued U.S. cooperation on security matters, including the fight against narcotrafficking.  The two countries may well announce a deepening of scientific and technical cooperation, one of the few areas to survive and even thrive during the era of kirchnerismo.  The crisis in Venezuela, where both leaders seek a restoration of democracy and the protection of human rights, is another area of convergence.  But for the relationship to truly prosper, the Trump administration's internal battle—simplified, but perhaps not inaccurately, as a fight between the Jared Kushner and Stephen Bannon wings for the soul of Donald Trump—will have to be resolved in favor of the internationalists.     
While the Trump administration works to resolve its internal differences and articulate a coherent strategy toward the region, Argentina, like other Latin American countries, is not standing still.  Argentina holds the rotating presidency of Mercosur, which expects to conclude a framework free trade agreement with the European Union by the end of year.  Macri has led the effort to find greater "convergence" between the countries of Mercosur (Brazil, Argentina, Paraguay, and Uruguay) and those of the Pacific Alliance (Colombia, Chile, Mexico, and Peru).  China has already made significant investments in Argentina's transportation infrastructure and the Macri government is seeking even more.   And Argentine grain exporters are already eyeing Mexico, Latin America's largest importer of food, in case tensions with the United States over NAFTA—something that terrifies U.S. exporters in farm belt states—cause Mexico to turn elsewhere to satisfy its domestic needs. 
All this means that the Trump White House on Thursday has a unique opportunity to signal to Argentina and Latin America as a whole that U.S. policy in the hemisphere is about more than border walls and tearing up free trade agreements.  The messaging is even more crucial for Argentina, which holds mid-term elections this October that may well define whether Macri's course of economic reforms deepens or dies on the vine.  
About the Author
---
Latin American Program
The Wilson Center's prestigious Latin American Program provides non-partisan expertise to a broad community of decision makers in the United States and Latin America on critical policy issues facing the Hemisphere. The Program provides insightful and actionable research for policymakers, private sector leaders, journalists, and public intellectuals in the United States and Latin America. To bridge the gap between scholarship and policy action, it fosters new inquiry, sponsors high-level public and private meetings among multiple stakeholders, and explores policy options to improve outcomes for citizens throughout the Americas. Drawing on the Wilson Center's strength as the nation's key non-partisan forum, the Program serves as a trusted source of analysis and a vital point of contact between the worlds of scholarship and action. Read more