U.S. Auto Proposals Pose Big Challenge for NAFTA Talks
House Speaker Paul Ryan (R-Wis.) said that he needs a proposed North American Free Trade Agreement (NAFTA) deal in the days ahead if Congress is to vote on it this year. The prospects for meeting that timeframe is unclear.
Getting a NAFTA  deal now would boost North America's economies, but trade ministers and negotiators from Canada, Mexico and the U.S. remain divided on difficult issues. Ministers have left negotiating teams to work in Washington and remain on call. They focused on rules for auto manufacturing last week.  
The so-called "rules of origin" (ROO) determine which autos can gain duty-free entry under a new agreement. The U.S. has proposed a complex system for which autos will be acceptable, and controversially seeks a minimum wage requirement for portions of the production process. Canada and Mexico pushed back. 
President Trump made a direct pitch for increasing vehicle production in the U.S. to auto executives Friday. He sharply criticized the current NAFTA agreement and threatened new tariffs on imported cars. Automakers are feeling squeezed.
About the Author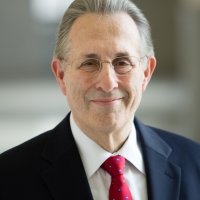 Earl Anthony Wayne
Public Policy Fellow,
former Career Ambassador to Afghanistan, Argentina, and Mexico
Read More
---
Mexico Institute
The Mexico Institute seeks to improve understanding, communication, and cooperation between Mexico and the United States by promoting original research, encouraging public discussion, and proposing policy options for enhancing the bilateral relationship. A binational Advisory Board, chaired by Luis Téllez and Earl Anthony Wayne, oversees the work of the Mexico Institute.  Read more