The Wilson Center Mourns the Passing of Francis A. Kornegay Jr.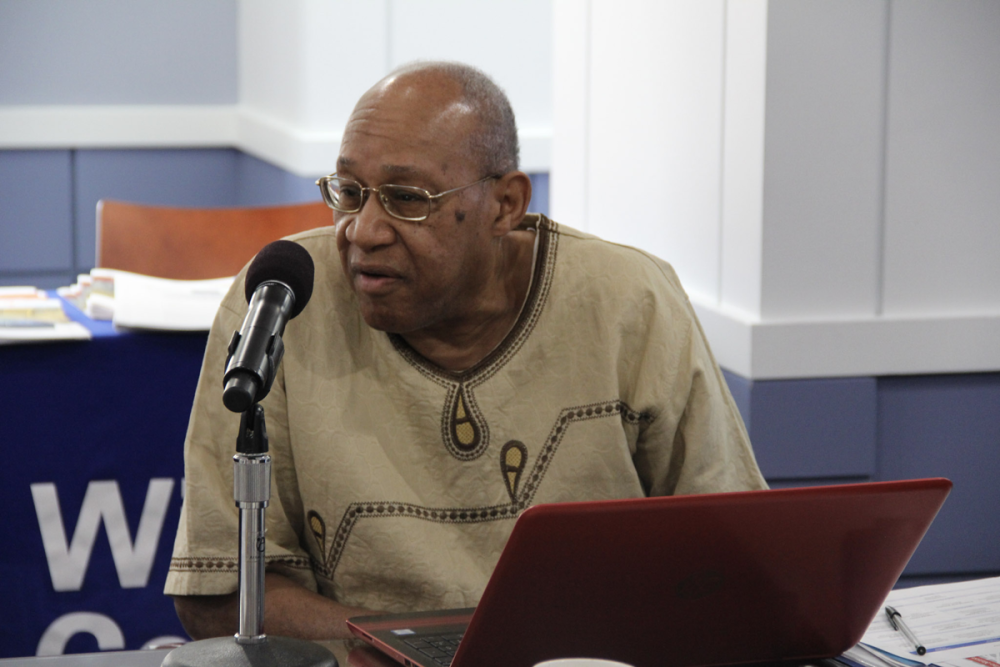 The Wilson Center is saddened to announce the passing of Mr. Francis A. Kornegay Jr., who was laid to rest on Friday, June 18, 2021. While undergoing treatment after a recent diagnosis with cancer, Kornegay passed away peacefully at Wits Hospice in the early hours of June 11. As a renowned academic, colleague, mentor, and friend, he will be deeply missed by the Wilson Center and the broader academic community.
The Wilson Center learned with deep sorrow of Francis Kornegay's passing on 11 June 2021. We will remember Francis for his deep commitment to Africa and to stronger and healthy U.S.-Africa relations, for his unwavering support for and contributions to the  Southern Voices Network for Peacebuilding (about which he reached out just three days before his passing), and for his work and publications as a Public Policy Fellow and later as a Global Fellow at the Wilson Center. We will miss him dearly at the Wilson Center, his intellectual home whenever he visited the United States.  Above all, we will miss him as a friend and colleague.  We send our deep condolences and prayers to his wife, Dr. Ellen and their son, Thabo.

----Monde Muyangwa, Director, Africa Program
An alumnus and longtime friend of the Center, Francis Kornegay was a Public Policy Fellow with the Africa Program in 2012 and a Global Fellow since 2013. At the time of his passing, Francis was a Senior Research Fellow at the Institute for Global Dialogue in South Africa. He was a long-term analyst of the global South, emerging power dynamics, and U.S. foreign policy, and over his lifetime he made valuable academic and policy contributions. In addition to working with the Center, Kornegay was a Senior Researcher at the Centre for Policy Studies at the University of the Witwatersrand and served as an editor of the Journal of the Indian Ocean Region (JIOR), as well as an expert with the South African Institute of International Affairs (SAIIA) and the Valdai Club. Before residing in South Africa, he led the African Bibliographic Center and served two terms as a Congressional Staffer under Charles Diggs and Walter Fauntroy—where he helped establish the Research and Evaluation Unit for the African Development Foundation. 
He co-edited "Laying the BRICS of a New Global Order" in 2013 and "Africa and the World: Navigating Shifting Geopolitics" in 2020. However, he has written extensively about a range of issues, including South-South cooperation, the rise of emerging powers, maritime security, the Indian Ocean Rim, the Indo-Pacific, Global Africa and the role of the diaspora, regional integration and Africa's role in a changing geopolitical landscape. At the Wilson Center, he published a project under the title 'From Global Hegemony to Global Community: Critical Reflections on a US foreign policy predicated on 'nation-building at home,' which was consistent with his unwavering commitment to the study of African Agency in international relations to ensure strategic autonomy in Africa's relations with strategic partners.
His work, ideas, and contributions to the academic and policy world will create a legacy that Pan-Africanists, internationalists, and scholars everywhere can build on for generations to come.
Related Program
Africa Program
The Africa Program works to address the most critical issues facing Africa and U.S.-Africa relations, build mutually beneficial U.S.-Africa relations, and enhance knowledge and understanding about Africa in the United States. The Program achieves its mission through in-depth research and analyses, including our Africa Up Close blog, public discussion, working groups, and briefings that bring together policymakers, practitioners, and subject matter experts to analyze and offer practical options for tackling key challenges in Africa and in U.S.-Africa relations.   Read more