Biden Has a Proven Track Record with Ukraine: What Can We Expect from His Administration?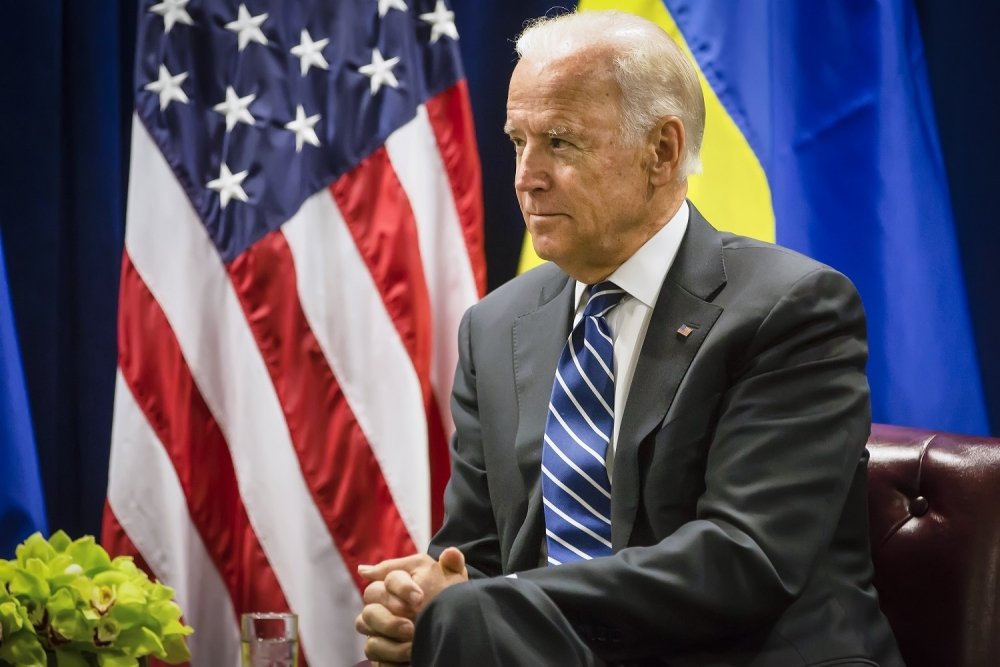 BY MARK TEMNYCKY
On January 20, 2021, Joe Biden became the 46th president of the United States. While numerous heads of state have shared that they look forward to working with him, no other country will be more relieved by a Biden presidency than Ukraine.
Throughout his career in public service, Biden has been a friend of Ukraine. During his time in the US Senate, he served on and chaired the Senate Foreign Relations Committee, where he became well acquainted with Ukraine's challenges and aspirations. The senator from Delaware sponsored six pieces of legislation and cosponsored thirty-three others in support of this Eastern European state. These bills ranged from declarations deploring the Soviet government's active persecution of religious believers in Ukraine to ones providing security sector cooperation or helping Ukraine forge a path to NATO membership.
As vice president of the United States under President Barack Obama, Biden became the point person on Ukraine. Biden traveled to Ukraine on six occasions, more than any previous American president or vice president. During his first trip, Biden stated that Ukraine had "come a long way since the 2004 Orange Revolution" and that, while there was still work to be done, the United States would stand by Ukraine as it continued on its path to democracy.
From the start of the Donbas conflict and Russia's illegal annexation of Crimea in 2014, Biden worked hard with American and European leaders to implement sanctions against Russia for its aggressive behavior. At Obama's direction, Biden oversaw American efforts to provide aid to Ukraine in its time of need, including more than $2 billion in financial assistance. The United States trained Ukrainian soldiers, helped Ukraine implement key defense reforms, and provided critical, nonlethal military equipment to Ukraine. This military aid included night-vision goggles and counter-battery radars, hardware that the Ukrainians lacked. Finally, Biden worked tirelessly with former Ukrainian president Petro Poroshenko and other Ukrainian leaders in their fight against corruption.
During the Obama-Biden administration, the United States helped Ukraine implement crucial anticorruption legislation. These efforts helped Ukraine earn a significant loan from the IMF and paved the way for Ukraine's visa-free travel to the EU. Biden spoke with Ukrainian leaders on how to reform their government, and Poroshenko visited Obama at the White House, where they discussed ways to strengthen US-Ukraine relations. Biden's interactions with Ukrainian leaders demonstrated America's willingness to help Ukraine in its time of need and emphasized Ukraine's desire to establish itself as a true democracy.
As the newly elected president of the United States, Biden is expected to build on the US-Ukraine relationship. First, he will continue to hold Russia accountable for its aggressive behavior in Eastern Europe. The United States will work with its allies as they continue to renew Russian sanctions. These sanctions, and Russia's suspension from the G7, will remain in place until Crimea has been returned to Ukraine and the Donbas conflict has been resolved. The Biden administration is also expected to respond forcefully to the recent cyberattack on America's critical infrastructure. A response could include additional Russian sanctions, potential cyber retaliations, and further suspensions of Russia from additional international organizations.
Second, the Biden-Harris administration is likely to seek from Congress additional military assistance to Ukraine as that country continues its fight against Russian aggression. Biden has promised to provide lethal military equipment to Ukraine. In all probability, the United States will ensure that Ukraine has the military assistance it needs to deter the Russian threat. The United States is also projected to continue its military training operations with Ukraine to help Ukraine modernize its defense capabilities, and to assist the Ukrainian Ministry of Defense as it seeks to reform Ukraine's military doctrine.
Third, the United States is expected to aid Ukraine in its fight against corruption. Currently, Ukraine is facing a constitutional crisis as the Ukrainian government and the constitutional courts find themselves at odds on anticorruption reform and the authorities of different branches of government have to impose specific reform mechanisms. The Biden administration may pressure the Ukrainian leadership to overcome these challenges, as further relapses could see the Ukrainians miss out on future loans from the IMF. The Biden administration will likely stress that Ukraine must eliminate corruption, and the United States may seek to further this goal by engaging with Ukrainian government officials, politicians, business owners, and activists.
Overall, Biden's track record has demonstrated that he is very familiar with the challenges Ukraine faces, but this is not something Ukrainians should take for granted. Biden understands the importance of the US-Ukraine relationship within a larger regional and global context, and his administration is expected to work vigorously to help this Eastern European state in its fight to join the democratic nations. In turn, the Ukrainian government must demonstrate that it is willing to implement crucial anticorruption reforms. With a knowledgeable politician and a friend to Ukraine once more leading the United States, Ukraine has its best opportunity to move forward on its path to democracy.
Disclosure: During the 2020 US presidential election, Mark Temnycky was a volunteer and an adviser to Ukrainian Americans for Biden (UAB), a network within the Democratic National Committee's National Democratic Ethnic Coordinating Council. The opinions expressed in this article are those solely of the author and do not reflect the views of the Kennan Institute or UAB.
About the Author
---
Kennan Institute
The Kennan Institute is the premier U.S. center for advanced research on Russia and Eurasia and the oldest and largest regional program at the Woodrow Wilson International Center for Scholars. The Kennan Institute is committed to improving American understanding of Russia, Ukraine, Central Asia, the Caucasus, and the surrounding region though research and exchange. Read more