Femicide Hits All-Time High in Brazil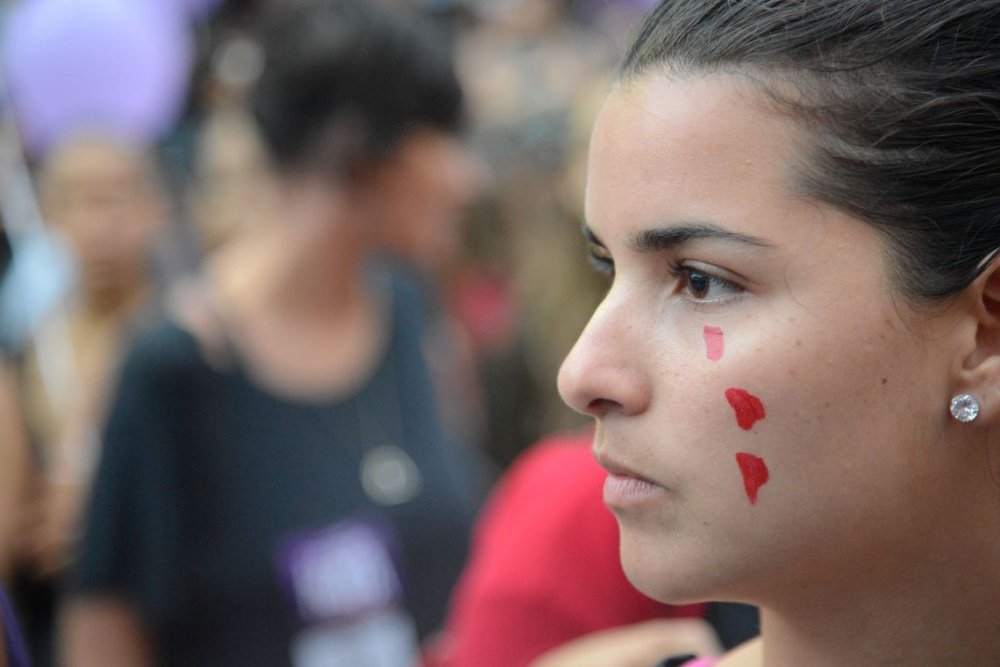 While latest crime statistics from Brazil have shown an encouraging reduction in murder rates, trends of violence against women remain worrying. Violent deaths fell 10.8 percent nationwide in 2018, but femicide cases increased 4 percent in the same period.
Femicide differs from murder, as the female victims are killed due to their gender, often involving domestic violence. Meanwhile, rape and domestic violence figures have also increased.
This data comes from the 2019 Annual Brazilian Public Security report, released yearly by the Brazilian Public Security Forum (FBSP).
Murders Down, Femicide Rates Up
Femicide was defined as a specific crime under the Brazilian Penal Code in 2015. Classified as a sub-category of murder, it refers to the murder of a woman as a consequence of her gender, whether due to discrimination or contempt, or in cases of domestic violence.
According to Cristina Neme, one of FBSP's researchers, the femicide law has been an important advancement in the field of Brazilian public security. "It helps to give visibility to these types of crimes," she tells The Brazilian Report. "If we look at how things were ten years ago, the public debate on domestic violence is so much larger now."
As femicide is still a relatively new concept in Brazil, there is the possibility that the uptick in instances of femicide is due more to a change in police methodology as opposed to an absolute increase in deaths. For instance, murders that previously would have been registered as homicides may now be listed as femicides.
Although Ms. Neme agrees with this hypothesis, she warns that there is a need to analyze each state individually. "While the country as a whole saw a reduction in homicides, rates increased in certain states, such as in Ceará and Roraima, where femicides went up as well."
Indeed, while Roraima's murder rate increased by 64.9 percent, violent deaths with female victims rose 165.7 percent. In Ceará, the overall homicide rate actually fell by 10.6 percent, but among women victims it actually shot up 26.1 percent, indicating an absolute rise of female victims.
The FBSP calculated a total of 1,206 femicides in 2018: 1.1 per 100,000 women—a 4 percent increase from last year.
The data on femicides is still inconsistent. While in most states femicide accounts for around 20 to 40 percent of female homicides, the proportion is unrealistically low in Ceará and Amazonas, at just 6 and 4.5 percent, respectively.
Ms. Neme states that the FBSP faces a significant challenge in determining the methodology used by each state in producing statistics. "Some states take the initiative to produce more detailed results, while others don't—they just take statistics straight from police reports," she says. She explains that more detailed data comes from states that analyze the police investigations of each crime, "which gives a more complete overview of the case."
Brazil's Deadly Domestic Violence Problem
As mentioned above, Brazilian law considers domestic violence to be a legal motive for femicide, with the FBSP stating that these murders "are a culmination of a series of violence which often go unreported." Indeed, a study from the São Paulo Prosecution Service showed that after analyzing cases of violent death of women, only 4 percent of victims had previously reported cases of violence perpetrated by their killers.
Reports of domestic violence rose 0.8 percent in 2018, reaching the alarming rate of one incident per every two minutes.
The study also showed that the typical profile of femicide victims are black or parda women aged between 25 and 35 with an elementary school education. In relation to the perpetrators, 88.8 percent of femicides were committed by current or former partners.
Harrowing Sexual Violence Figures
Perhaps the most concerning piece of information from this year's Public Security Annual Report is that four girls under 13 years of age are raped every hour in Brazil.
The majority of sexual violence victims are shockingly young. 81.8 percent are female, with cases most common for girls between 11 and 15 years old. Meanwhile, for male victims, the range is even younger, with most victims aged between 3 and 8. Cases of sexual violence, in general, increased by 4.1 percent in 2018.
"This is not exactly a new phenomenon, but it's a problem that has traditionally been made invisible in Brazil," explains Ms. Neme. The researcher stressed the need for these statistics to be freely available and part of the public debate, opening space for awareness and action in the education system and government.
Like the content? Subscribe to the Brazilian Report using the discount code BI-TBR19 to get 20 percent off any annual plan.
Image by Fernando Frazão via Agência Brasil
About the Author
---
Brazil Institute
The Brazil Institute—the only country-specific policy institution focused on Brazil in Washington—works to foster understanding of Brazil's complex reality and to support more consequential relations between Brazilian and U.S. institutions in all sectors. Read more