Indian History and the Colonial Archive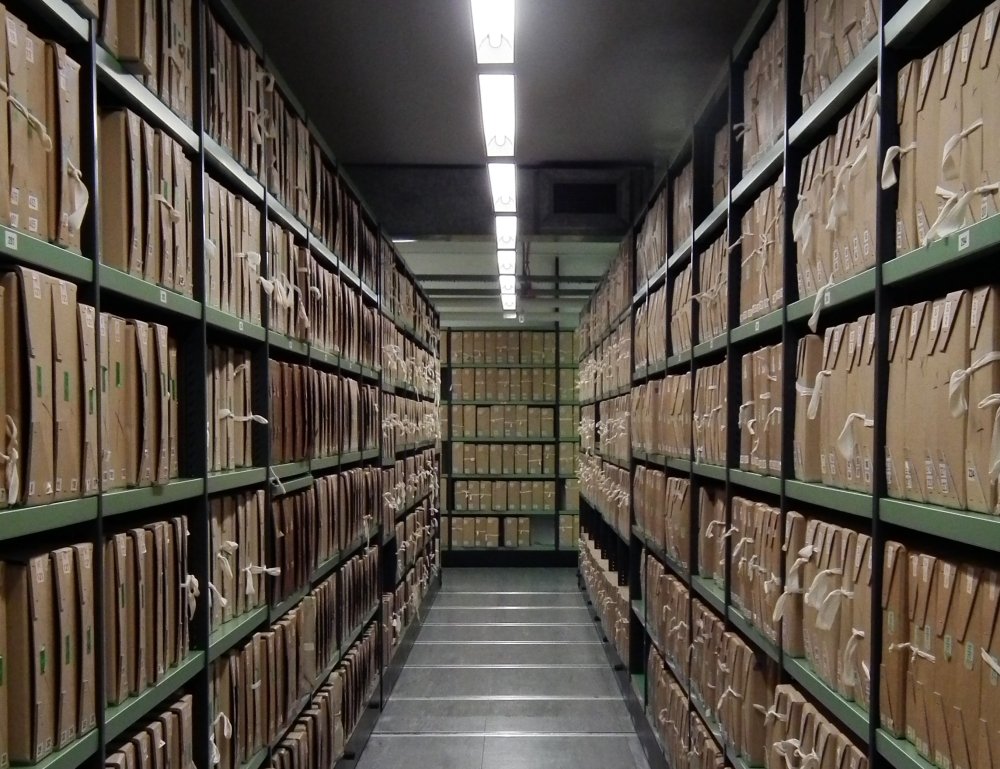 The Nepal Institute for International Cooperation and Engagement (NIICE) recently convened a roundtable discussion on studying India's international relations through archival material. Four panelists, including myself, were asked to speak about our experiences as historians or social scientists working on India – keeping in mind the privilege of upper caste Hindu society and its exposure to education, resources and audiences outside of India. I focused my remarks on my own early intimacy with archives, textual and artefactual through the family archive, and the methods I have found useful in my work as a historian of India's role in the Cold War.
The panelists shared a variety of scholarly and research concerns during the discussion. Many of the issues we raised dealt with the challenges of accessing archival material that most Indian students face, or the abject state of the Indian archives. Two issues emerged from the discussion that I see now as having gained wide currency in ongoing writings on Indian historiography. It is these issues that I would like to unpack below.
First is the notion that the Western archive is ideal and malleable enough to accommodate history-writing, as opposed to the Indian archive, which is described as somehow always incomplete and disappointing. This is a widely popular sentiment and is mostly a reflection of the many structural issues with Indian archives, inside and outside of New Delhi. Such assessments of the archives in India wholly ignore precisely what historians working on India cannot afford to ignore – that the archive in India is essentially postcolonial. By this, I mean not only that the earliest records of India's external affairs were preserved by a colonial administration, but also that the colonial condition has had a profound impact on how archives in India came to be.
The British administration chose what papers to archive, which were eventually divided and handed down to the successor states (i.e. India and Pakistan), and what not to archive. These surviving papers form the entirety of the pre-independence collections at the National Archives of India, New Delhi. The most comprehensive collection of political papers dealing with this time period, though, are found in the British Library in London within the "India Office Papers." The catalogues for the study of South Asia at the British Library alone run into thousands of papers and images, and are either digitized or accessible in person or by request through the library.
In terms of the post-1947 collections, primarily in the realm of external affairs, The National Archives (TNA) at Kew Gardens, just outside of London, has some form of archived material on every conceivable international relations issue that India was dealing with, and in large swathes too. This is due to the close relationship that the Indian state continued to foster with the UK post-independence, especially up through the end of Prime Minister Jawaharlal Nehru's tenure in 1964. Similar to the British Library collections, these papers too are either digitized or accessible in person or by request.
There are various other pertinent collections scattered around the UK (notably at the universities of Cambridge and Oxford), but even with just the two examples I've chosen, it is easy to draw comparisons and to see the great economic disadvantage that the archives in India faced when they were established, and continue to face down to the present day. A dearth of financial support for India's archives greatly limits the preservation and cataloguing of records, the hiring of library scientists with requisite skills, digitization, and public outreach. Eminent historians such as Professor Mushir-ul-Hasan, when he was Director of the National Archives of India, New Delhi, attempted to overhaul the collections, but ran into huge structural issues. To the extent that these individuals could, they introduced some order into a rapidly deteriorating situation, but they were severely constricted by both funding issues and a lack of political will at the government level.
The economics of setting up and running an archive is not secondary to any other concern, particularly in an Indian context. While the British Library is able to in turn provide funding for the acquisition of other archival collections, Indian archives struggle to gain adequate funding. A particularly ironic consequence of this system is on display when Indian historians apply for research grants to cover expenses involved in accessing archival collections about India in the UK.
A second, and related issue, connects the setting up of early archival collections in India with the problem of Eurocentrism in International Relations. I have discussed above the inherited nature of the archive in India. This inherited archive was built upon by historically attuned minds, not least of whom was Nehru himself, whose selected works run into a hundred volumes (in the Second Series alone). Figures such as A. Appadorai and S. Gopal were radical and revolutionary in writing Indian history into International Relations debates and publishing in international journals, while establishing archives in India, at the aforementioned institutions but also at the Historical Divisions within government ministries, most crucially the Ministry of External Affairs.
Indian historians in the 1950s-1970s were deeply engaged with Third Worldism, Afro-Asianism, and the politics of the Global South, while also being more widely internationalist. Given the participation of Indians in the two world wars, as British subjects and the setting up of the United Nations only two years prior to India attaining independence from British rule, Indian historians of that time wrote Indian political history as international history. Yet, in the present day, some of the international history of India is uncritically accepting of the view that there is now a historical turn in International Relations from which the study of India is benefiting – a view emanating from a strongly trans-Atlantic perch.
This stymies any serious work that could emerge within historical International Relations because, even as we say we are working to dismantle Eurocentric international relations theory, we see historical International Relations as "coming" to India rather than having already had a past here. Because of the view that the western archive is aspirational, but also because we do not recognize Indian historiography as originary for International Relations theory, it turns out that not only do our methodological sources need decolonizing or indeed the acknowledgement that in their present state they are highly colonized, our epistemological sources too need to be decolonized.
For historians of India's international relations, this will require a sharp turn in the ethics of their scholarship towards a more sophisticated understanding of what it means to be an archival scholar, beyond the materiality of the archival material, towards a critical view of the highly politicized archive.
About the Author
Swapna Kona Nayudu
Associate at the Harvard University Asia Center and Associate at the National University of Singapore's Asia Research Institute
Read More
---
History and Public Policy Program
The History and Public Policy Program strives to make public the primary source record of 20th and 21st century international history from repositories around the world, to facilitate scholarship based on those records, and to use these materials to provide context for classroom, public, and policy debates on global affairs. Read more
Cold War International History Project
The Cold War International History Project supports the full and prompt release of historical materials by governments on all sides of the Cold War. Through an award winning Digital Archive, the Project allows scholars, journalists, students, and the interested public to reassess the Cold War and its many contemporary legacies. It is part of the Wilson Center's History and Public Policy Program. Read more