Irene Wu: Measuring Nations' Soft Power
Wilson Center alum Dr. Irene Wu had her research recently used in a National Academies study.
A Wilson Center alum, a senior analyst with the FCC and an adjunct professor at Georgetown University, Dr. Irene Wu specializes in global politics, history and regulation of communications technology. During her time at the Wilson Center as a Fellow of the Kissinger Institute on China and the United States as well as of the Asia Program, Wu began her research on measuring soft power in the international system. She participated in many Wilson Center events, wrote a plethora of publications, and did an interview for Wilson Center NOW about her research on soft power. This research was recently used in the National Academies of Sciences, Engineering and Medicine's publication A Decadal Survey of the Social and Behavioral Sciences.You can view her research that the study used here.
Q: Your most recent research revolves around measuring soft power. Could you explain to the Wilson Center audience what soft power is and what makes it so hard to measure?
A: Soft power is a country's ability to persuade, rather than coerce, other countries to accept its point of view.  This kind of social and cultural influence can be tricky to measure.  Most scholars rely on opinion polling for measurement, which limits work to understanding just a few key countries.   The Soft Power Rubric I developed is a more historically robust and globally complete approach to this measurement challenge.
Research shows that social interaction and communication between people is essential to cooperation.  These alone does not produce results, but without communication and social interaction, lack of cooperation is nearly guaranteed.  Therefore, counting the number of social interactions between the people of different countries is one way to measure the potential scale and intensity of those countries' soft power relationships.
The Soft Power Rubric identifies four types of social interactions.  If I am interested in a foreign country, there are a range of things I might do:  watch a movie from that country, visit that country, go to school there, or emigrate there.

While I was at the Wilson Center, I developed a database of these interactions for about a hundred countries from 1960 to 2015.  I look forward to working with scholars who may have innovative ideas on other kinds of social interaction and communication that could be added to the Soft Power Rubric.
Q: Your soft power research was recently used in a National Academy of Sciences, Medicine and Engineering study regarding intelligence analysis. Why is the concept of soft power important for intelligence and security experts to consider?
A: Alliances matter in national security and strong, vibrant soft power relationships are good foundations for a lasting alliance.  I think that is why the National Academy highlighted my project as a promising research direction in intelligence national security.   
In the foreign policy community, there is a consensus that understanding a country's soft power is significant, but because it is hard to measure it is not taken as seriously as military and economic power.  At the same time, we often see in international relations that the country with greater military or economic power does not always prevail. If we can measure and understand soft power better, then we can better differentiate if and when soft power matters.
One important implication of my research is that if we think greater soft power results from more social interactions or, said another way, when there is greater integration between societies, then one country has a soft power relationship with (not over) another country.  The alliance is stronger when there is a reciprocal exchange.  When talking about power in politics, emphasizing with not over is a major shift in thinking about power.
Q: Based on your analysis of soft power in different countries, how would you rank countries with the most soft power, and what does that mean for them?
A: The Soft Power Rubric dataset I have created ranges from 1960 to 2015.   These three tables show global and regional leaders in soft power resources for 1960, 1990, and 2015. As expected, the US ranks highly throughout.  More interesting are the regional level shifts.

In the 1960s, France is a major destination for foreigners, whether immigrants, students or visitors.  India's emigrants and students are a major presence abroad.
The 1990s shows Japan is a major leader in both sending and receiving students and visitors.  The large wave of students from China begins around this time.
Germany from 1960's to 2015 both sends citizens abroad and receives foreigners in large numbers.    Australia throughout this period is a major host of foreigners in Asia.
I also have data for individual countries in the Middle East and Africa, but more is needed to make robust regional comparisons.
Q: What's next for you? Do you have any upcoming projects or future plans you can tell us about?
A: While I have a lot of ideas I am working on, concretely a few things are happening soon:
Understanding soft power through the lens of higher education is the theme of a chapter in  Cultural Values in Political Economycoming out summer 2020.  This research shows that British and French colonial education policies still reverberate to their advantage today and that new regional centers of power are emerging in Africa and Southeast Asia through flows of higher education.
India's soft power resources, which points out the Indian diaspora community abroad, more than its movies, as the greatest opportunity for foreigners to learn about India, is the subject of an article under review for publication.
Collaborations with other scholars on looking at soft power relationships are underway to compare
US, Japan, and China in Southeast Asia
Russia and China in Central Asia. 
About the Author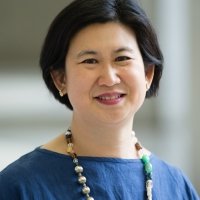 Irene Wu
Former Fellow;
Adjunct Professor, Communications, Culture and Technology Program, Georgetown University
Read More
---
Asia Program
The Asia Program promotes policy debate and intellectual discussions on U.S. interests in the Asia-Pacific as well as political, economic, security, and social issues relating to the world's most populous and economically dynamic region.  Read more
Kissinger Institute on China and the United States
The Kissinger Institute works to ensure that China policy serves American long-term interests and is founded in understanding of historical and cultural factors in bilateral relations and in accurate assessment of the aspirations of China's government and people. Read more