Migrants and the Mediterranean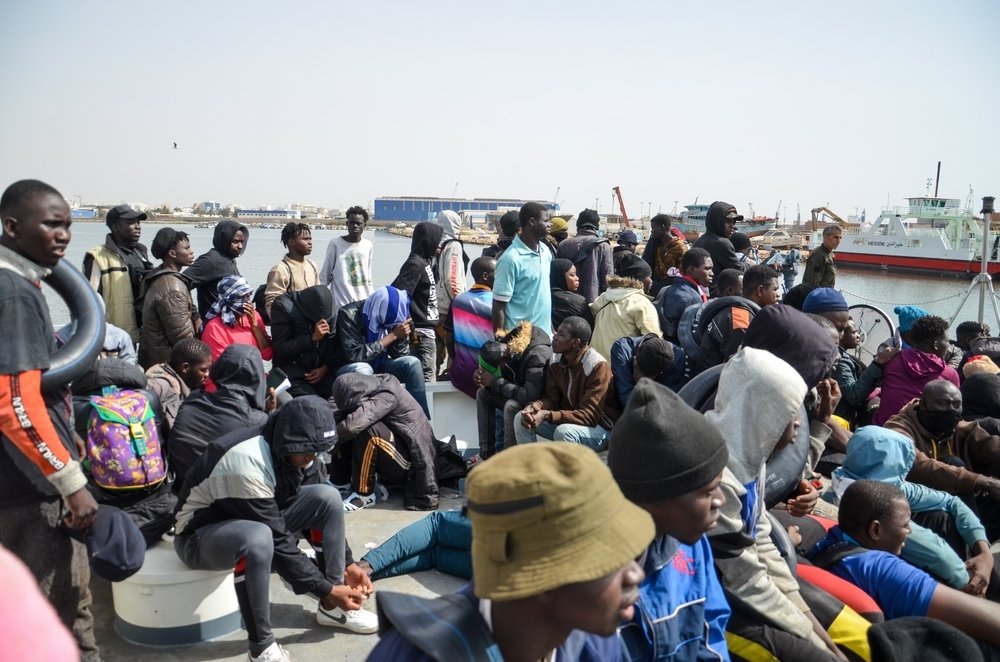 Approximately 1,200 people drowned when the Lusitania sank, pulling the US into World War I. 1,500 drowned with the Titanic, bringing changes to how cruise ships were built. Nearly 2,000 migrants have already drowned this year trying to cross the Mediterranean Sea, with no end in sight. 
We will likely be talking and reading about the Titanic and Lusitania disasters for many years to come—even though they happened more than a century ago. But how often does the regular—and tragic—occurrence of migrants losing their lives as they attempt to cross the Mediterranean for a more hopeful future get more than a passing mention in the media?
More than 20,000 migrants have perished while trying to sail across the Mediterranean Sea since 2014. These migrants, from places like Syria, Afghanistan, Sudan and Pakistan, are each fleeing home out of desperation—desperation driven by conditions like conflict, oppression, hunger, natural disaster, lack of economic opportunity. And the numbers of those attempting the dangerous journey is on the rise: migrant arrivals to Europe by sea have increased in recent years, and there have been almost twice as many arrivals in Europe during the first half of 2023 than during the same period last year.
But perhaps a better sign of the hopelessness driving these families is that the number of casualties continues to grow despite the high death rates from these journeys. According to the UN Missing Migrants Project, as of July 14, nearly 2,000 have already died or gone missing on the passage so far this year. In April, more than 55 refugees died on a vessel near Libya. Two months later, a fishing vessel capsized on its way to Greece from Libya, and more than 300 Pakistani migrants now are feared dead or missing as a result. And these are just the incidents with higher numbers of deaths…
So why aren't we paying more attention? Why are these terrible tragedies unlikely to be talked about a month from now, let alone a century from now? Some might say it's a sign of the difficulty we have in fully processing the rapid release of news during the age of social media. Others say that stories of the war in Ukraine and increasing hostilities with China are taking up all the time and space our media are willing to devote to international affairs. Still others would argue that news consumers simply aren't stirred by tragedies involving people who "don't look like us."
The only certainty is that there will be more migrants crossing the Mediterranean Sea in coming months—and more dying in the effort.
Learn more about the growing migration crisis from the Wilson Center's Refugee and Forced Displacement Initiative, whose mission to help policymakers and practitioners meet this challenge by expanding the space for new perspectives, constructive dialogue, and sustainable solutions.
This blog was researched and compiled with the assistance of Kurtis Yan.